About us
Happy Fitness is a china sporting goods/fitness accessories factory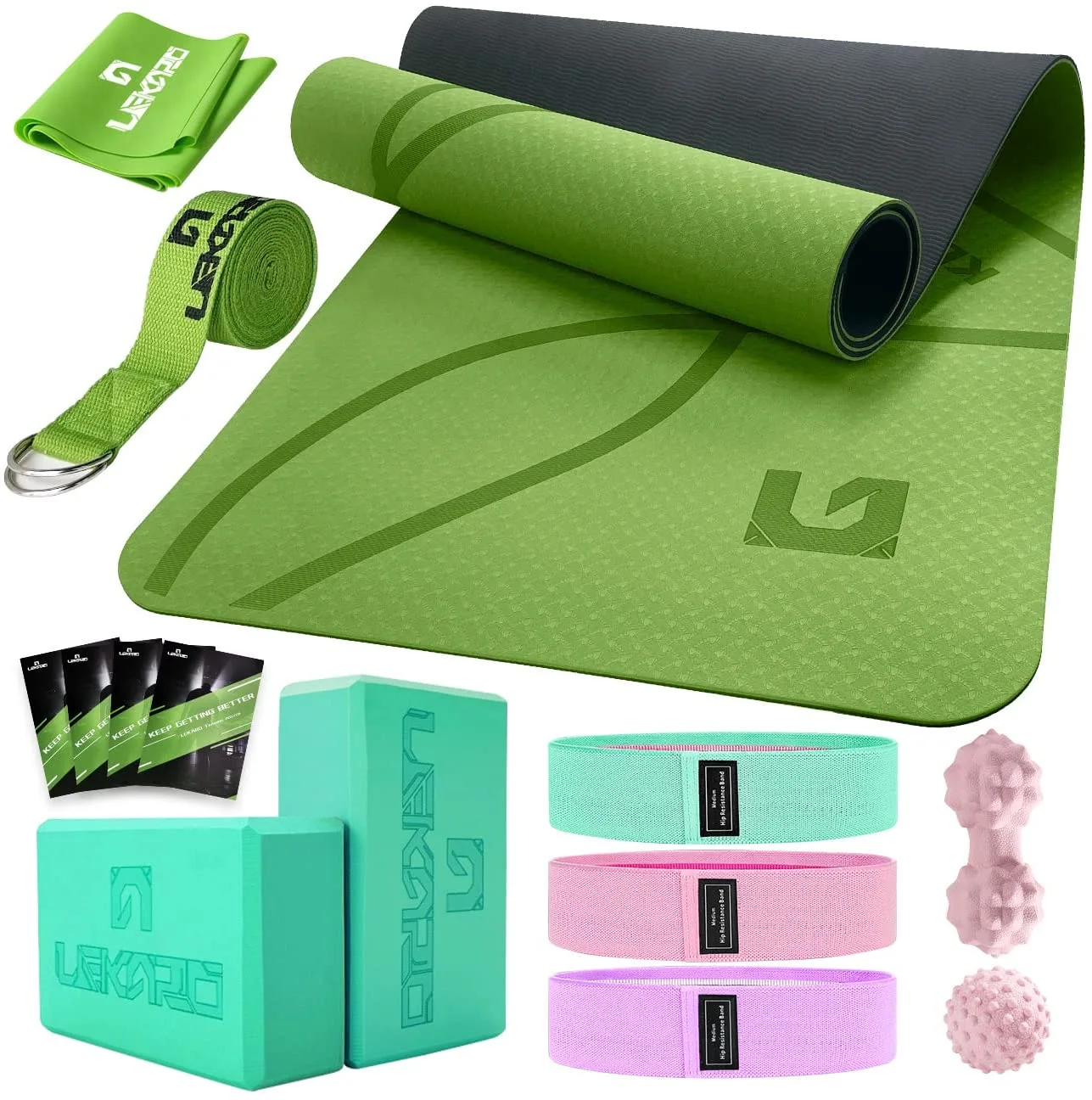 Selling products as a set is more popular than selling just one product.This yoga mat set is
one of our most popular yoga equipment set,it also sells well in the market of various countries.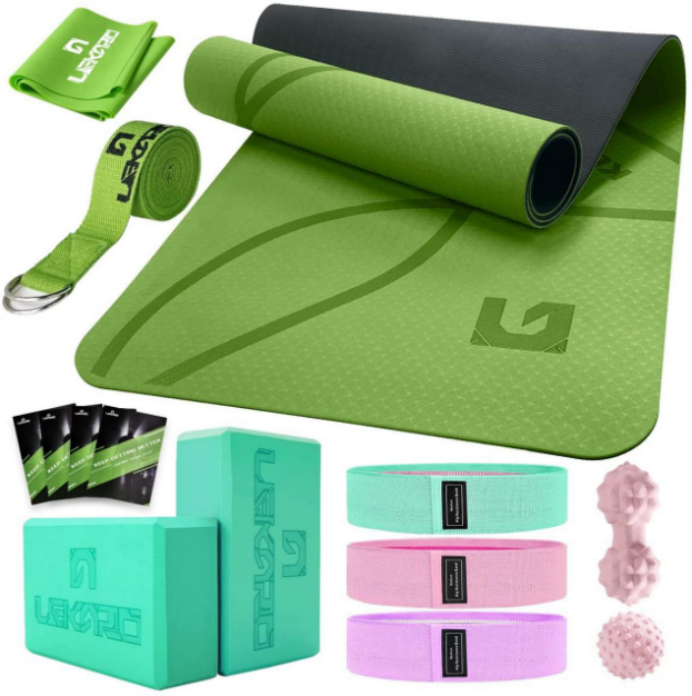 This yoga mat set include different exercise accessories which can meet different
people
'
s different exercise requirements
1*

TPE yoga mat
1*

yoga strap
1*

thera band
2*

massage balls
2*

eva yoga blocks
3*

short fabric resistance bands
4*manuals
So the total gym equipment include 14pcs gym equipment .
Please see enclosed our detailed product introduction.
TPE Yoga Mat:
About TPE yoga mat,we have 2 styles,one is single color,another is double color.We can also do different
sizes,4mm-10mm thickness all ok for us.Also most of our customers have their own brand,we have the
ability to print our customers
'
 own logo on the yoga mat,if customers need customized package,we can
also do.For some new customers who just start their business we can help our customers to design logo
artwork or

customized box template

.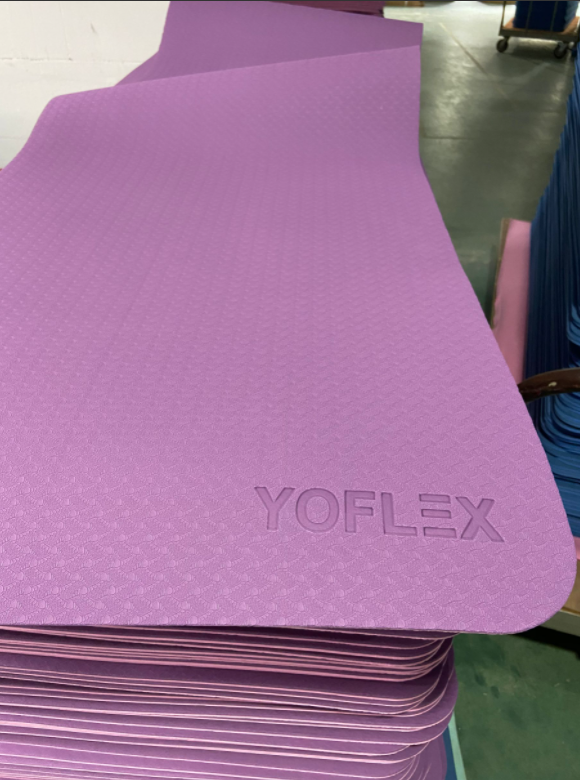 Yoga Strap:
About yoga strap,we have many different patterns,please see enclosed our different styles yoga straps,
and if you want to know more yoga strap details,

please click here
Thera Band:
Compare with other products, the size of thera band is more flexible, our regular size is adjustable,our
regular length is 1m,1.2m,1.5m,regular width is 12cm or 15cm,popular thickness is 0.35mm,0.45mm,
0.55mm and 0.65mm.
About this thera band,we have 2 materials,TPE and

100% natural latex

,
latex material resistance bands
strength is better compare with non-latex resistance bands
,so if you are looking for high quality
thera bands,
100% natural latex thera band is a good choice.
About package,
most people want to order as a 3 pack or 4 pack even 5 pack which means 3 to 5
different thickness /resistance level long resistance bands will be packaged as a set into carry
bag or color box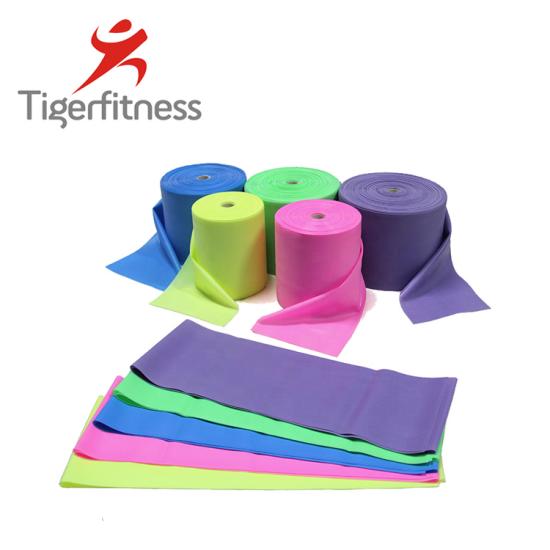 Massage ball:
About massage ball,we have many different styles massage balls,single rubber massage ball,single silicon
massage ball,peanut silicon massage ball,single spiky ball,peanut spiky ball and so on.Please see below
our different styles massage balls.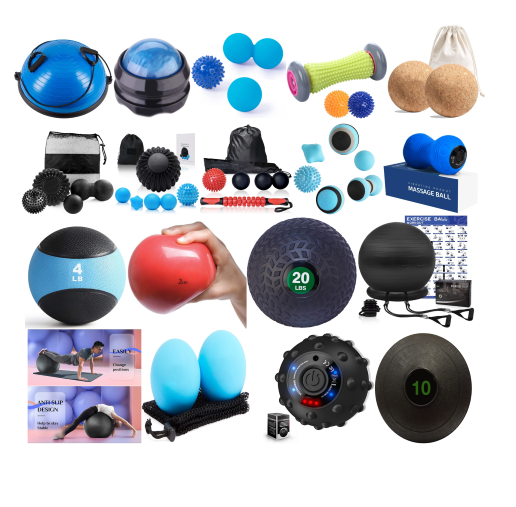 You can see we also can provide vibrating massage ball,single and peanut vibrating massage
balls both ok for us.
The single vibrating massage ball is made of silicon material and it has 4 speed ,so we can
call it 4 speed vibrating massage ball , it is 3.75inch diameter (9.5cm ) Ideal for warming up,
circulation improvement and recovery of sore and tight muscles and very easy to be carry .
Peanut vibrating massage lacrosse ball is also made with silicon cover ,it has three levels ,
Level 1 : 2,200rpm Level 2 : 3,300rpm upto Level 3 : 4,000rpm , Peanut shaped is perfectly
designed for your body to stimulate deeper than anything you have tried especially for neck
and waist massage ball exercises ,its size is 3.5inch *7 inch ,around double size compare
with single vibrating ball ,and we currently have two shape of it
.
Yoga Block:
About yoga block,our regular sizes are 3
'
6
'
9
'
and 4
'
6
'
9
'
,we can also do customized yoga block for our
customers,white screen printing logo or UV printing on EVA yoga block,laser engraved logo on cork
yoga block.For EVA yoga block,we have many different colors for customers choose,single color yoga
block,double color yoga block and mixed color yoga block.For cork yoga block,except for the cuboid,
we also can provide different shapes to meet the needs of different scenarios, we also have different
shapes for customers to choose,such as trapezoid,pentagon, hexagon and octagon.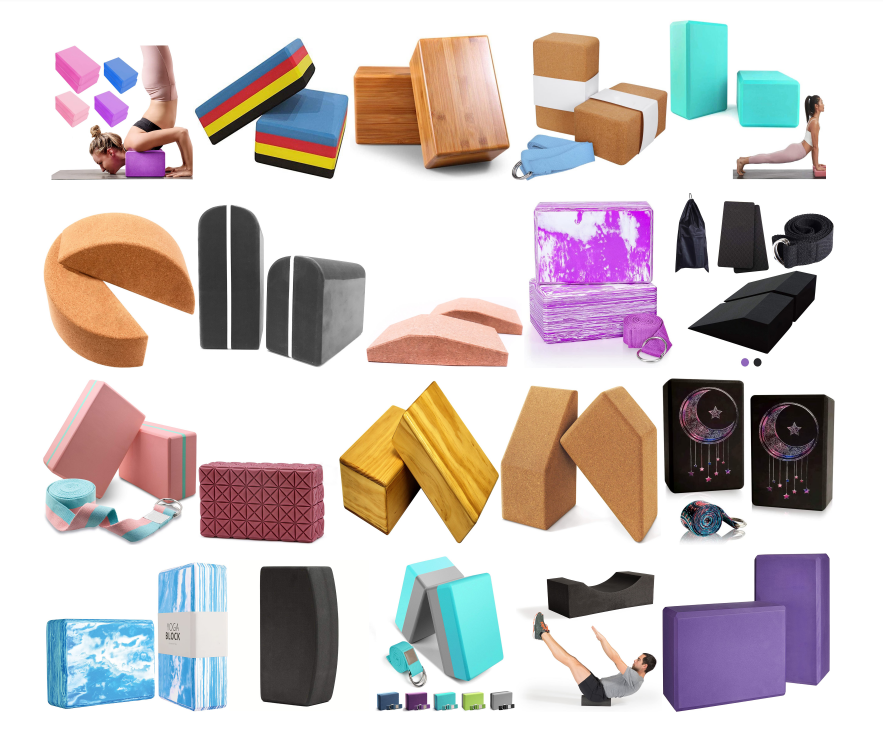 Fabric Resistance Band:
About fabric resistance band,we have 2 styles,one is short fabric resistance band,another is long fabric
resistance band.
We usually sell short fabric resistance bands as a set,one set include 3pcs fabric resistance bands with 3
different sizes,S,M,L,and packing one set into one black mesh bag.For long fabric resistance bands,our
regular size is 208*3.2cm,also 3pcs packing into one black mesh bag.
About printing customers
'
 logo on the fabric resistance bands,we can do 2 printing method,one is rubber
logo,another is fabric logo,if you need high quality logo,we suggest rubber logo.Please see below picture,
then you can see the difference between the 2 logos.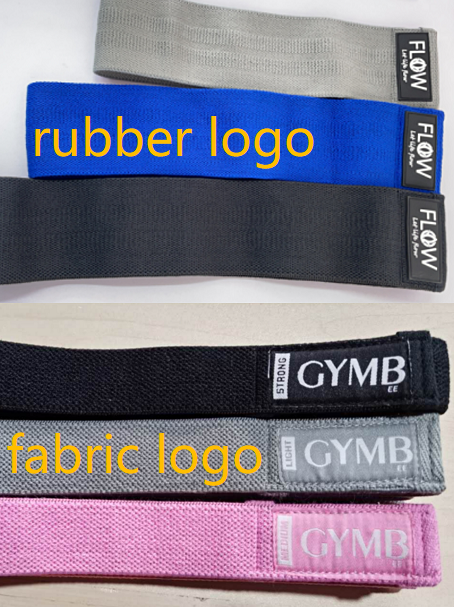 Manuals:
For all of our products we can provide manual and packing together with the product.We can also do
customized manual,manual designed by customers or if customers can not design we can also help
customers design this.
About this yoga mat set,we can pack this set into one black bag,or into one white cotton bag,then
customers can take this set to everywhere conveniently,such as home,office,gym and so on,if you need
any private label service or want to create your own fitness brand, also welcome to contact us .
Our main range products include chin up bar ,sports bag ,ab roller etc home fitness products as well as
jump rope 
A
gility ladder etc outdoor fitness items,our best selling products are yoga related products as
well as massage related products ,pls see below as a ref. welcome to contact us to talk more details together.