About us
Happy Fitness is a china sporting goods/fitness accessories factory
Below style resistance bands set we call it loop power bands/power bands set/power
bands workout ,this style of power bands normal size is like below :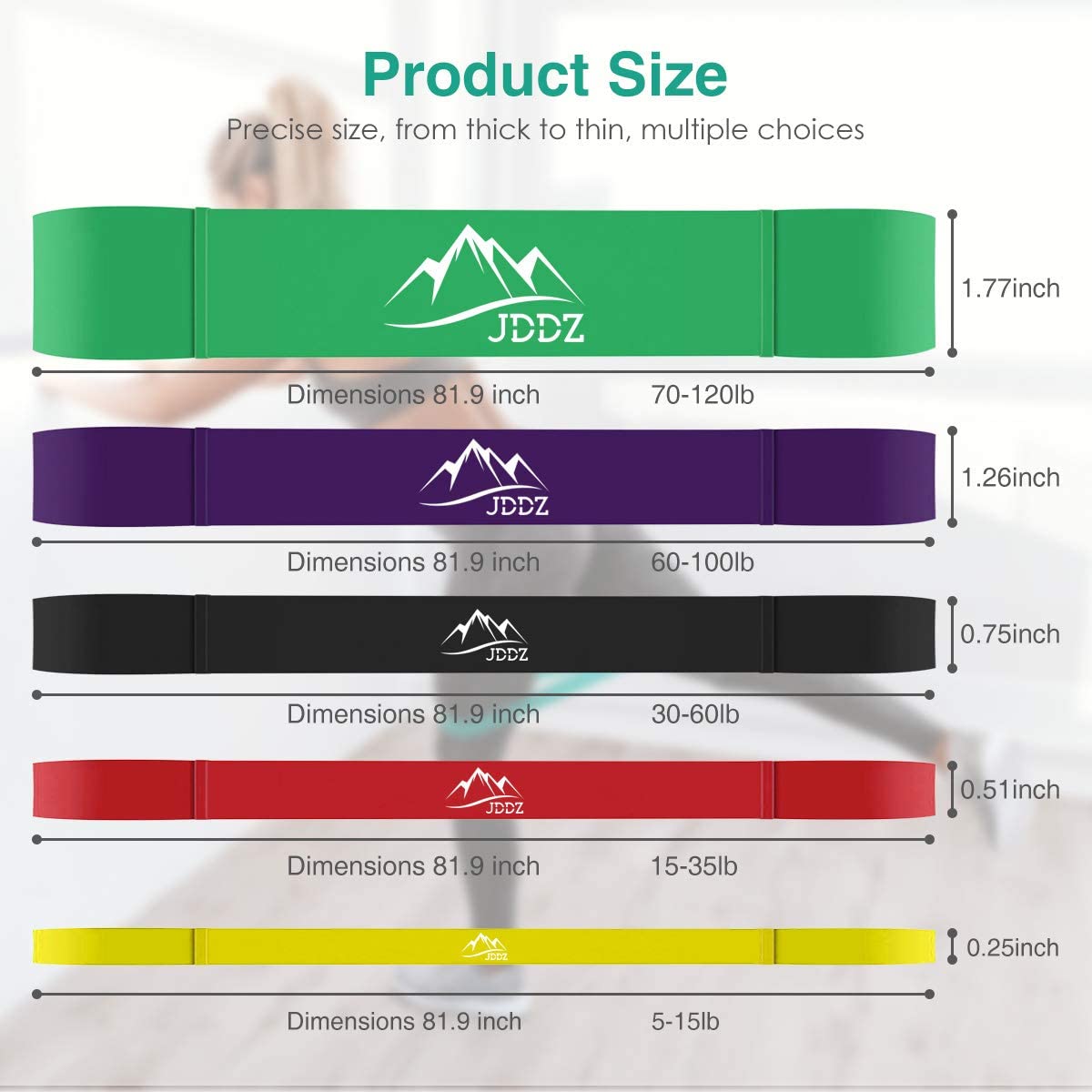 The power bands ,most people prefer like to sell them as a 3 pack or 4 pack
resistance bands set .
Which means choose 3 to 4 popular different sizes /resistance
level exercise bands and put them into a carrybag as a power bands set .

The most popular pull up assistant bands size is wide 13mm/22mm/32mm
/45mm resistance level ,below is some power bands set pictures for ref.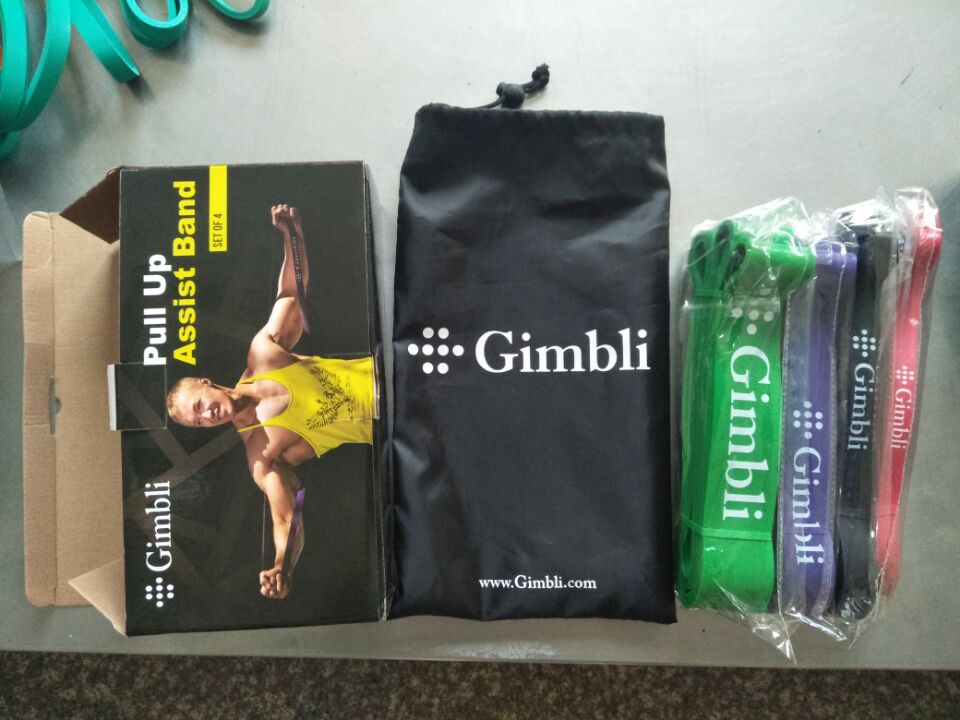 Therabands
have different length ,normal length we have 1meter therebands ,1.2
meter resistance therabands ,1.5m theraphy bands and some times many people
also want to buy the threbands in a long roll .

So therabans long and after received when doing resistance bands workout/
resistance bands set
exercises ,they will cut them into different length for use .
As for width ,normal threbands width is 10cm ,12cm and 15cm wide .
Thickness of therabands is /0.25mm/0.35mm/0.5mm/0.65mm used more for differen
resistance level and the material of therabands we have latex therabands as well as TPE
therabands.

Latex therabands will be of better rsistance compare with TPE material,so not
so easy to break if use same strength to stretch them .
And of course we can also customize the long
resistance bands set
,we can print our brand /
logo on the resistance bands and package them into carrybag or color box for selling .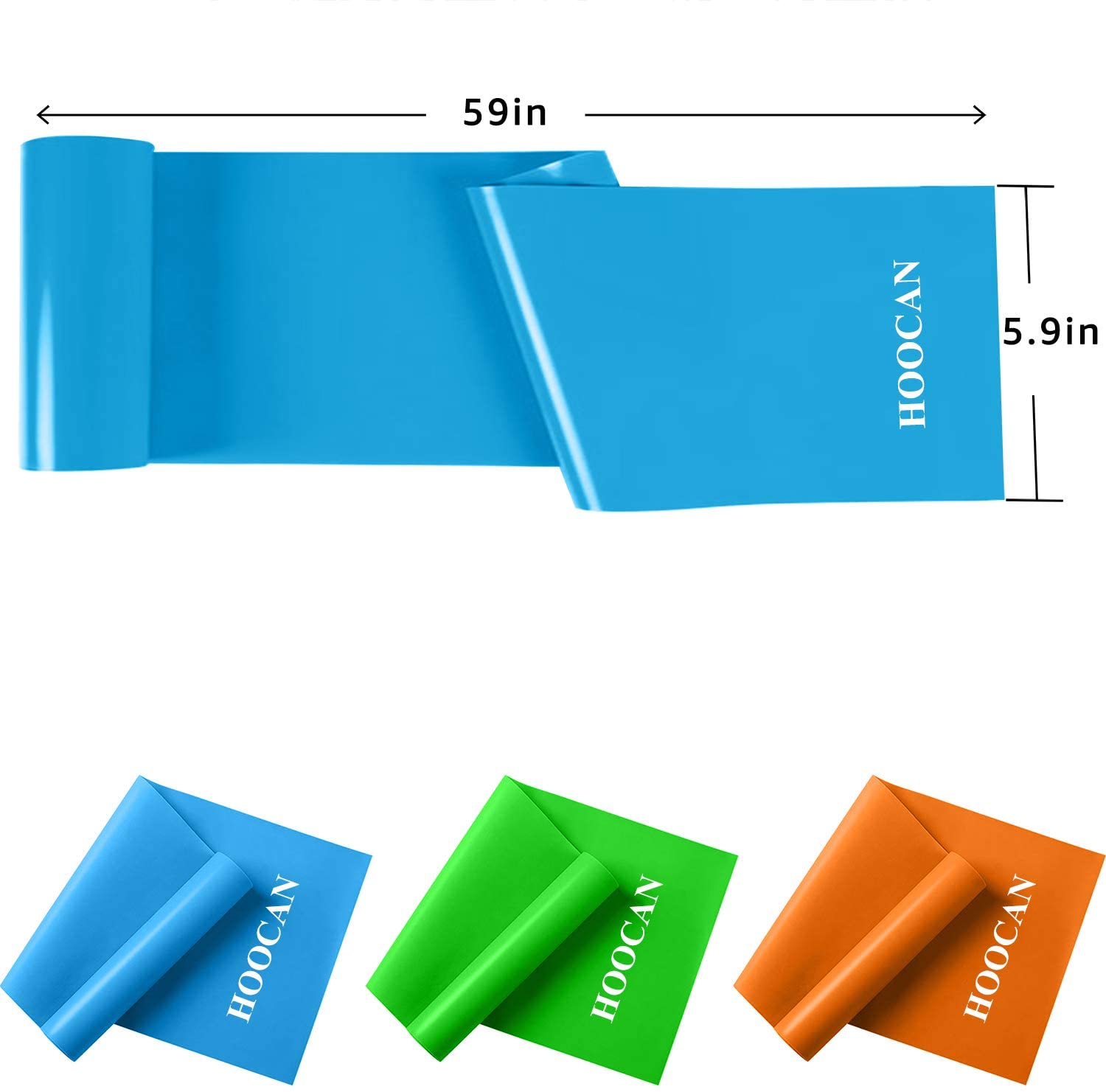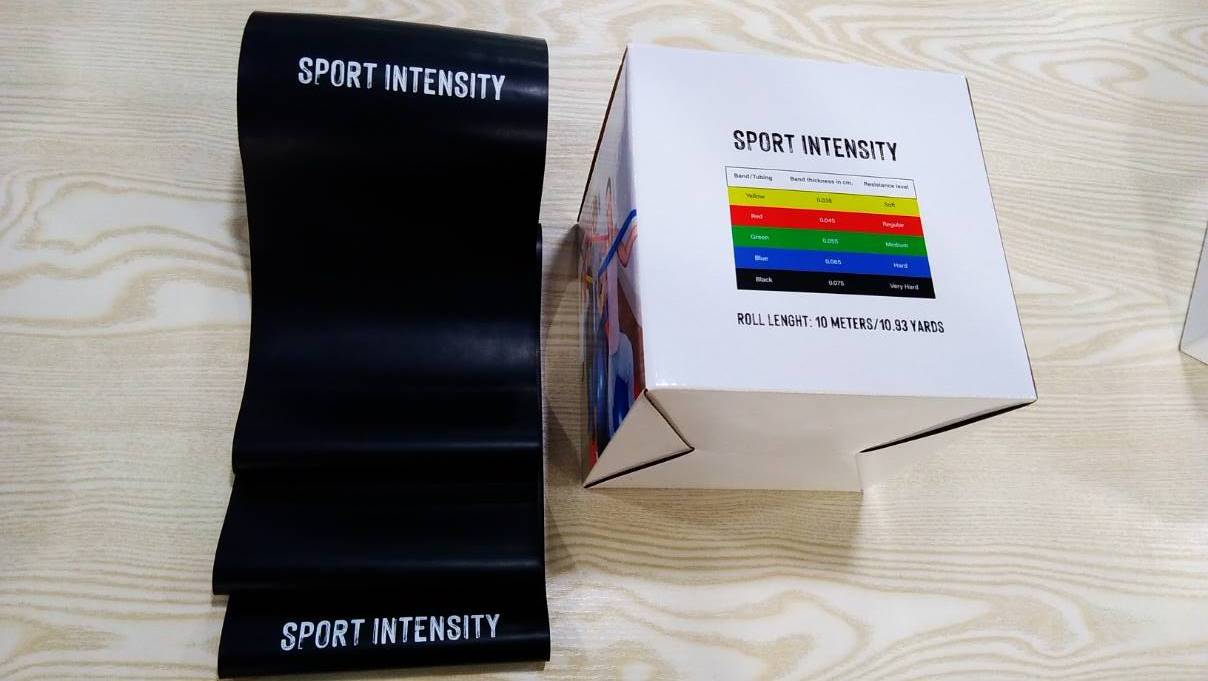 Resistance tube set include 5pcs different resistance level single tubes + 2 pcs handles +2 pcs ankle straps +1 pc
door anchor +1 pc carrybag + 1 pc manual so many people also call it 12pcs
resistance bands set
/resistance bands
set .

Even more some people also add extra other small fitness accessories to make the resistance tube exercises
add more value such as add
jump ropes
,mini loop bands ,gliding disc ,yoga towel etc to make it more big resistance
band kit and with more function.
The resistance tube exercises tube length is around 1.2m and the 5 tubes will be with different resistance levels,package
will be carrybag or sometimes also color box package .
So can we customized the resistance band kit ? then answer is yes ,the resistance tube logo ,we use fabric logo more and
carrybag we use screen printing logo more ,below is some pictures .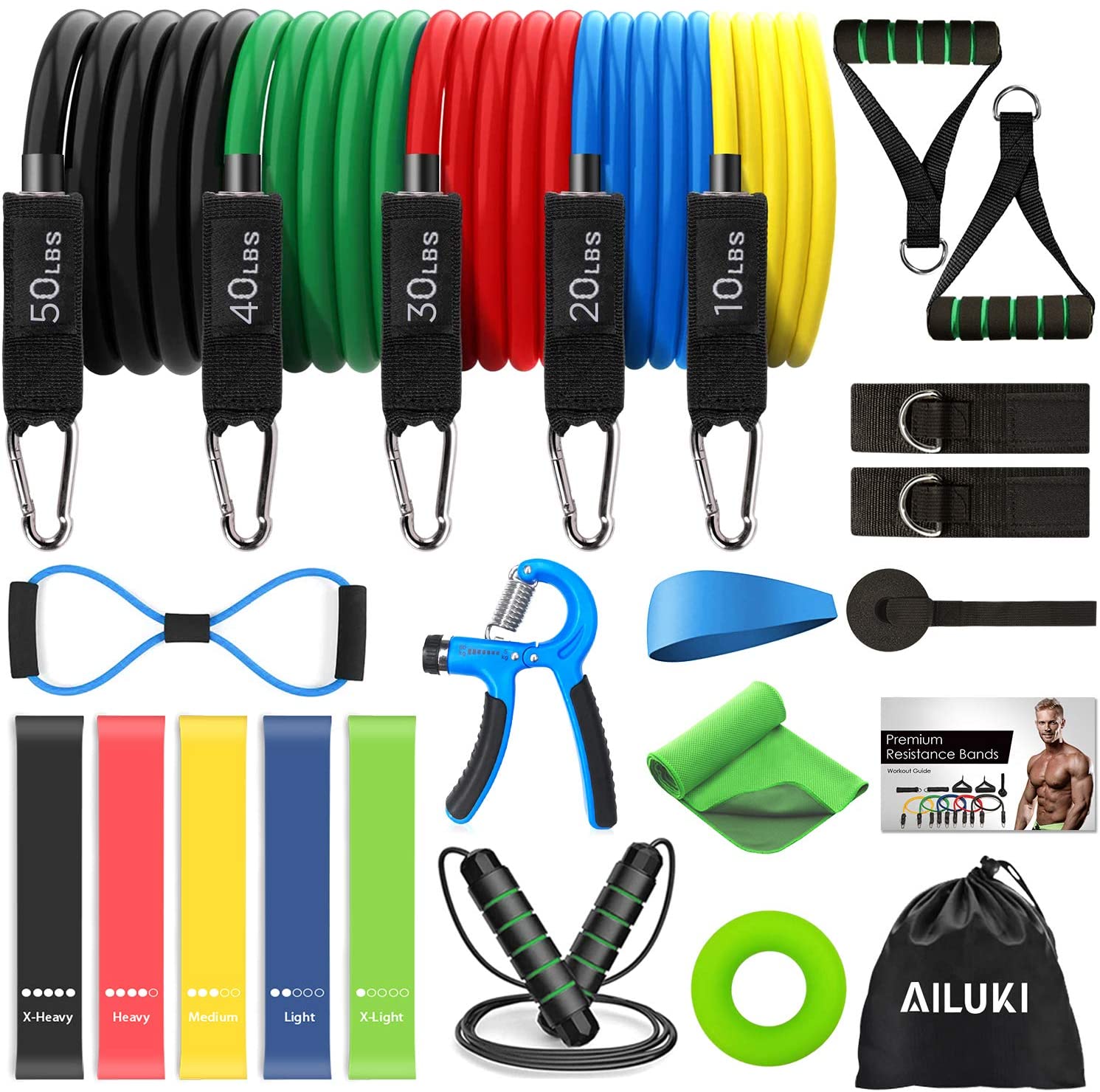 Total one set weight is around 0.9 kg to 1kg ,the most advantage of the resistance bands set is we can choose which
resistance level tube to use or how many pcs to use during our exercise resistance bands so sometimes many people
call it
best resistance tube .
Long fabric booty resistance bands normal size is 10inch to 20 inch long as per customers' requirement and width
is normal 3.2cm /3.8cm/4cm wide .
Resistance level of the long booty bands is from 15lbs to 200lbs .
Most people like to package them as a 3 pack or 5 pack with different resistance levels and into a carrybag.
As for logo ,fabric logos and rubber logos used more ,below is details for ref. for carrybag logo ,screen printing
logo or heat transfer logo use more :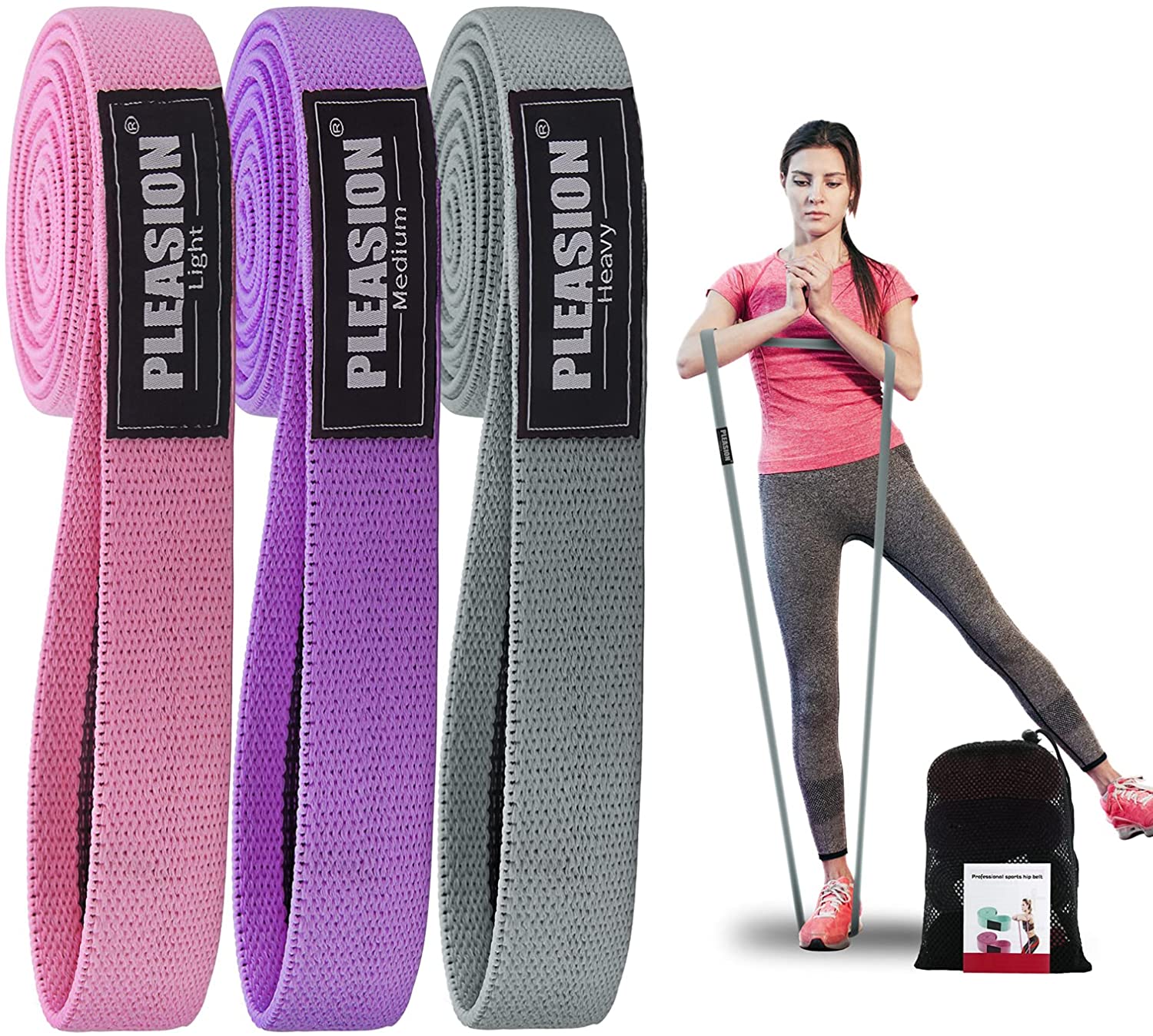 Fabric loop resistance bands are popular in past 2 years after latex mini bands loop ,the advantage if fabric
material is anti-slip compare with latex or TPE mini loop bands.
Normal fabric loop bands size is 33cm/36cm/38cm long with width 8cm –one set include 3 pcs or sometimes
5 pcs different resistance level
booty bands
as a set .

The rsistance level of the bands is adjusted by the latex thickness and how many latex numbers ,below is different
latex numbers for ref. as for logo,fabric logo or rubber logo used more .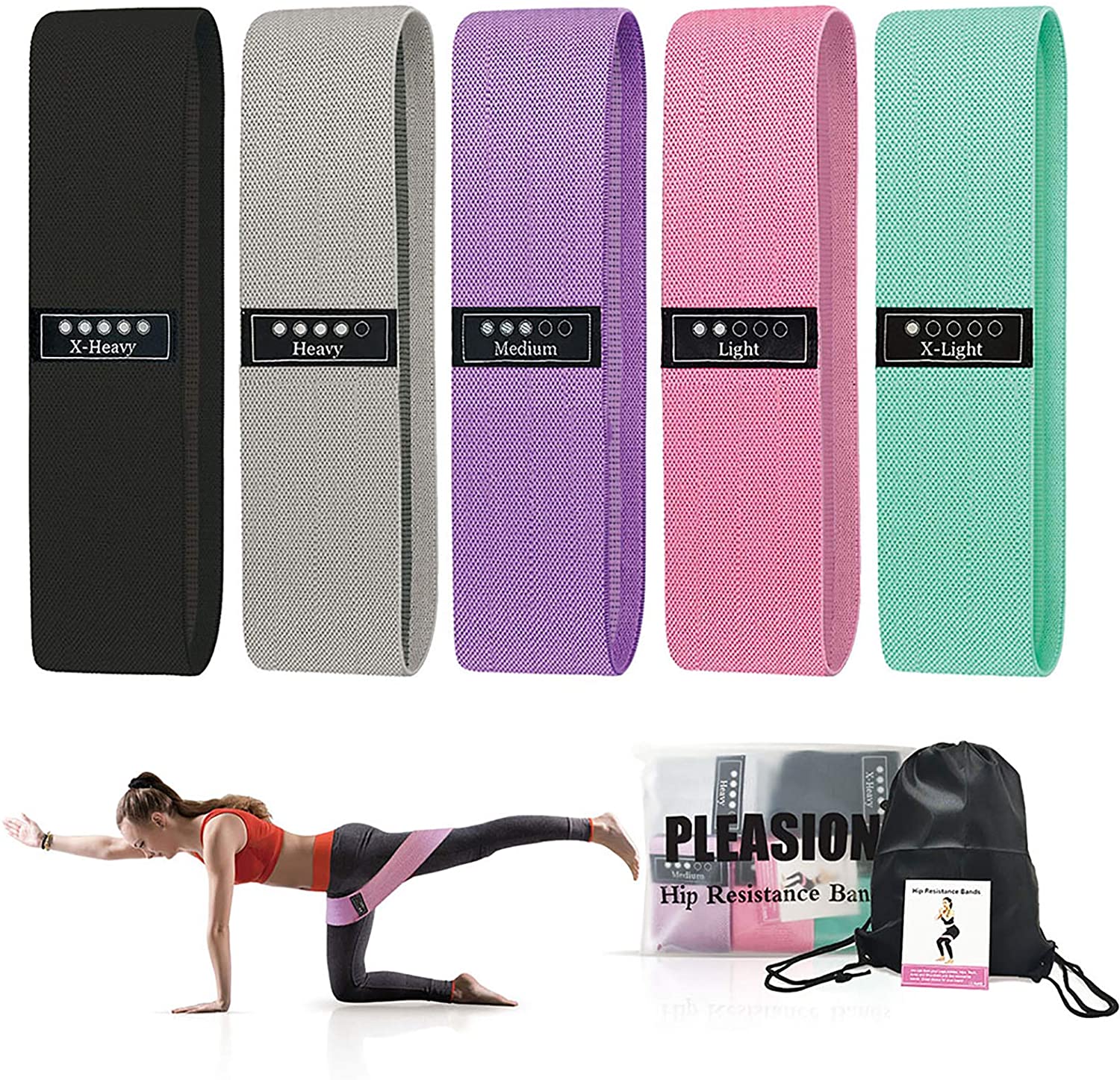 Mini loop resistance bands have TPE material and latex material ,latex material resistance function will be better
compare with TPE and normal size is 25cm L/30cmL * 5cm wide *0.035cm/0.05cm/0.065cm/0.09cm/0.11cm T
Logo normally is screen printing logo and package will be box or carrybag ,one set include 3 to 5 pcs different
resistance levels mini elastic exercise bands,the mini bands loop resistance level is adjusted by the thickness of
the
resistance bands set
.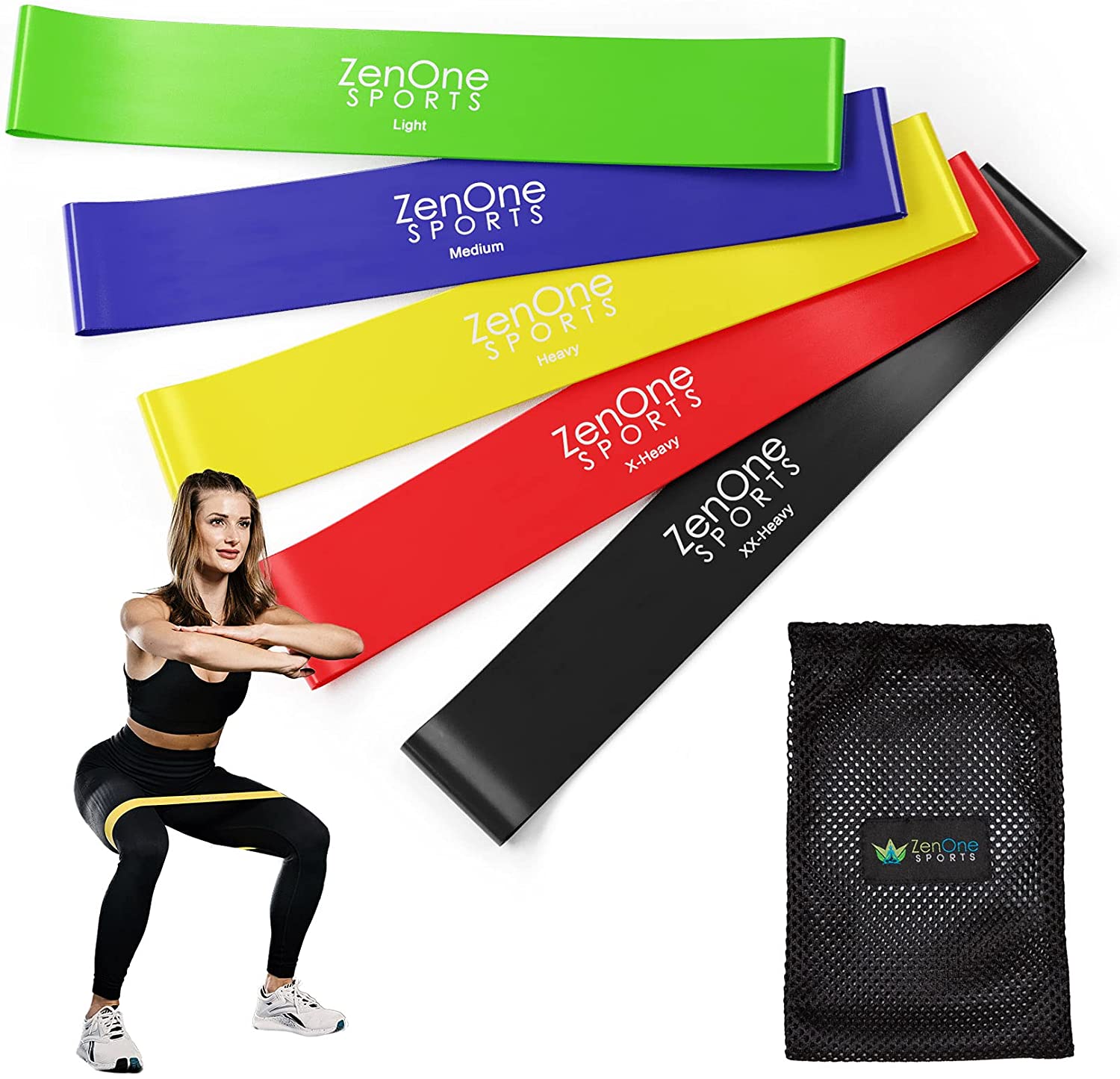 Fabric short resistance bands loop size is 30cm L *5cm W ,one set normally include 5 different resistance
bands as a set into box or carrybag for selling ,logo is screen printing logo or weave logo .

This style of short mini fabric bands loop size is similar as latex mini loop bands ,advantage is it will be more
anti-slip compare with latex material bands loop .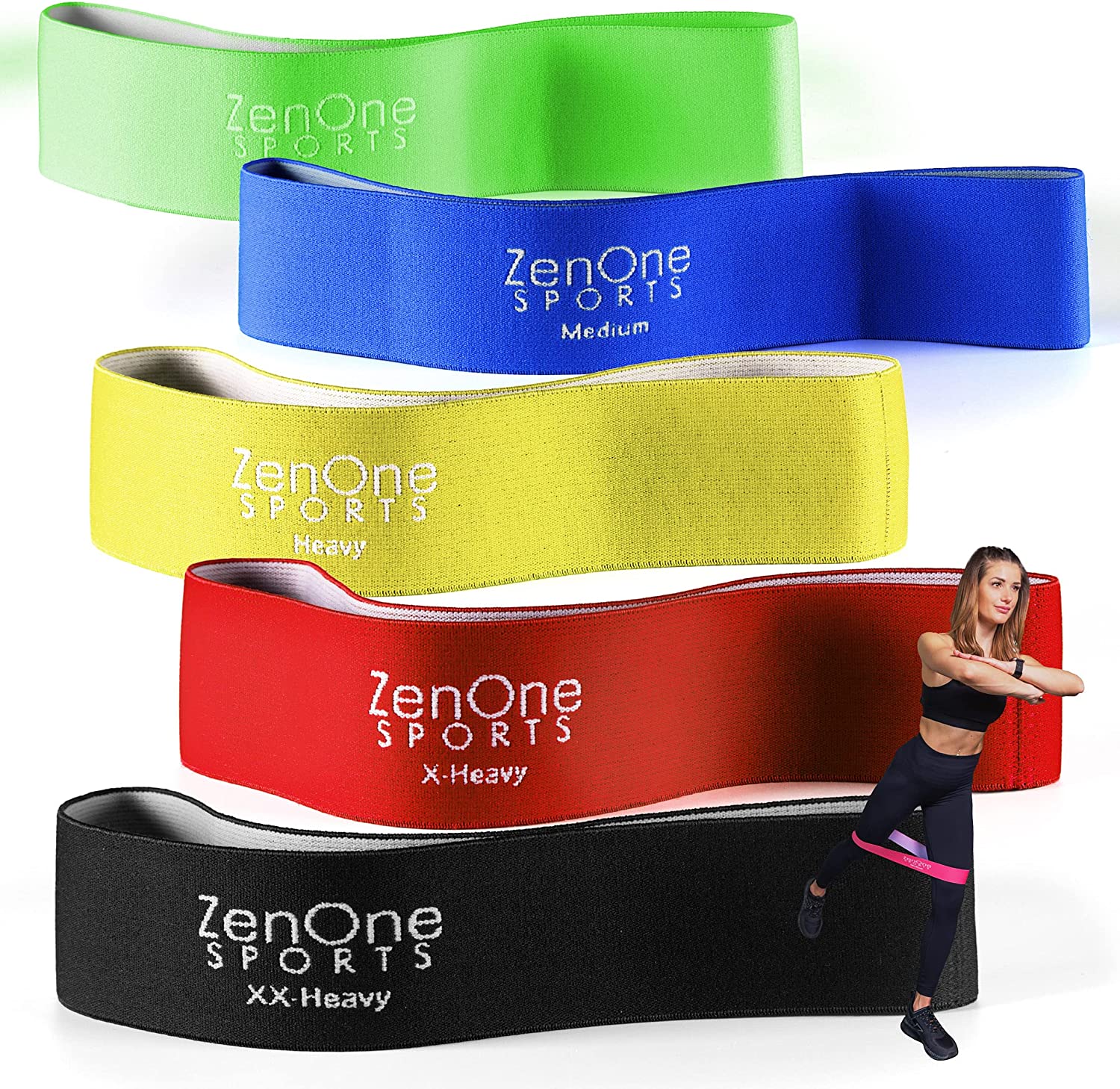 This style of fabric bands size and specification is exactly same as style 5 –only difference is the surface of
the bands can be customized and do colorful printing so UV and heat transfer printing method can do any
custom
fabric resistance bands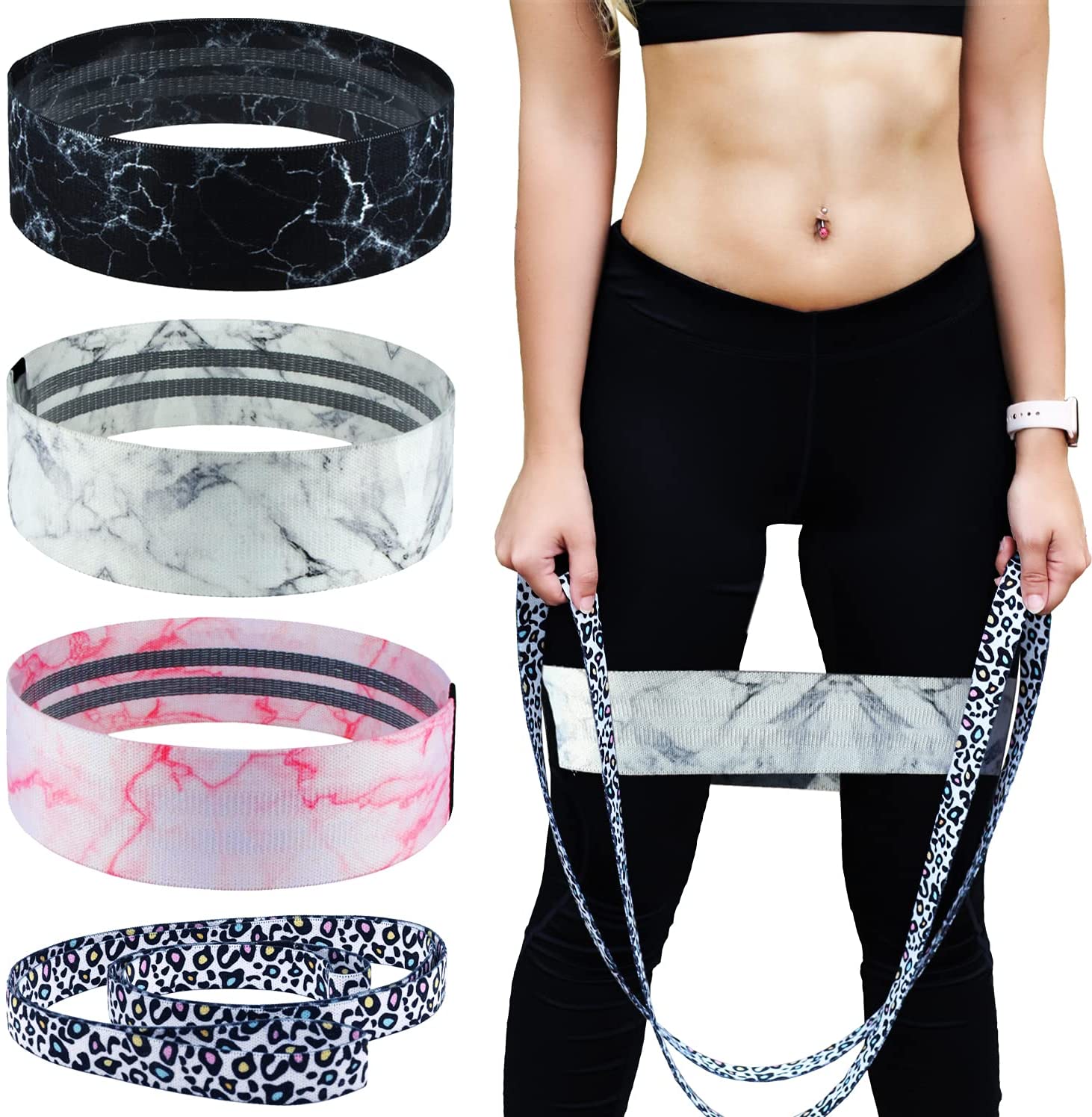 This style of resistance tube kit include 4 short tubes + 2 handles +2 foot strap +2 ankle straps + 1 bag + 1waist belt
which can fit for whole body resistance bands exercises function.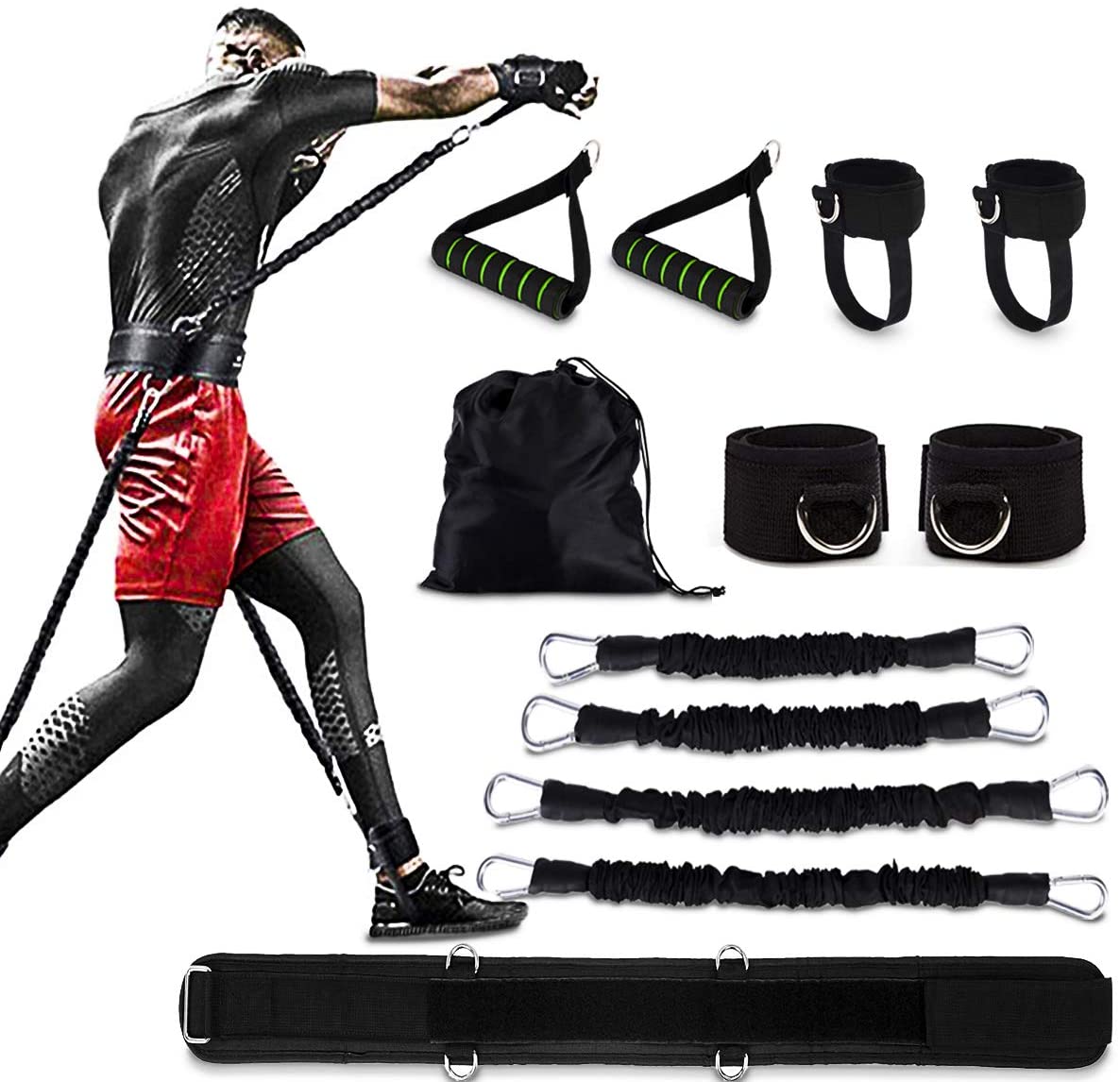 8 hape resistance band shape normal have TPE or latex material and latex resistance level will be better and price also a
little expensive than TPE material .
Resistance bands like Figure 8 bands can help you perform lots of functional resistance exercises set that can pump up a
stale routine, make it more exciting, and give you those
results
you want!

As for logo ,figure 8 resistance tube also cando customized logo ,screen printing logo can add on it ,we call it printed
figure 8 resistance bands .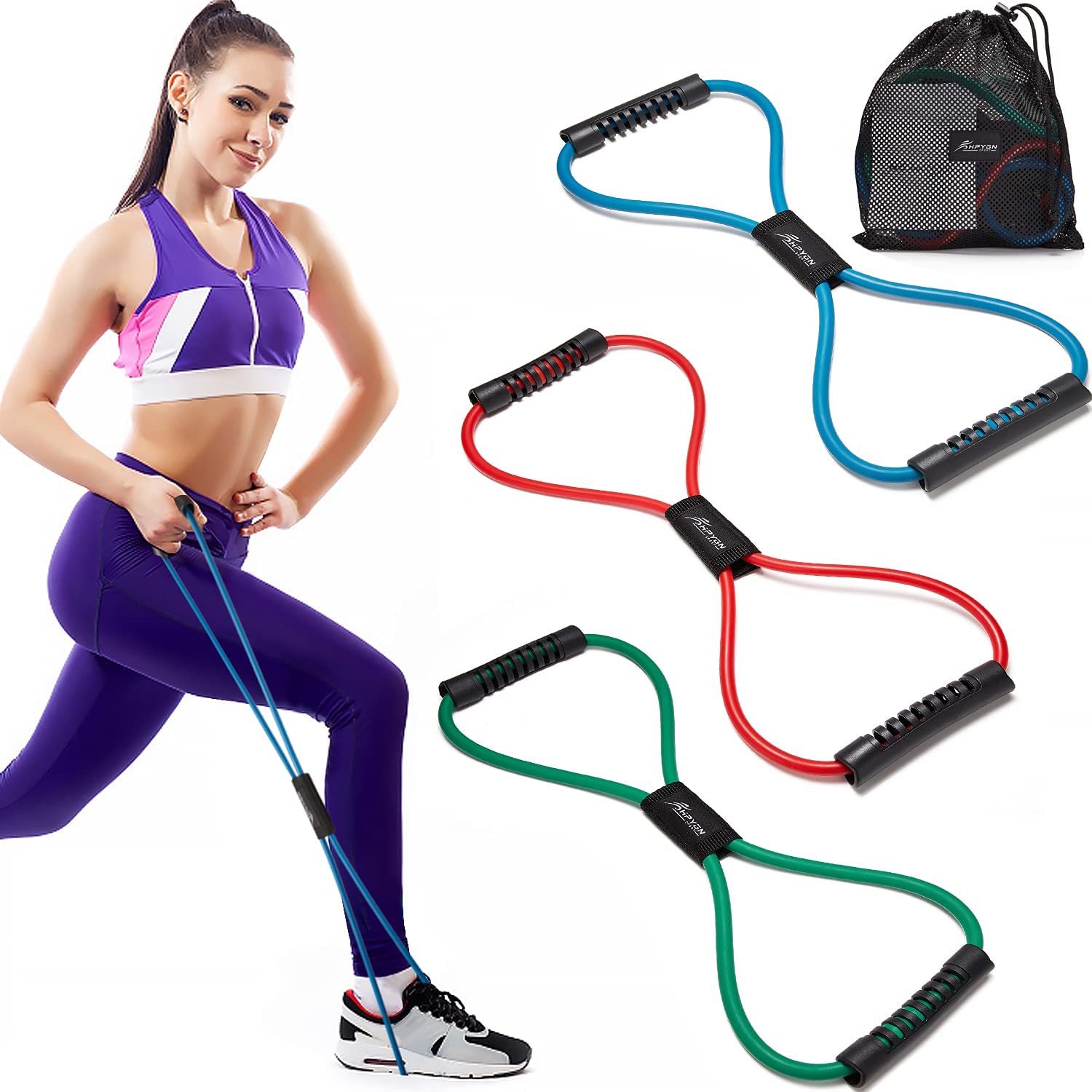 The
booty resistance bands
set include 1 pair gliding disc +3 pcs different resistance level fabric bands loop + 1 pc resistance
tube +1 pair handles +1 pc door anchor +1 pc figure 8 resistance band +1 carrybag as a set.

This is a big resistance tube kit so have more function than normal simple resistance bands .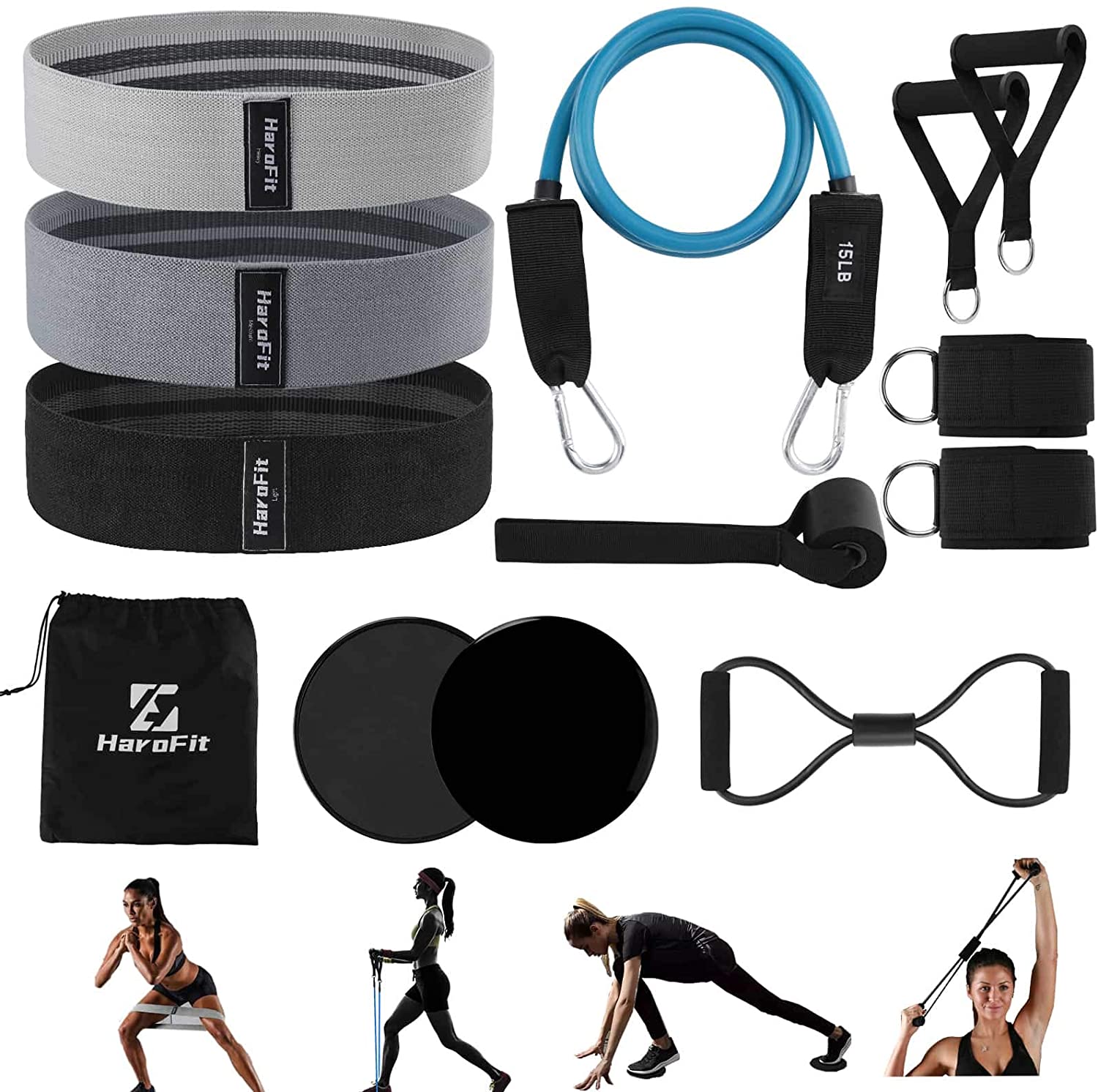 This
resistance bands set
  is a simple kit include 3 pack booty bands + 1 pc resistance tube as a set into a meshbag.
3pcs booty bands is
33cm/36cm/38cm long with width 8cm and elastic tube is resistance tubes with handles is 4ft which is around 1.2m long .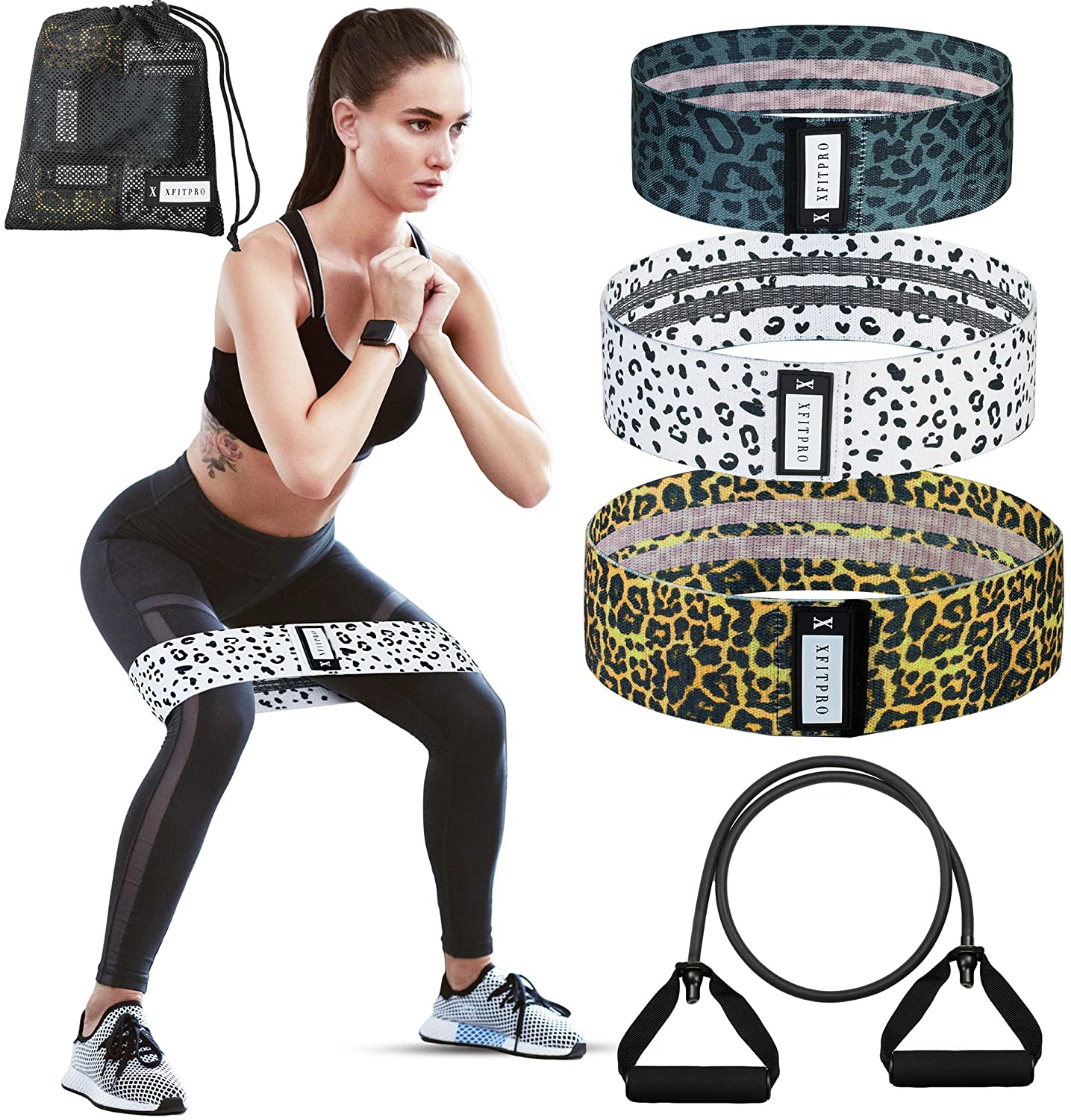 This style of resistance band set is a little similar as style 3 but below 2 points are different :
Link method from tube to the hook – this style is glue link method and style 3 is strap link method ,and this style hook is small hook but style
3 hook is big hook.
So this style 13
resistance bands set
  is actually not as strong as style 3 since his hook is small and link method is also simple ,but it is cheaper .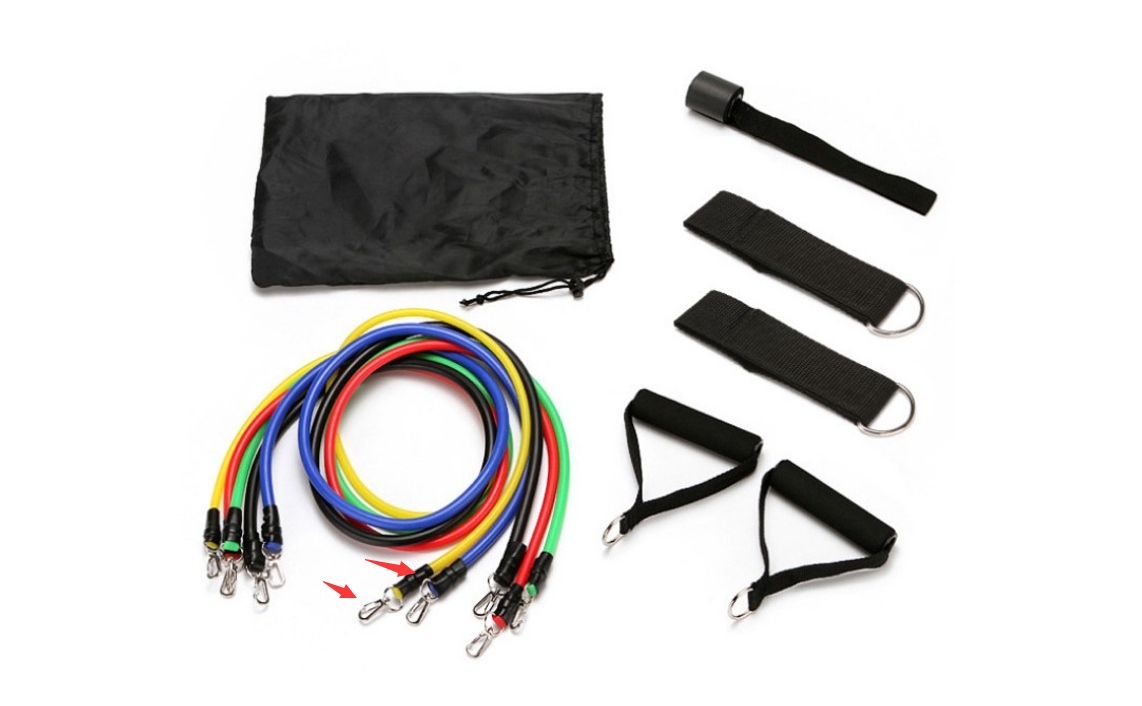 This style resistance tube set is similar as style 3 but if we looks carefully ,we can find the tube has a cover ,nylon cover –the advantage of this cover
is can anti-slip compare with latex naked tube and it has 4 handles .
So this style will be a little expensive compare with style 3 since add the extra fabric nylo cover on the tube to anti-slip .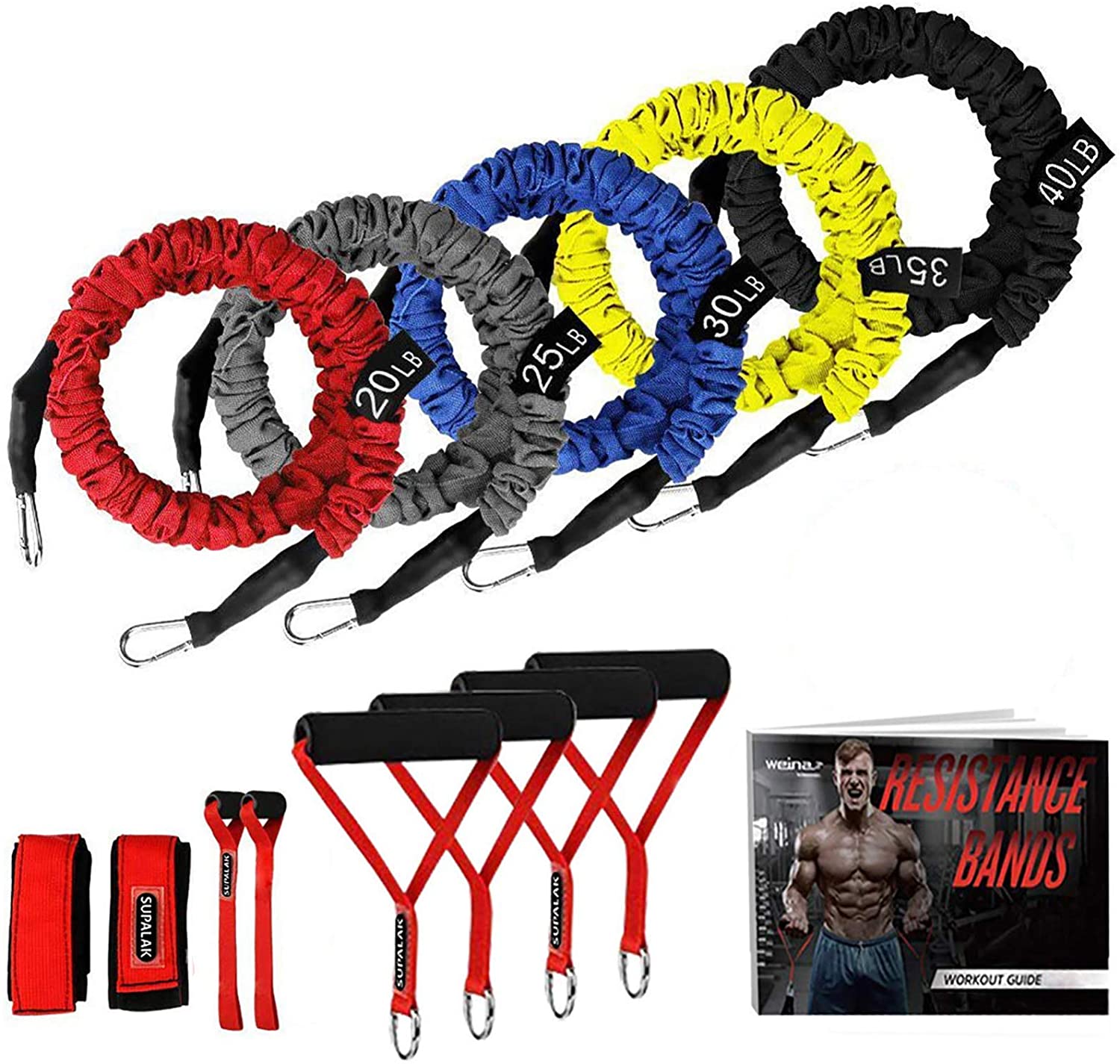 Our 6-tube tension rope band is high tension elastic rope band with handle, is made of environmental foam, which is healthy to body. 6pcs of
pull ropes owns higher tensile strength and better elasticity than 2pcs or 4pcs,
 foot pedal resistance band is made from thick and bold natural
latex tubes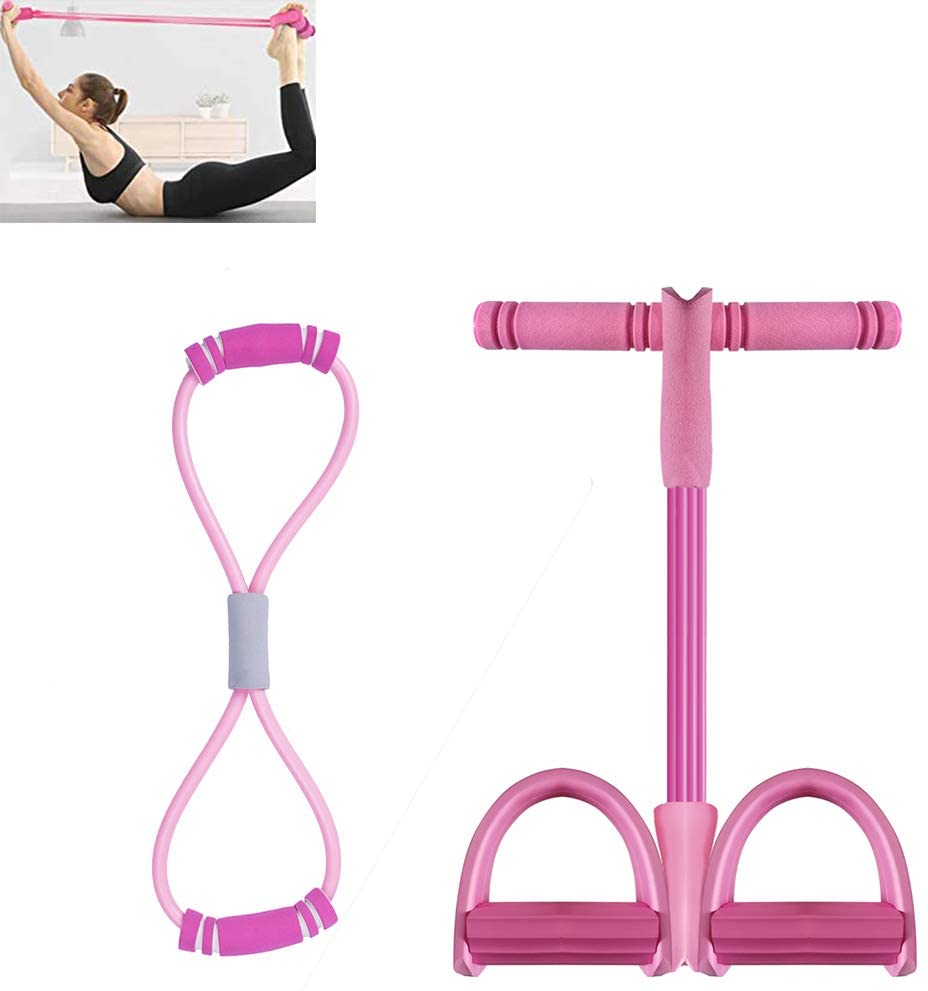 The style 16 is similar as style 14 ,but if we check carefully we can see the cover has some different it be printed colorful and the handles are
more strong since it is rubber material handle ,compare with eva foam handle the rubber handle will be not so easy to be damaged and
stronger so this style resistance bands set will be more expensive and of
high quality .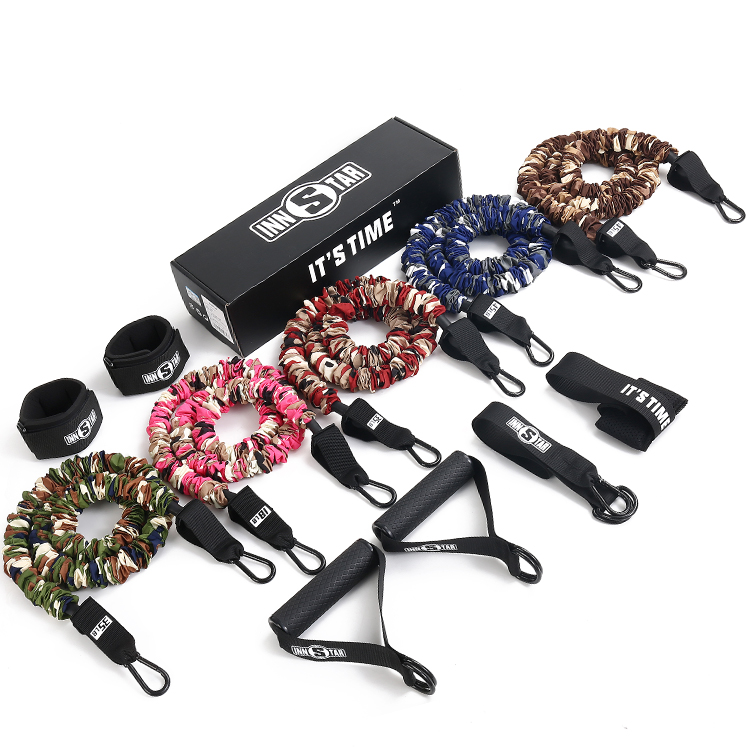 Style 17 is similar with style 3 and style 13 but if we look at it carefully ,style 17 link method is glue link method which is same as style 13
but the hook is big hook which is same as style 3 so this set with big good hook and normal glue link method.

So it is not as good as style 3 but it is better than style 13 since its hook is big so it is stronger ,besides this style foam is colorful foam ,so
handle foam shape is a little different ,one is textured foam another is smooth foam .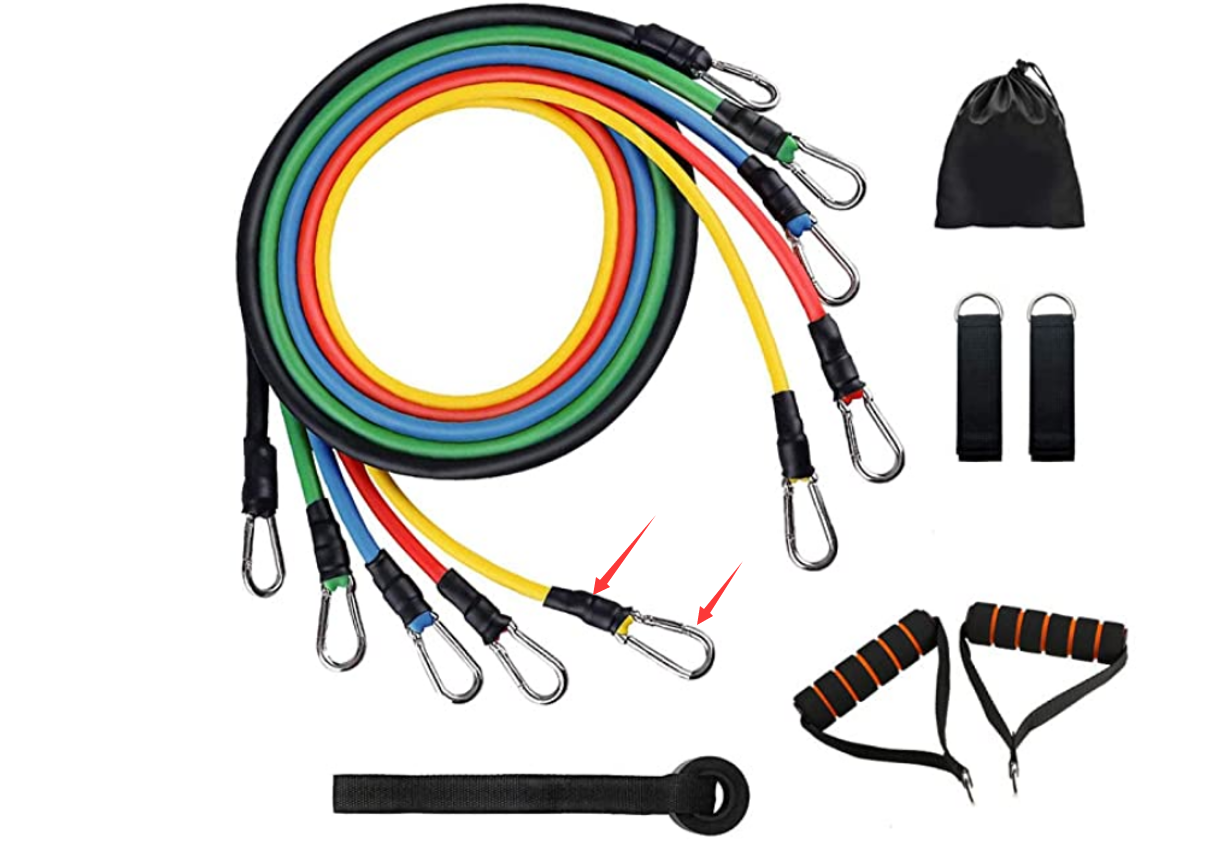 This style
power bands
size and resistance level is same as style 1 ,only different is we make it double colors –so you can see it is 2
colors for one bands which make it beautiful and special ,other details exactly same as style 1 pull up assistant bands.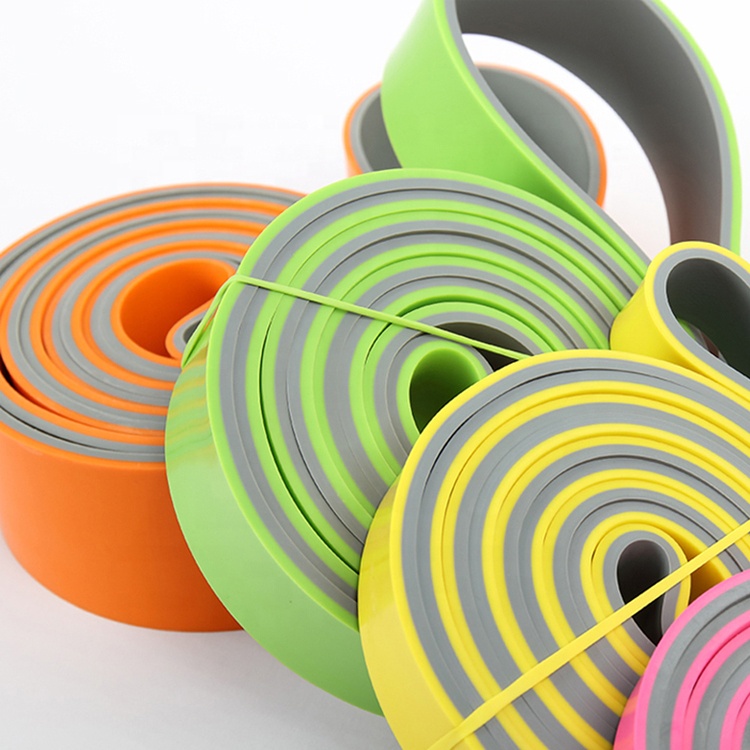 This style resistance bands is around 4 ft long ,around 1.2m and with a pair foam handle or rubber handle so can use for simple resistance
exercise,the material of the bands is latex or tpe .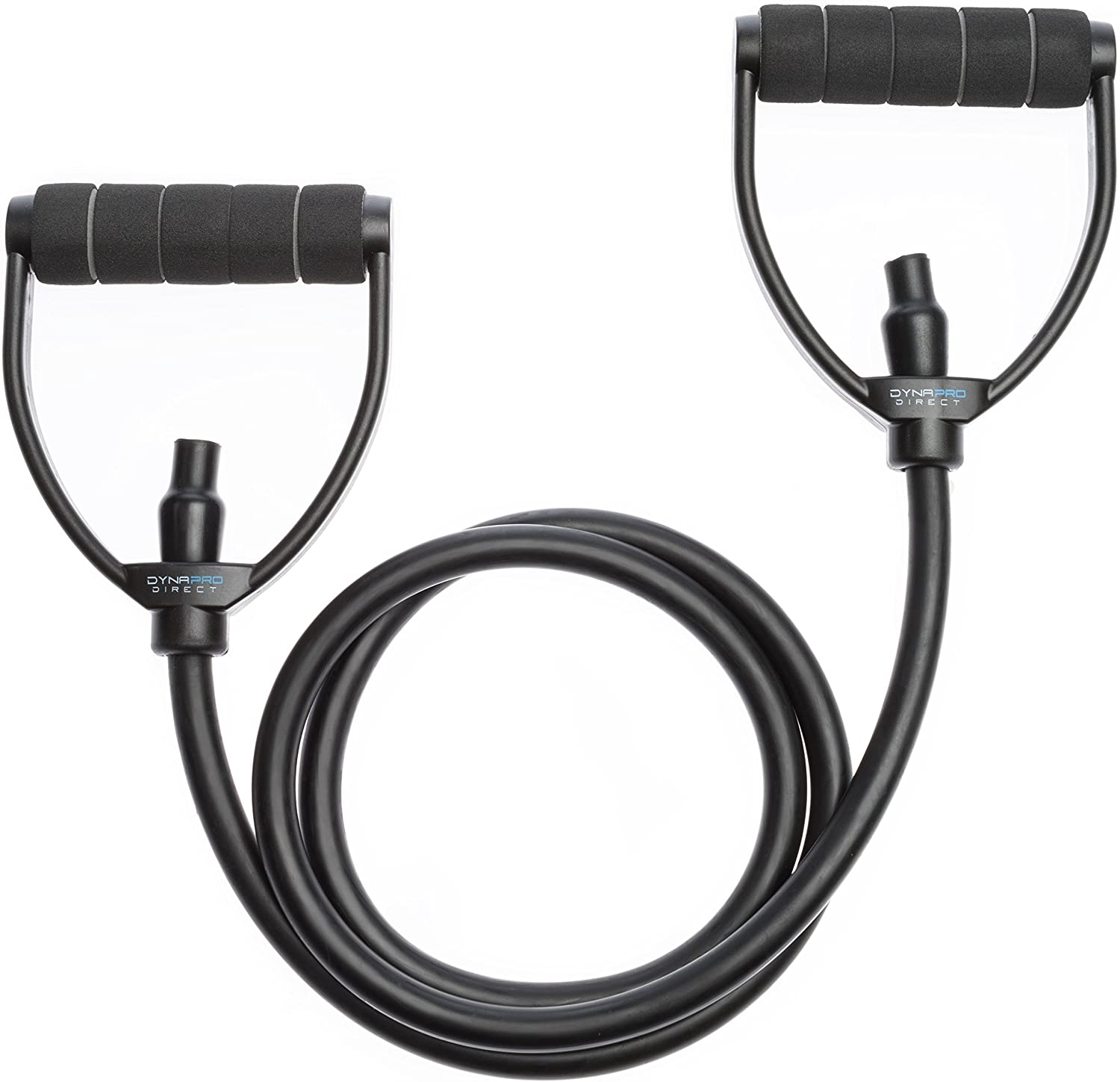 This style
resistance tube
is similar as style 19 ,the only improvement is this style resistance band add a anti-slip nylon cover so it will be
more comfortable to use compare with style 19 .
It is also 1.2m elastic bands workout .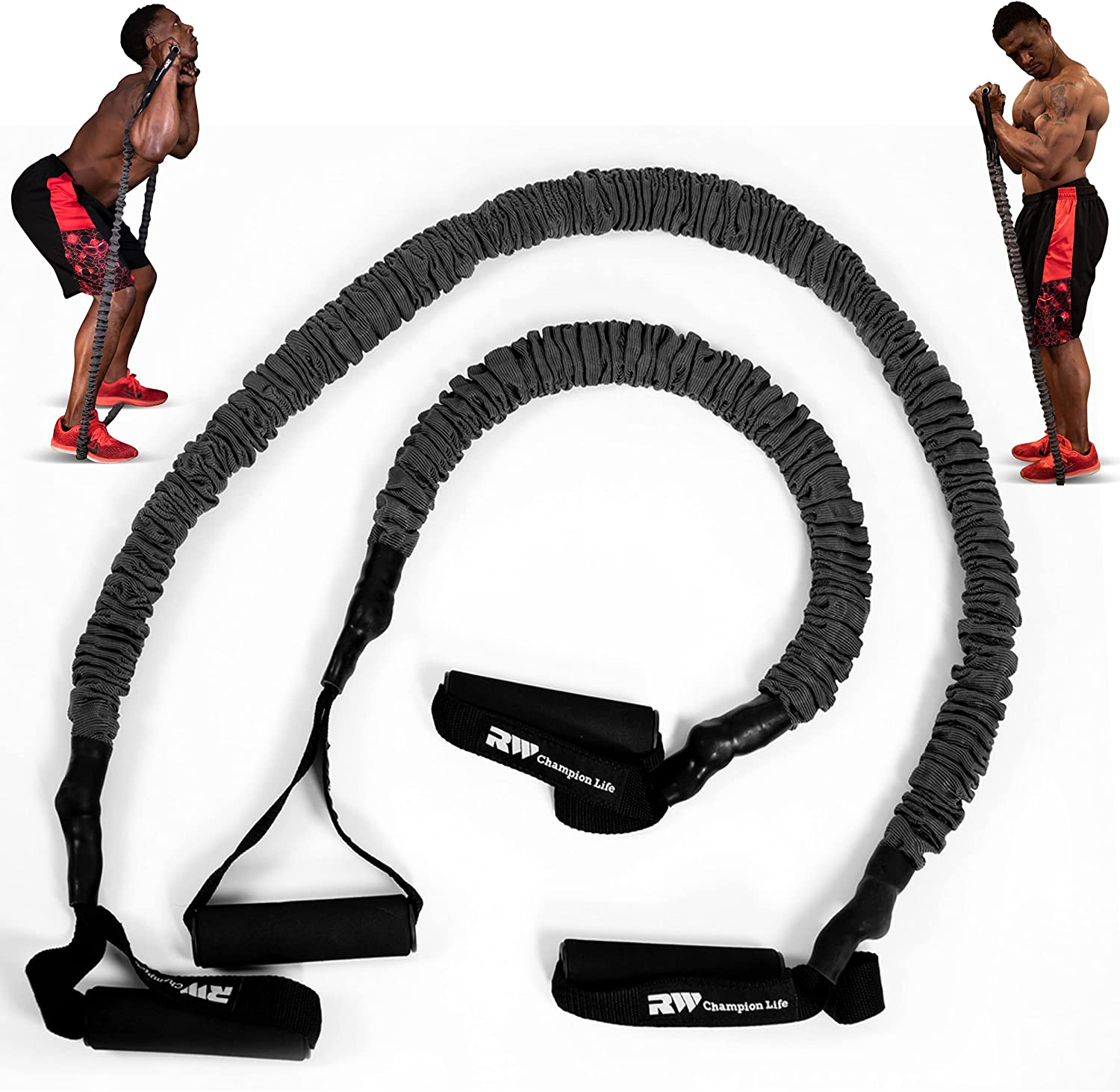 This style pedal
resistance band
is similar as style 15 ,but its tube add the fabric cover and link method do some adjustment ,so the 4 tubes can be
assembled or take down ,we can choose 1 pc or 2 pcs or 4pcs tube and assemble the tubes numbers as per our requirement .

What is more ,it also add one spare handles and accessory for spare use .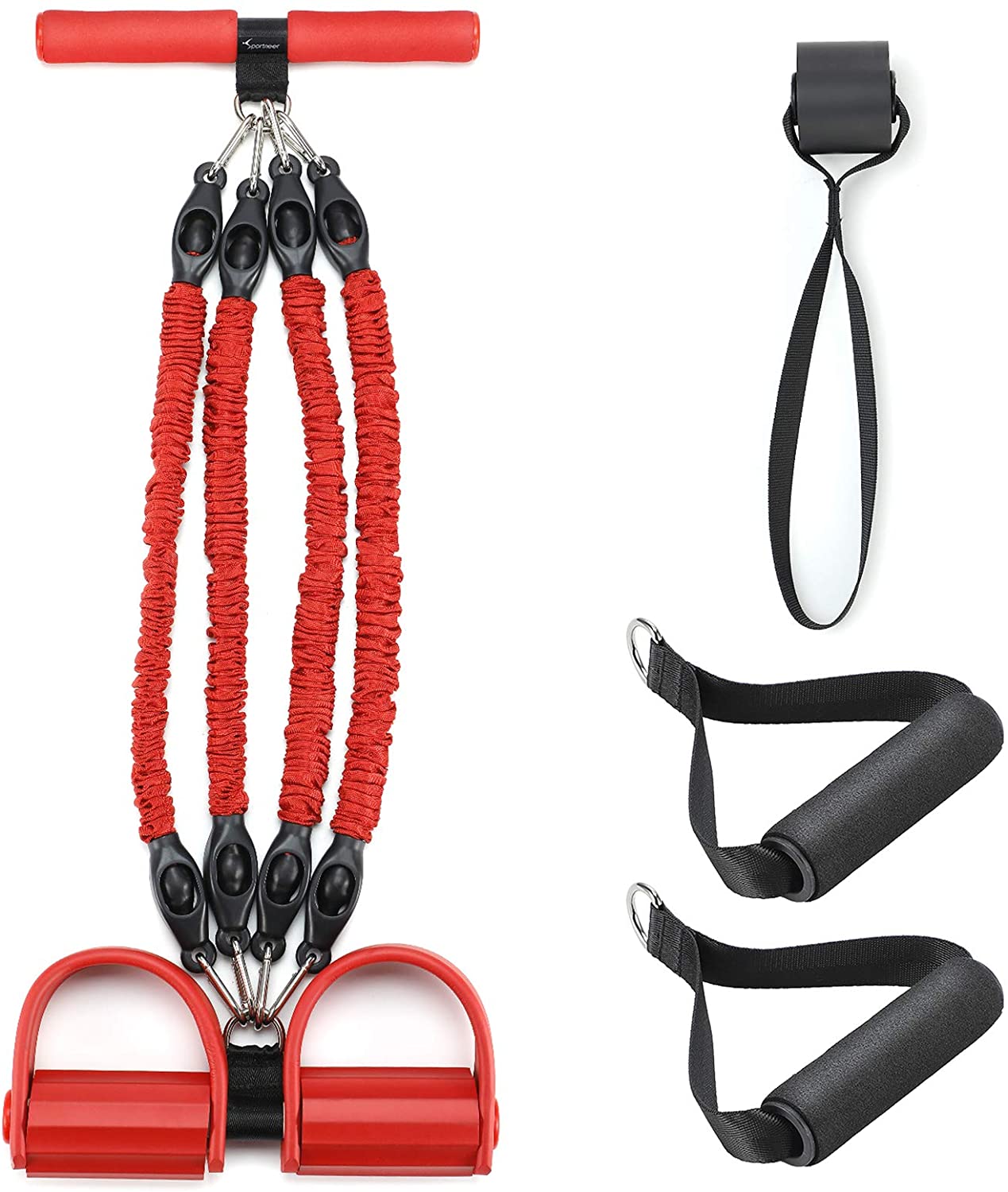 This style gym elastic bands include one long pilates bar +5 different levels resistance tube as a set so it can do multi-function resistance
exercises .

What is more ,also add 1 jump rope as a spare part to add value so after doing

jump rope

exercise then did some resistance
exercises to make our leg and body more relax and stretched so it is a perfect/best resistance bands kit .

Style 23 is similar as style 22 only difference is use 5 pack mini resistance bands to replace jump rope as a set .so if we need mini bands
loop and also resistance tubes maybe this will be a better choice.

This style is a very high quality resistance bands kit and also a little expensive since it has weightlifting bar which weight limitation
can allow 800kg .
This weightlifting resistance band kit include 5 to 6 different resistance level tubes and one steel heavy bar and if we buy it we can
use it to do more different

resistance exercises

,its bar will be heavier and stronger than style 22 and style 23 .

Style 25 size and material and all details is same as style 5 ,only diference is add one adjustable button so we can adjust the length
of the booty bands as per our requirement .

Style 26

resistance tube

is also with handle so similar as style 20 but it add one extra nylon loop so it can also link with other bands or door
anchor to use together so more function.

Made of food-grade silicone, strong and durable. They can be sterilized by high temperature water boiling, High elasticity (with 7mm thickness)
can support high-strength stretching without worrying about the band breaking and also very easy to carry .

This style resistance bands kit used more for foot /leg resistance exercises exercise so it is simple ,one pair ankle straps + 3 different resistance
level short

resistance tube

and the resistance tube can also add fabric cover

chest expander

made of natural thicken latex tube, ABS, high tensile strength, good elasticity and durability. Professional buckle design, rotating
disassembly and installation, more secure

,easy to adjust the tension strength,thicken latex tube, maximum 3x stretch.

The tube is latex or TPR and with eva foam handles which

very flexible and suitable for P90x, Crossfit training, Yoga, Pilates, sandals,

physiotherapy,


strengthening, upper and lower body toning.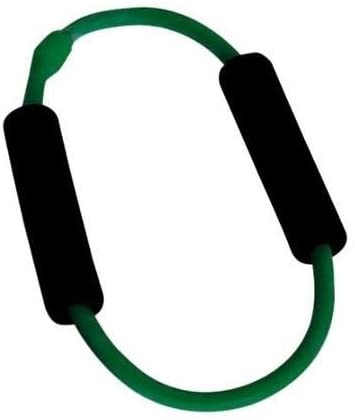 :