About us
Happy Fitness is a china sporting goods/fitness accessories factory
Why we need to customized our own branded resistance bands ?

1 : Sell other people's brand maybe at first step is easy but it is always other's people's brand and not ours so other people no chance to know us .

2: Sell other people's branded resistance bands sometimes is not stable, for example quality from different batch is not the same or maybe years later this brand will not exist

3 :Sell other brand resistance bands sourcing price is hard to control ,maybe this batch or last batch resistance bands price we get is different and we have can not control the price .

4 :Create our own brand and sell our own customized resistance bands will make more and more people know us which is good for our brand reputation and easy for our future new products launch and future profits making.


How can we get printed resistance bands ?

Step 1 : we need have our own brand 

Which means we should register a company ,if first company ,we recommend maybe we should start from local country since we familiar with the procedure or laws ,register a company is not so difficult ,very easy ,we can do it ourselves and if has no time ,a lot of responsible 3rd part who responsible for all procedures can also help ,just pay them some handling fee.

Step 2 :After have a company ,we need design our logo .

Also simple ,we can find a local design and pay him after his logo design finished ,generally speaking,it is one time investment ,so only after logo design finished and we satisfied we will pay the reasonable design fee to the designer ,and in most factories when they need logo artwork ,they will need AI or PDF ,PSD format ,so we need ask the designer to provide as more format logo as possible for in future we can have more format to fit for different places.

Step 3 : Decide where to sell

Before we start source/purchase the customized resistance bands ,we need to plan firstly where to sell ,normal selling channels these days are amazon,ebay,shopify ,own website ,stores ,supermarket as well as some social media selling such as facebook instergram etc , amazon and ebay have big flow but price is competitive ,own website or social media if we have many people visits we can have a try as well as stores ,so we can choose them based on our current situations and if sell on amazon or ebay ,we need register them and open an accountant firstly then start to source and order the customized resistance bands.

Step 4 : Source the branded resistance bands .

These are many places we can buy the customized resistance bands such as alibaba ,made in china ,global sources ,when we google resistance bands we can have many results ,but as a first order to buy the customized resistance bands ,we need pay attention to below tips :

Tip 1 :Small test order such as 100 pcs to test quality firstly.
Tip 2: Sample for quality evaluation firstly .
Tip 3 : When buy bulk order ,before make payment ,talk details such as payment terms ,how to ship ,normal international business is 30% deposit and 70% paid before shipping after order finished.

Tip 4: Personalized resistance bands mock up pictures must provided firstly for checking and approve ,then after confirmed ok and approve ,factory can move forward to mass printing and production .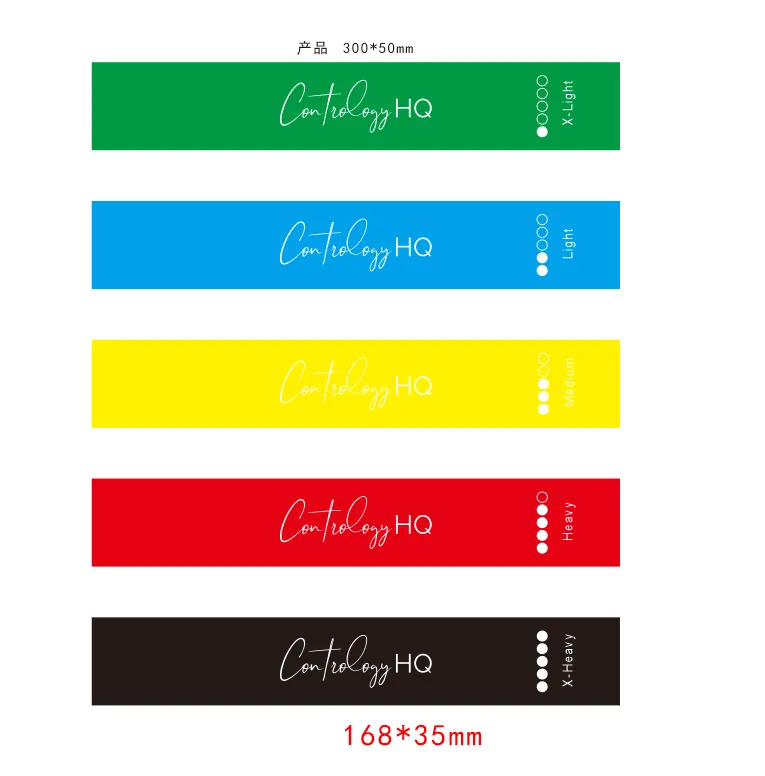 Tip 5: If sell on amazon and ship to amazon ,must stick FNSKU and FBA labels and ctn size not exceed 63cm weight less than 15kg to avoid refuse from amazon ,if exceed size or weight is a must ,remember to stick amazon weighted stickers ,below is picture for your ref.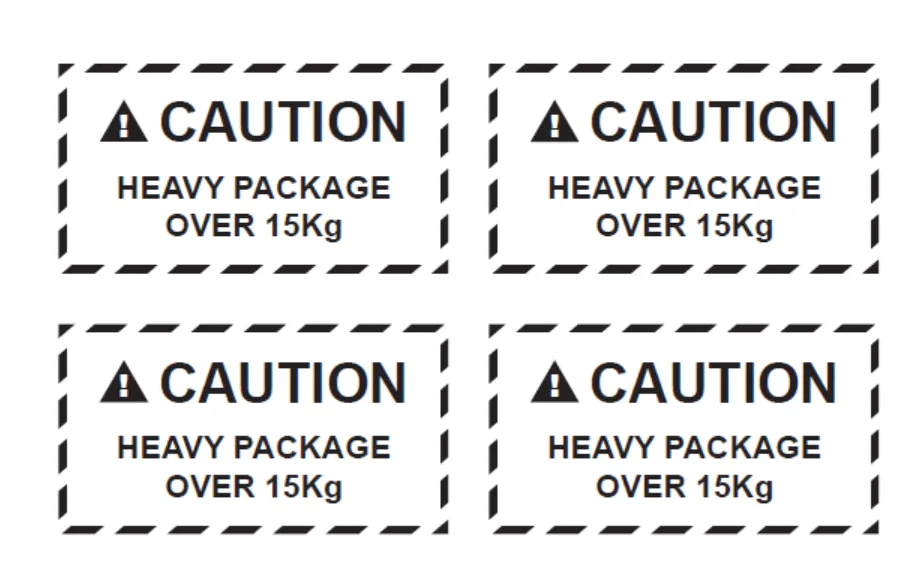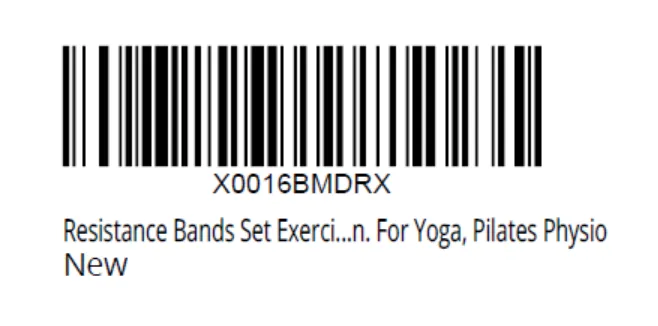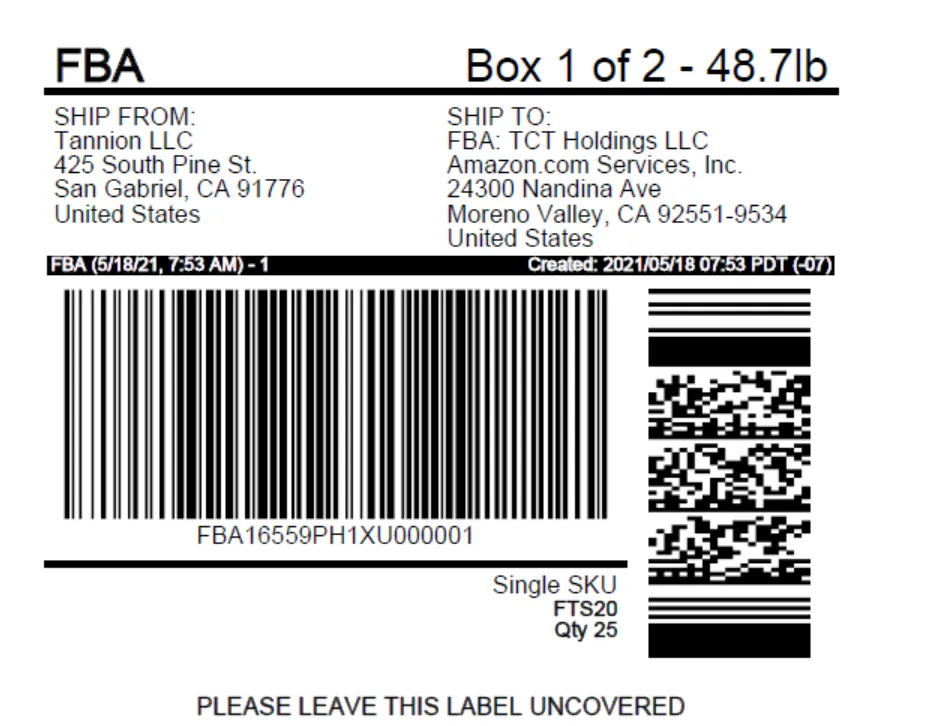 Step 5 : Ask factory to send mass products pictures and arrange shipping some tips on shipping :

Tip 1 : outer ctn must be strong enough to avoid products get damaged –generally speaking 5 layers standard outer ctn is necessary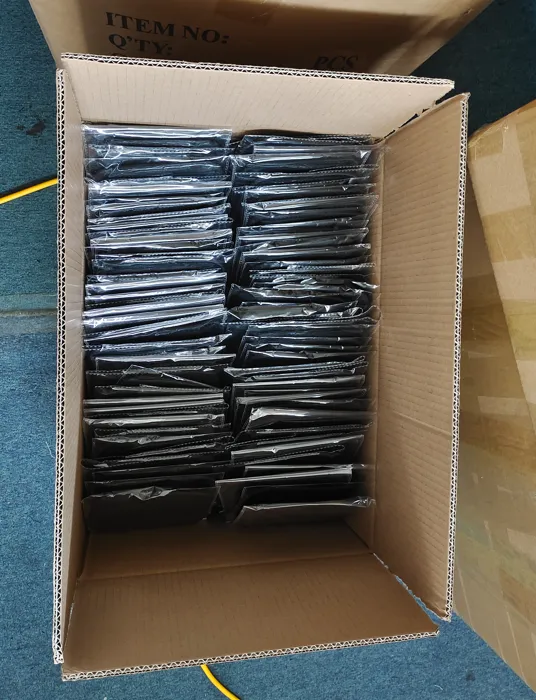 Tip 2 :no matter how strong the resistance bands outer ctn is ,will also have some damage ,especially be pressed by some heavy things during shipping and especially have some color box packaged custom resistance bands ,so if products have color box package ,the color box around corner side of the outer ctn very easy to be damaged ,so ask factory to provide some extra spare part empty color box to ship together maybe a good idea ,so can replaced the damaged one if damaged box happened.

Tip 3:if ship to amazon ,maybe small q'ty such as 100 or 200pcs at firstly ,and other maybe ship to your warehouse or office ,since amazon storage fee is not cheap ,so maybe after your customized resistance bands will be sold out then ship some from your warehouse to your amazon is a good choice.


Step 6 : take some pretty/beautiful pictures of your custom printed resistance bands.

You can ask Chinese factory to ship one set customized resistance bands to you and you ask your local studio to take the pictures or if want get resistance bands pictures based on a cheap price,some Chinese factory such as Happy Fitness can help $50 for 10 to 12 pcs different resistance bands pictures will be finished within 3 working days for your website listing .

Step 7 :Advertising your custom resistance bands :
You can use facebook ,linkin or instergram or amazon to start pre-sell to tell people your customized resistance bands will be ready for selling around 1 week or 2 weeks later to let more people know it .

Step 8 : Start formal selling 

And at first selling ,maybe profit is not the most important thing ,we should attract more people know us and buy our customized resistance bands and contact them to give us good review for our future selling .

Above is some tips for how to get our customized resistance bands and how to purchase the resistance bands as well as some tip during selling,hope it helps .

And of course ,during the buy or selling ,maybe you will meet some problems ,welcome to contact us so we can talk together how to solve it.

Eva Xie
Mailbox eva@tigerfitness.net.cn
What's app + 86 18521798650
Contact number + 86 18521798650
Website:www.chinahappyfitness.com