About us
Happy Fitness is a china sporting goods/fitness accessories factory
Massage is very popular these days ,when we finished exercise from gym ,when we are under high pressure from daily work.

At this time massage is very important for us to relax ,and massage ball roller is a very important products for body relaxed .
 
Single lacrosse ball normal size is 64mm diameter and it is round ,it has two material one is silicon ,another is rubber ,silicon material is soft and has a better
elasticity and rubber is hard .

One point of silicon lacrosse ball need attention is it is very easy to get dirty since silicon surface is very easy to stick with dirty things such as dust –but once
wash ,it will become clean again.

Lacrosse ball can also be customized, we have two methods to customized single lacrosse ball/
double lacrosse ball
,one is screen printing logo on massage ball,
another is do engraved logo on peanut back roller,below is pictures for you as a ref. 

As for two logo methods ,screen printing logo can make logo colorful such as blue logo ,white logo ,black color logo etc ,but engraved logo just the ball color ,not so
colorful ,but engraved logo advantage is logo will last very longer and screen printing logo if we use touch hard on the ball some months passed maybe logo will be fall off .

As for package ,popular package for the
massage ball roller
are carrybag ,color box or blister pack .

For silicon single lacrosse ball ,now we also have a small mold size is 5cm diameter ,pls see below.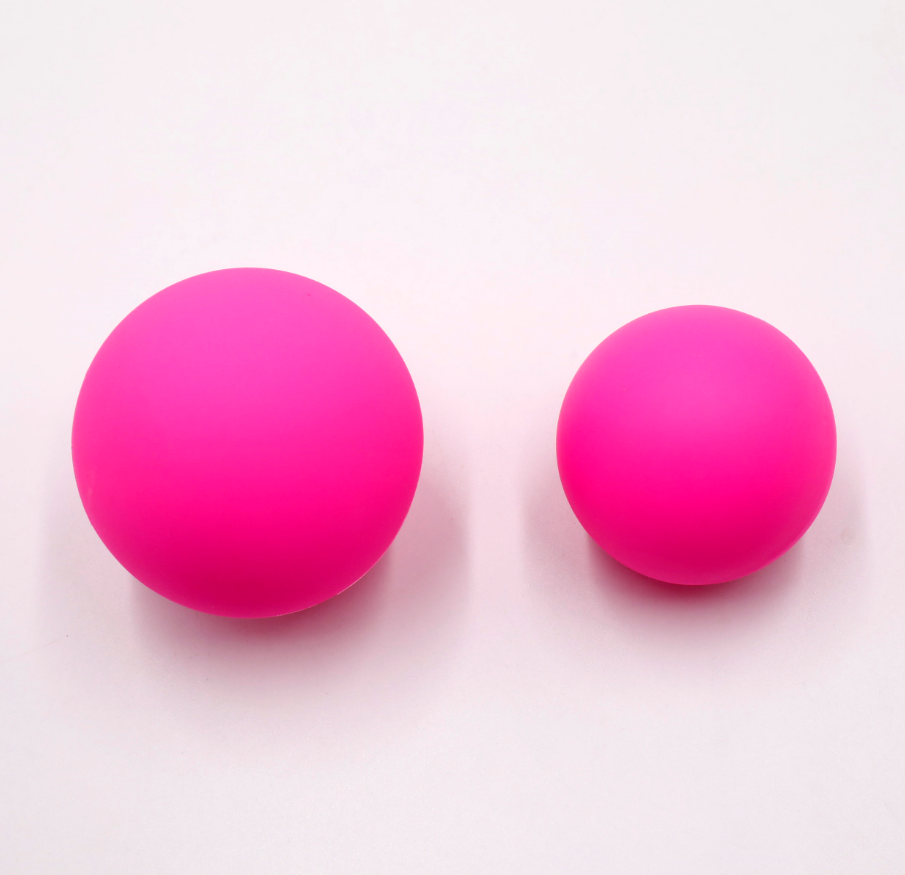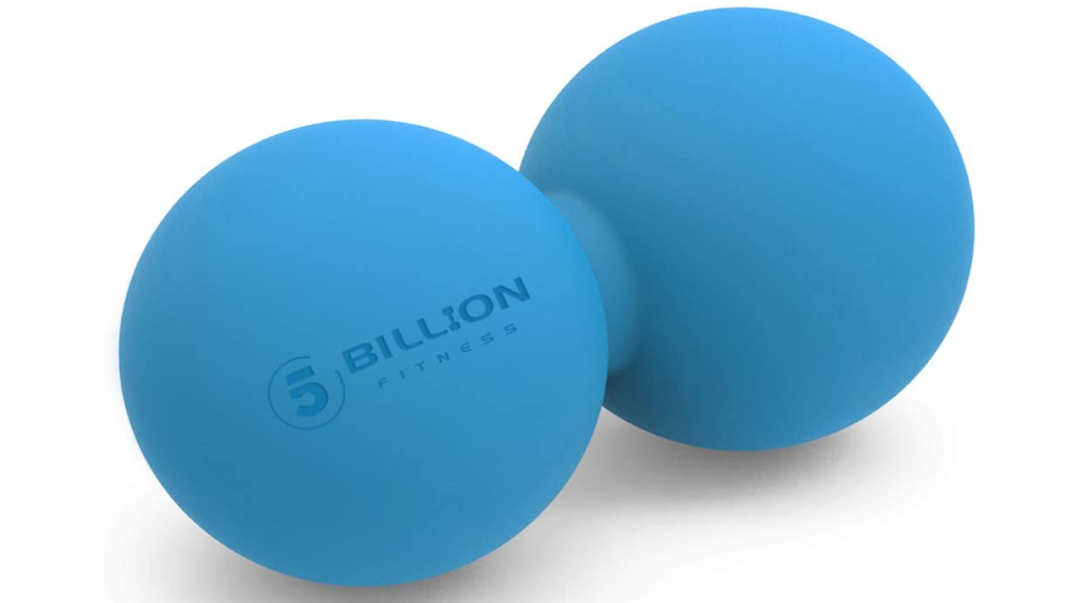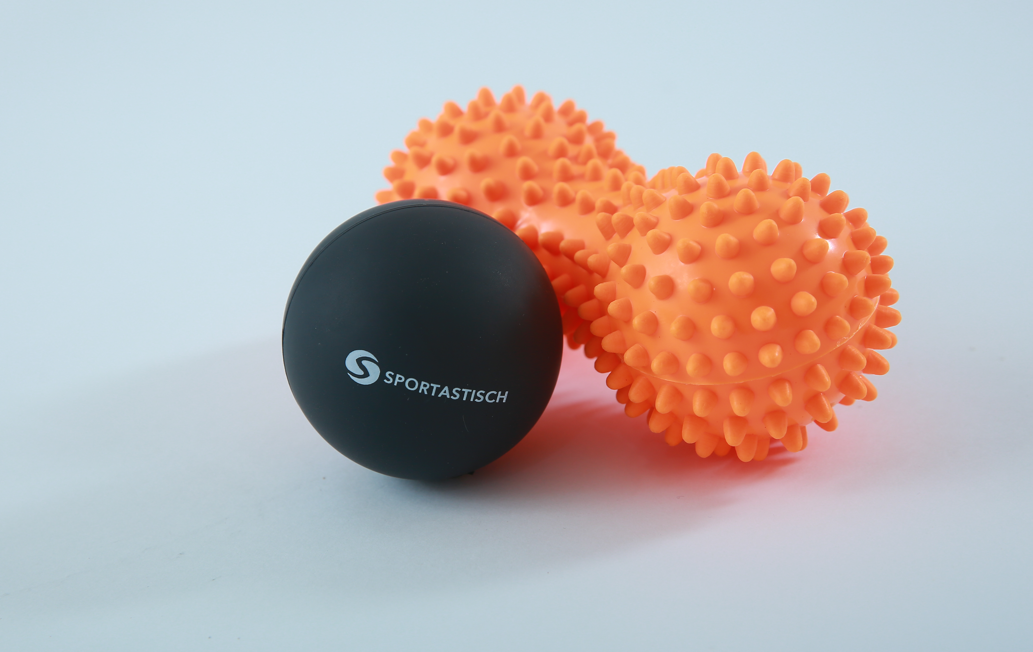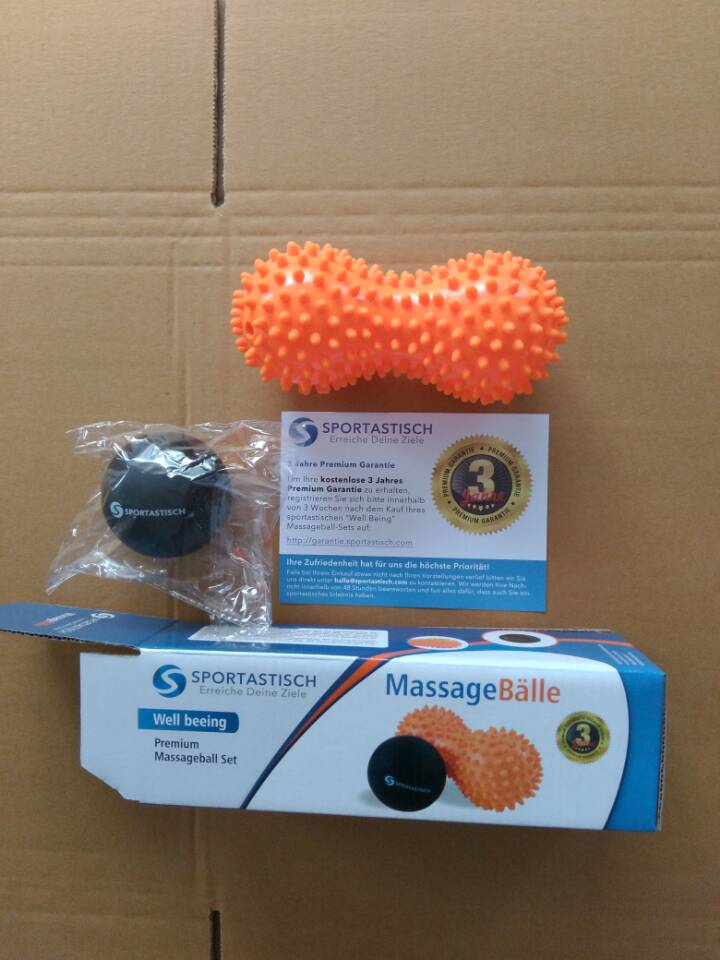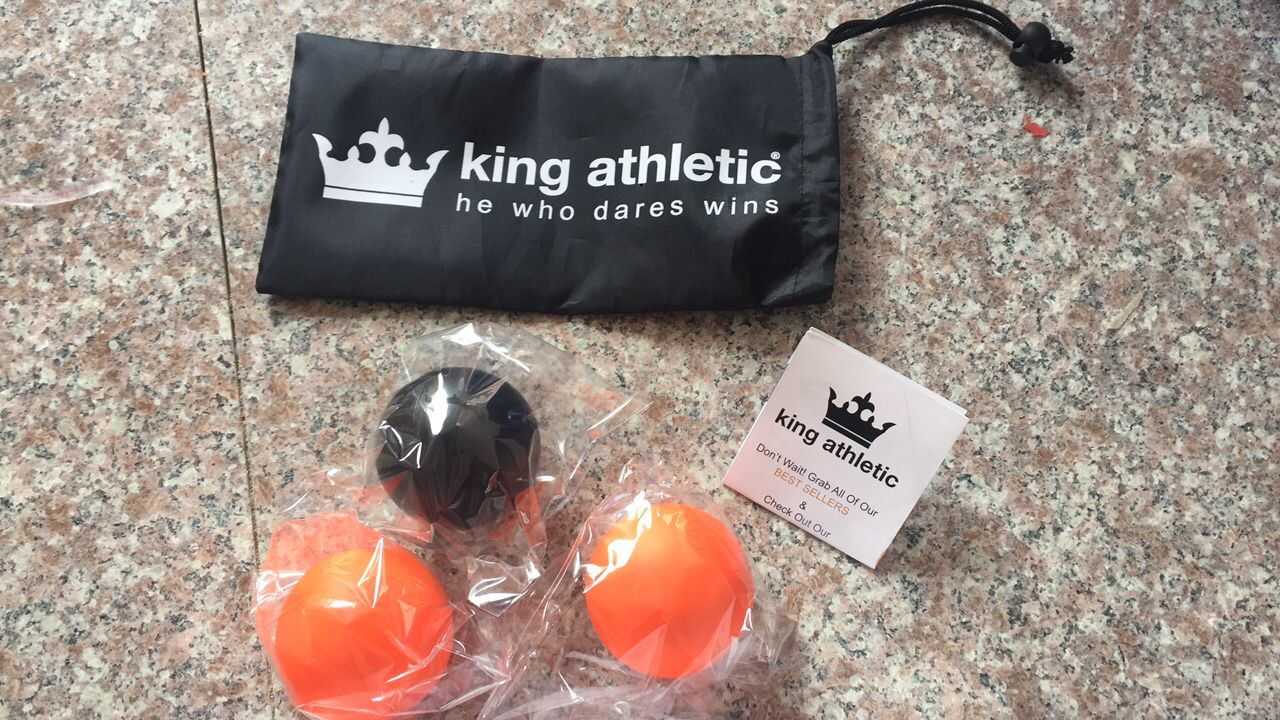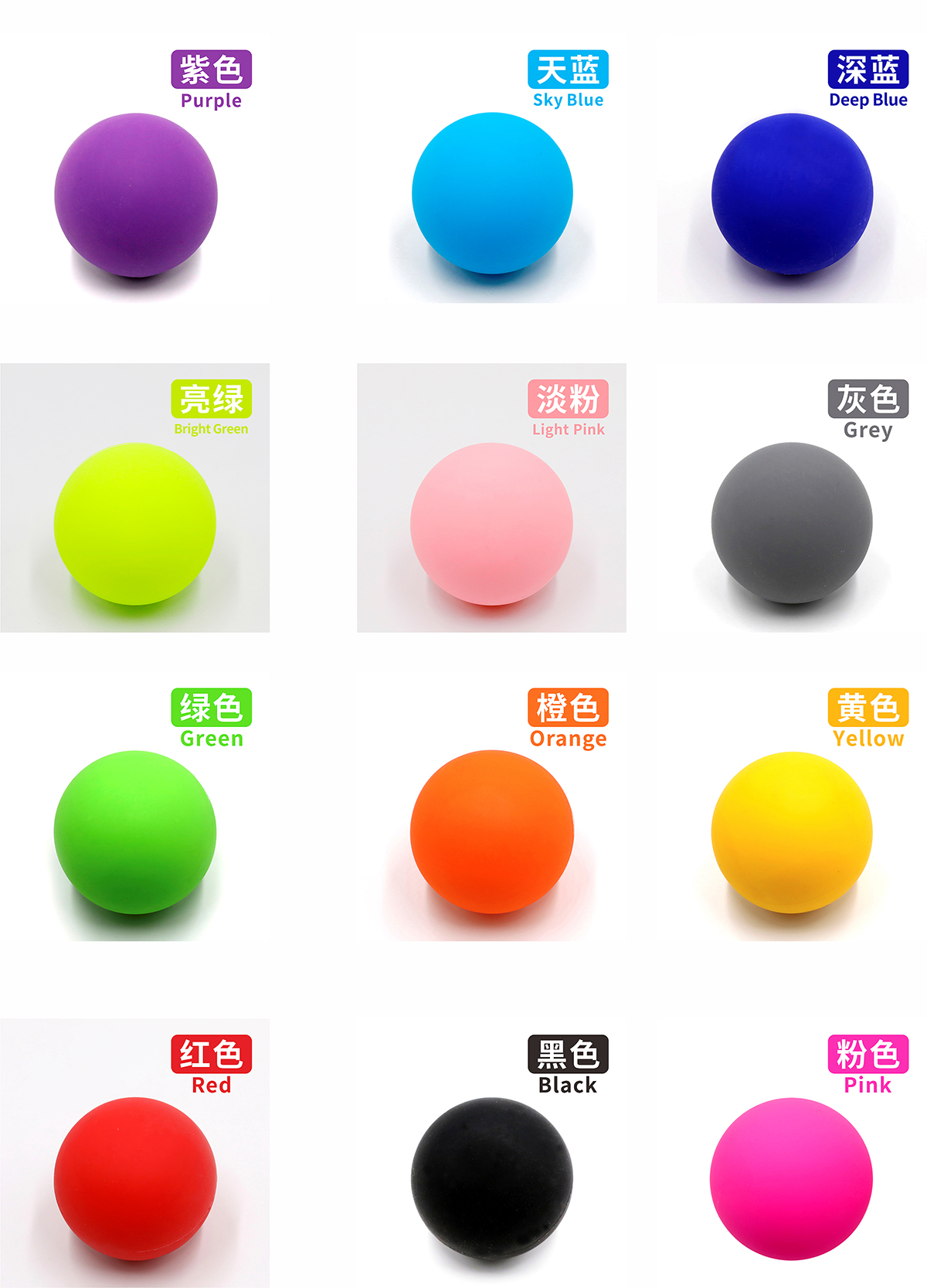 EPP material
massage ball roller
also have two shapes ,one is single foot massage ball ,another is peanut trigger point massage ball ,single yoga massage ball diameter is
6cm/8cm/10cm and epp peanut massage roller diameter is 8cm*16cm and 12cm*24cm ,EPP massage ball is very light。

Take the biggest 12cm*24cm peanut roller as an example ,one pc so big peanut massage ball weight is only 90g ,but our first style single lacrosse ball weight is around 130g .

So how does the EPP 
massage ball roller
logo looks like ?can we customized double lacrosse ball? The answer is absolutely yes ,the logo is a plastic logo ,as for package ,normal
carrybag ,color box all ok .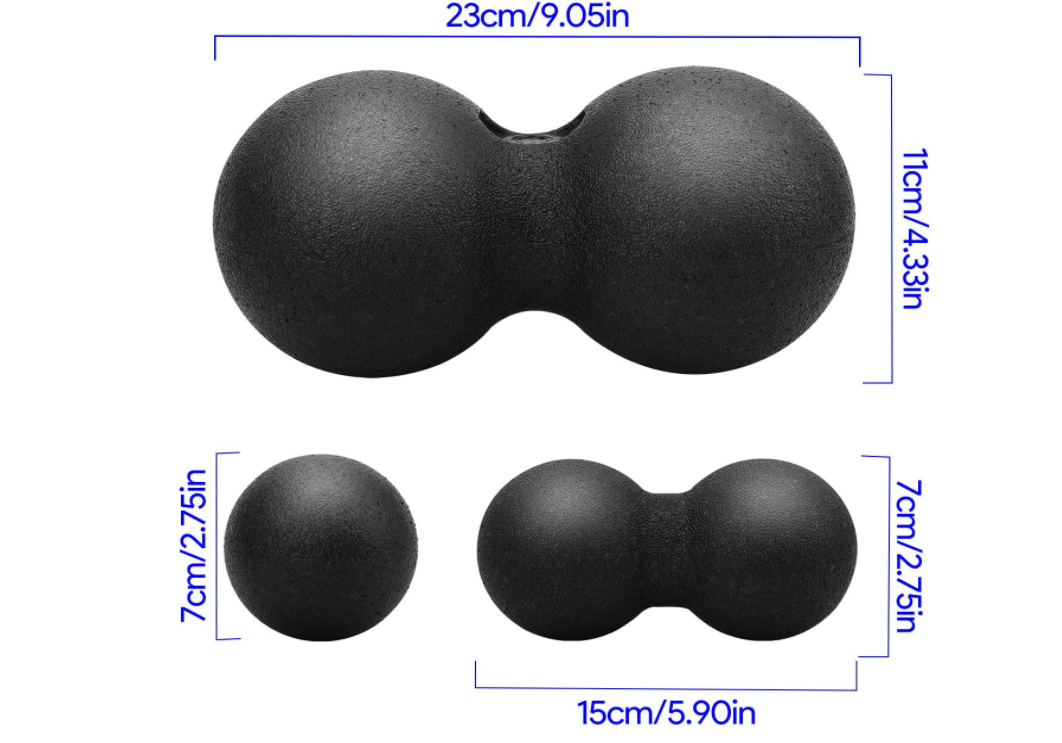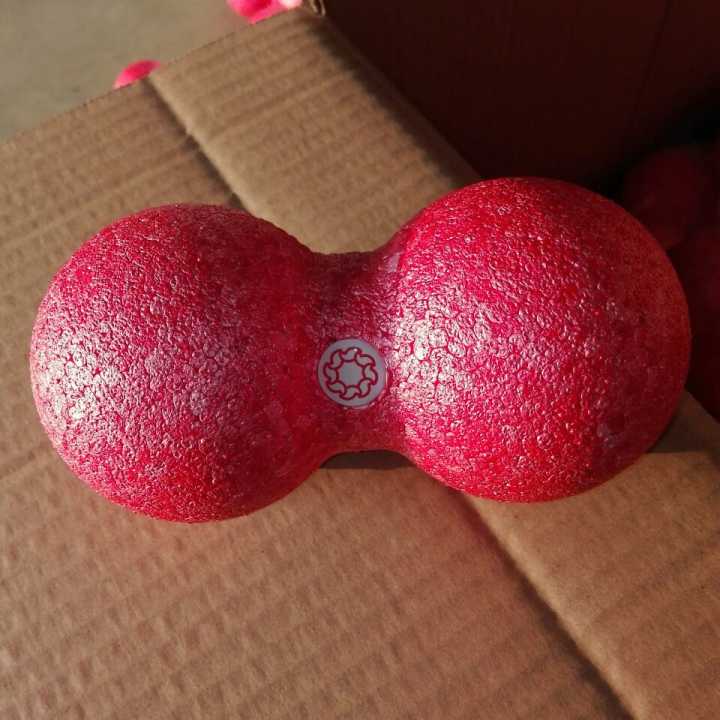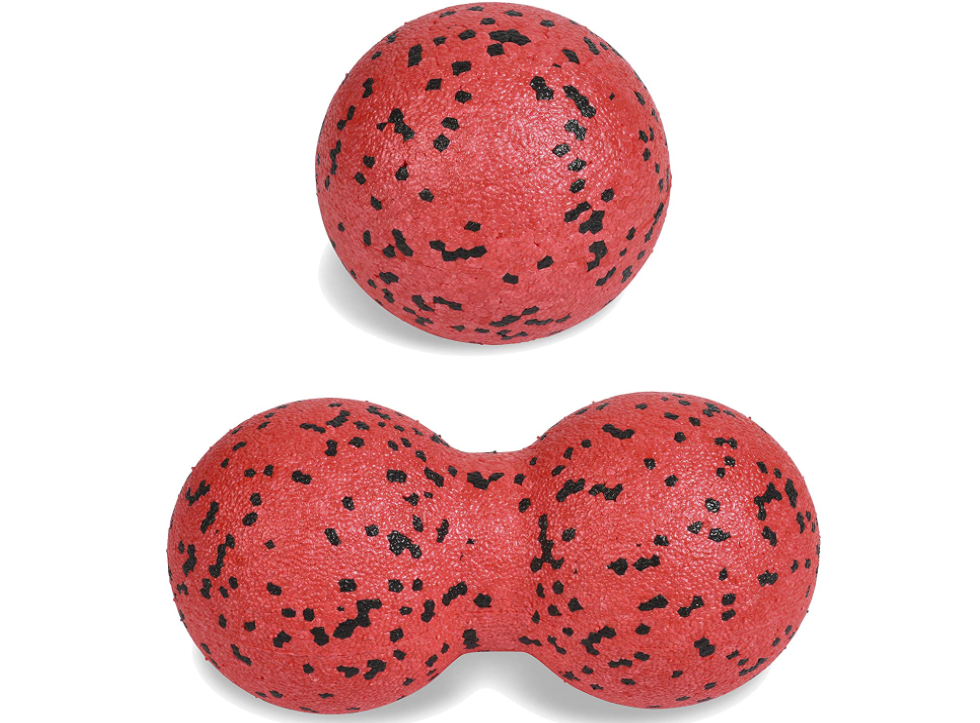 Just like its name ,this style of ball is full of stab ,normal size of the single spiky muscle ball is 5cm/6cm/7.5cm/9cm diameter and its material is hard PVC ,this style muscle roller ball can
not add customized logo to become a customized foot roller ball since it has no space to add logo .

But it is the best massage ball for back or foot pain as well as a good
massage ball roller
for neck –especially the peanut spiky ball ,very fit for neck massage, double spiky ball size is around
8cm*
16cm ,
spiky foot massage ball can be used for all body parts including feet, back, neck, legs, hands, arms, glutes, hamstrings, thighs, chest & much more!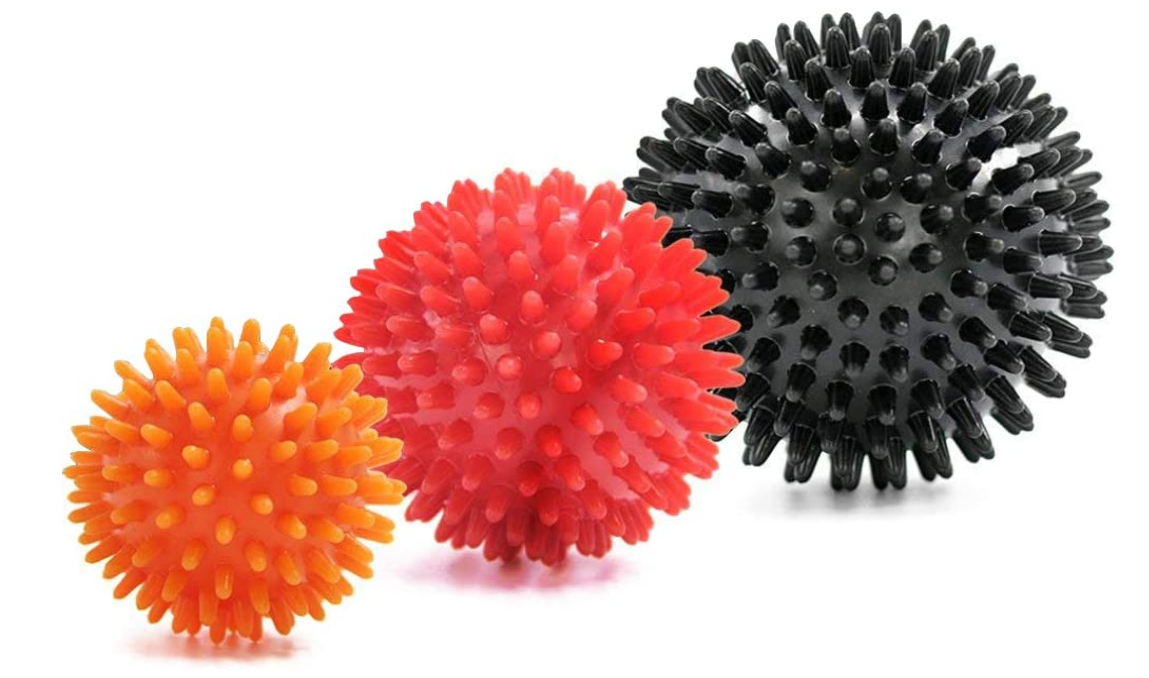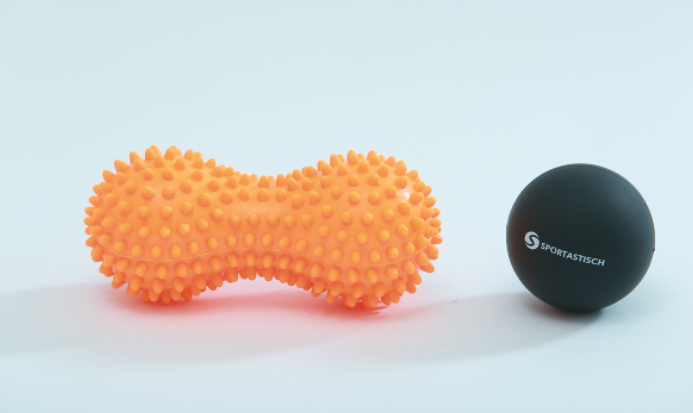 Hand massage ball is made of silicon material and size is 6cm*4cm ,very small
massage ball roller
but very helpful for hand massage ,it can  Increase your strength, mobility, flexibility and recovery faster
from injury when used as pre and post-workout tools in yoga, running, pilates, tennis, etc. And our massage balls set includes a travel bag to help you use it at home, gym, office, outdoor, etc.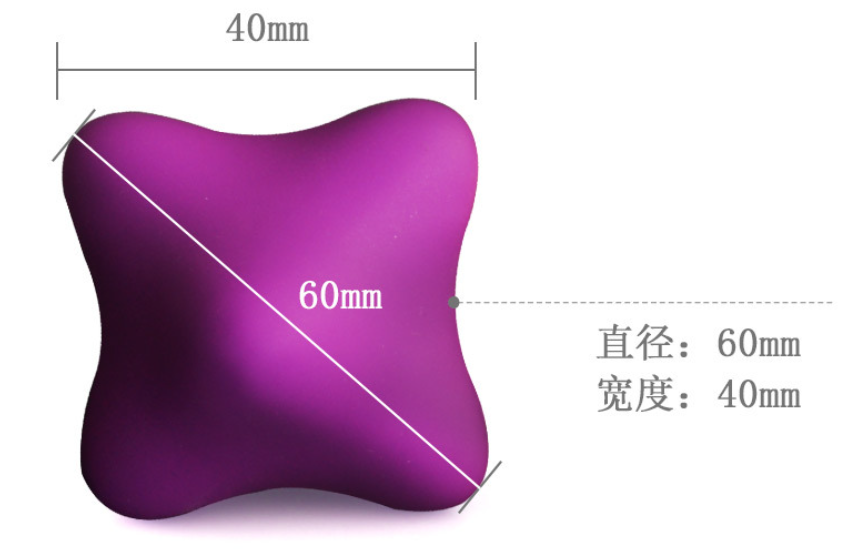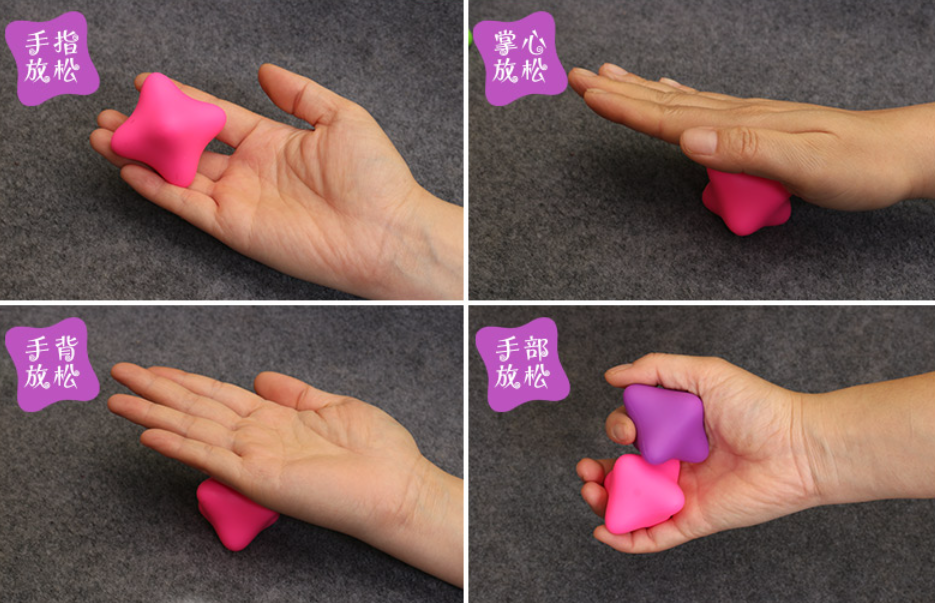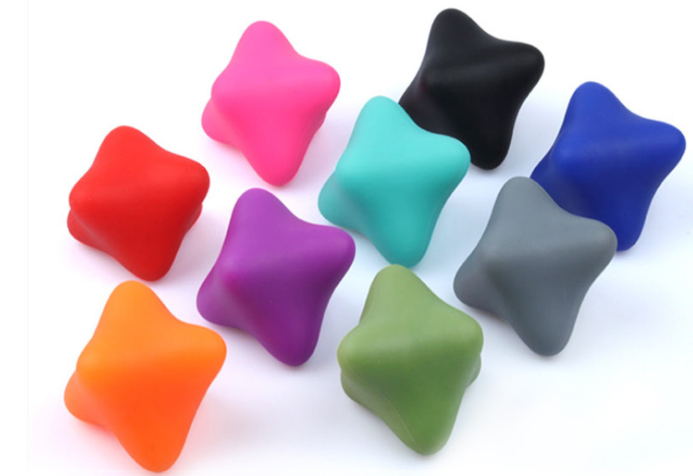 Resin physio
massage ball roller
is made of high quality resin +abs plastic base/bottom ,size is around 6.8cm wide *6cm high ,its resin part is smooth so very comfortable to use when touch our body 360 DEGREE
SPIN DESIGN - Making you can easily put it on the paining areas and glide it in any direction you want to relax back stiffness and shoulder sore, save your valuable time and effort ,we can also customized the
 resin back massage ball ,pls see below pictures ,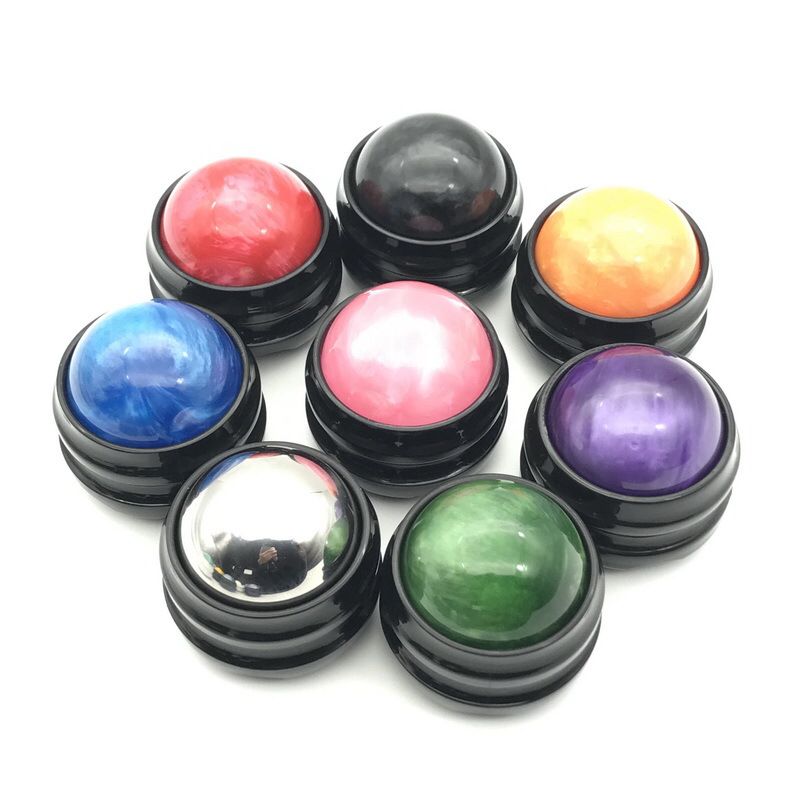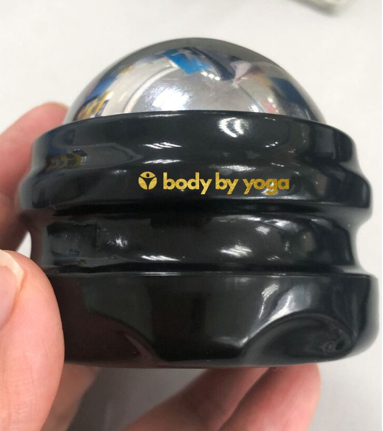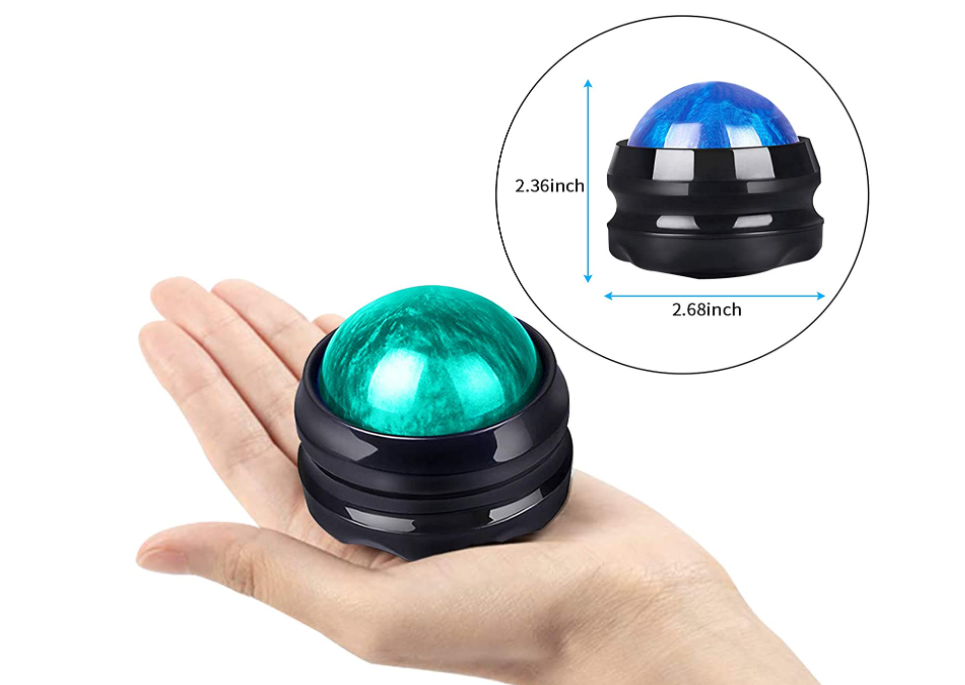 Vibrating therapy ball is be produced at current years ,its obvious compare with normal
massage spiky ball
is no need hand to massage just put in on body and it can massage itself ,so very convenient to do massage
ball exercises.
Here introduce 1 basic style vibrating single massage ball and 2 styles peanut shape vibrating ball .
The single vibrating massage ball is made of silicon material and it has 4 speed ,so we can call it 4 speed vibrating massage ball , it is 3.75inch diameter (9.5cm ) Ideal for warming up, circulation improvement and
recovery of sore and tight muscles and very easy to be carry .
Peanut vibrating
massage ball roller
is also made with silicon cover ,it has three levels , Level 1 : 2,200rpm Level 2 : 3,300rpm upto Level 3 : 4,000rpm , Peanut shaped is perfectly designed for your body to
stimulate deeper than anything you have tried especially for neck and waist massage ball exercises ,its size is 3.5inch *7 inch ,around double size compare with single vibrating ball ,and we currently have two
shape of it ,pls see below pictures.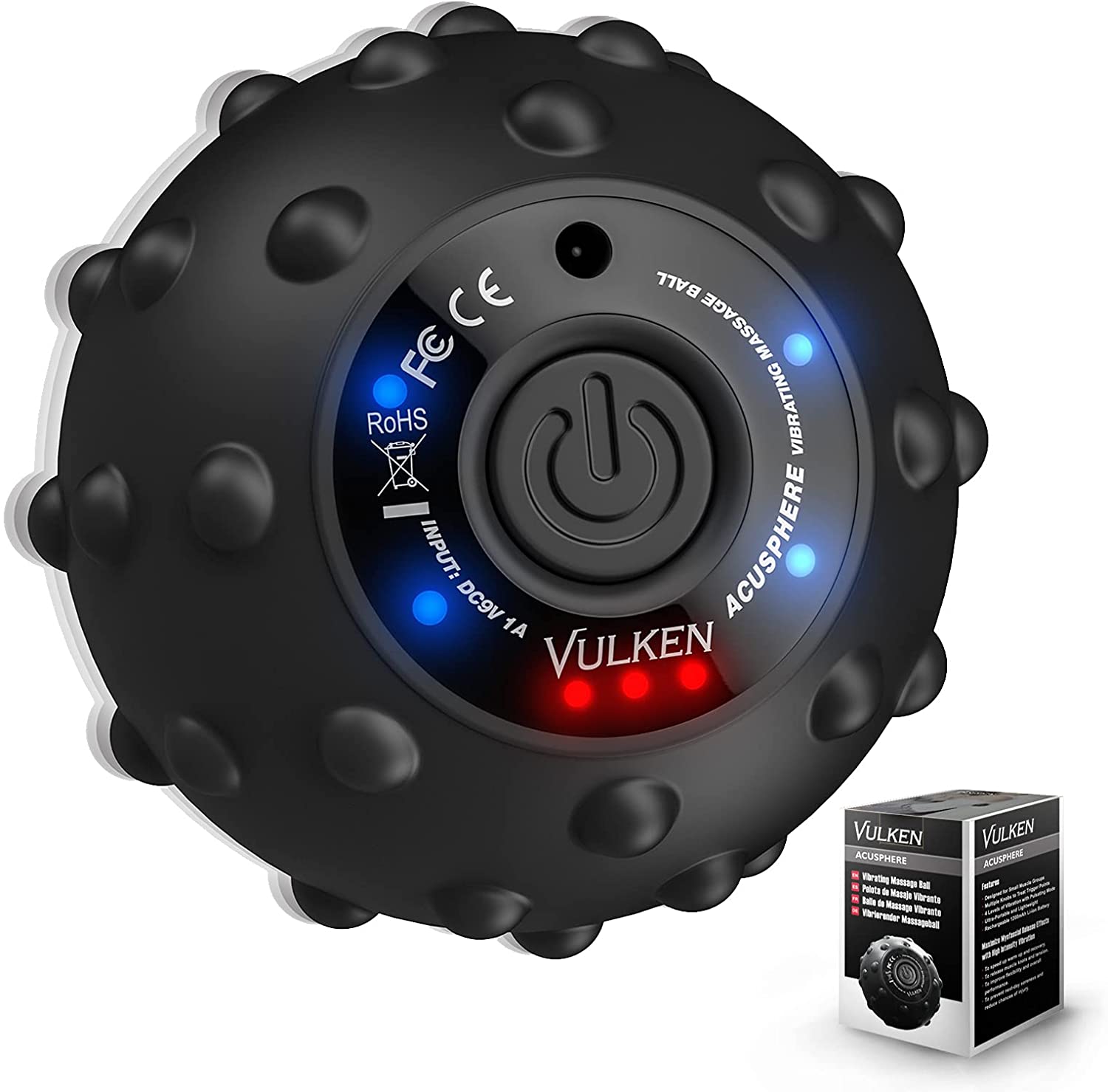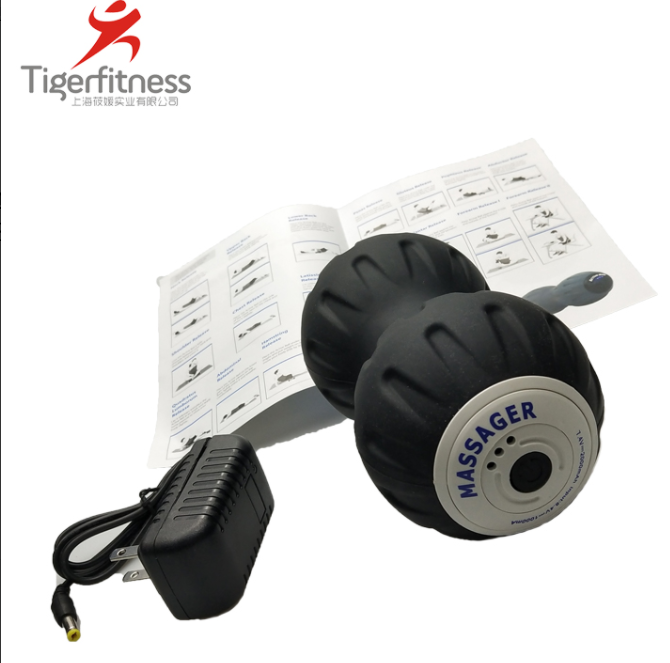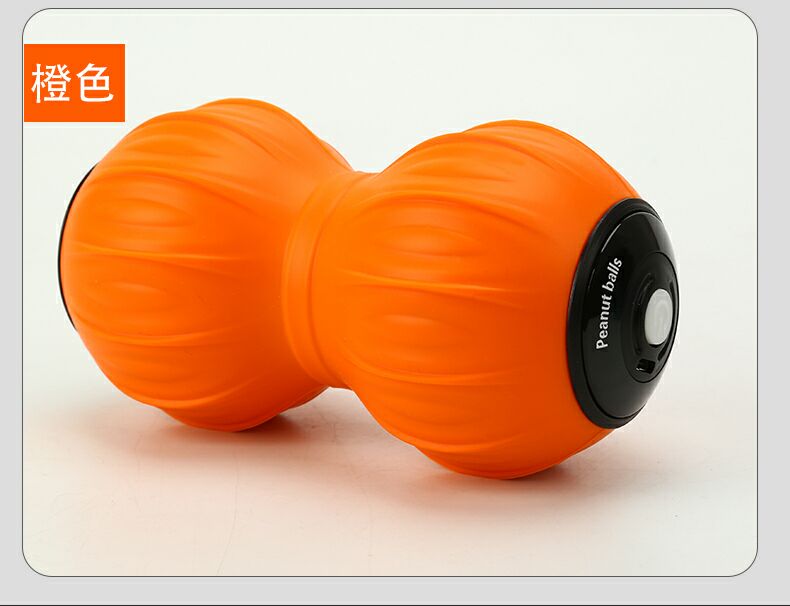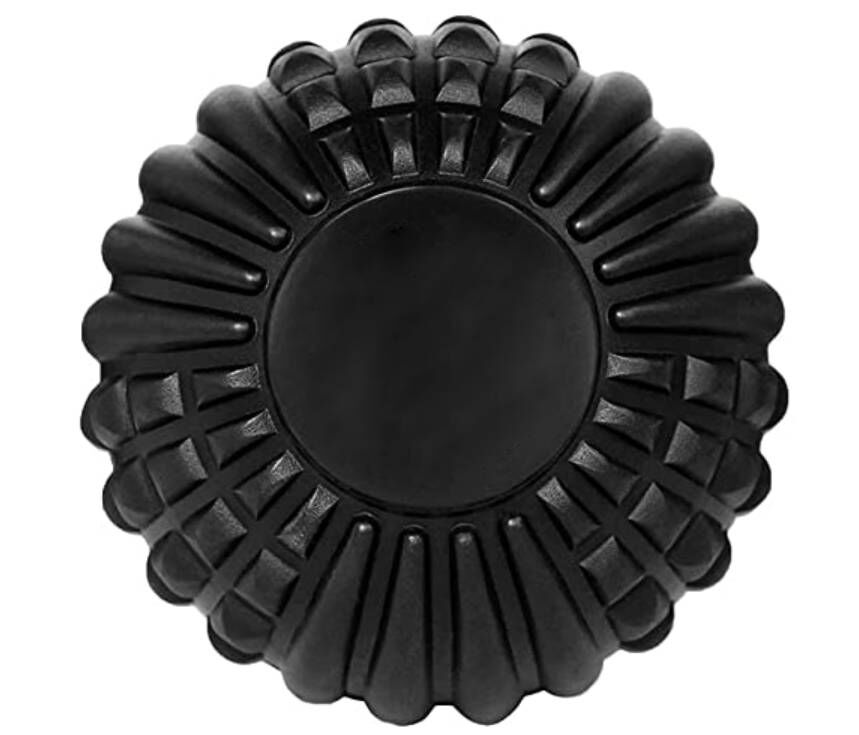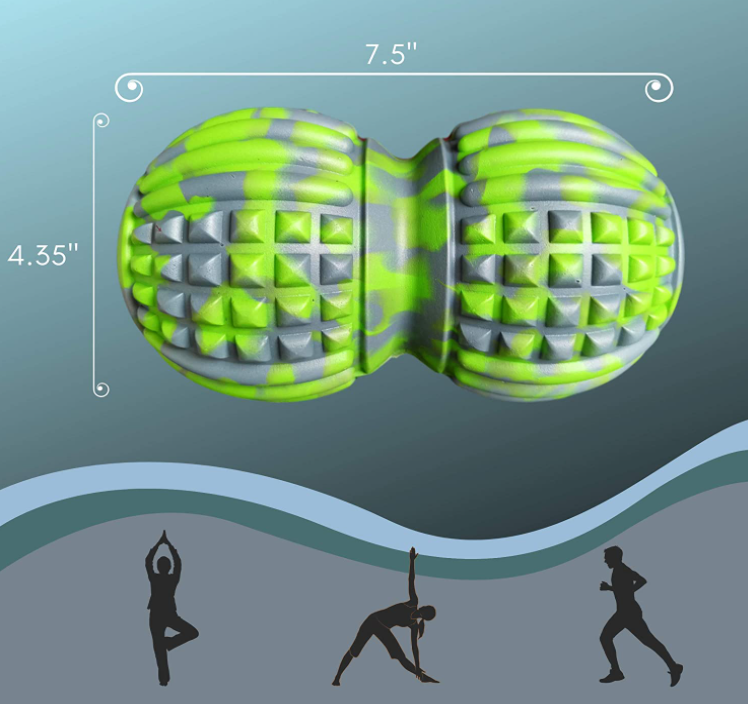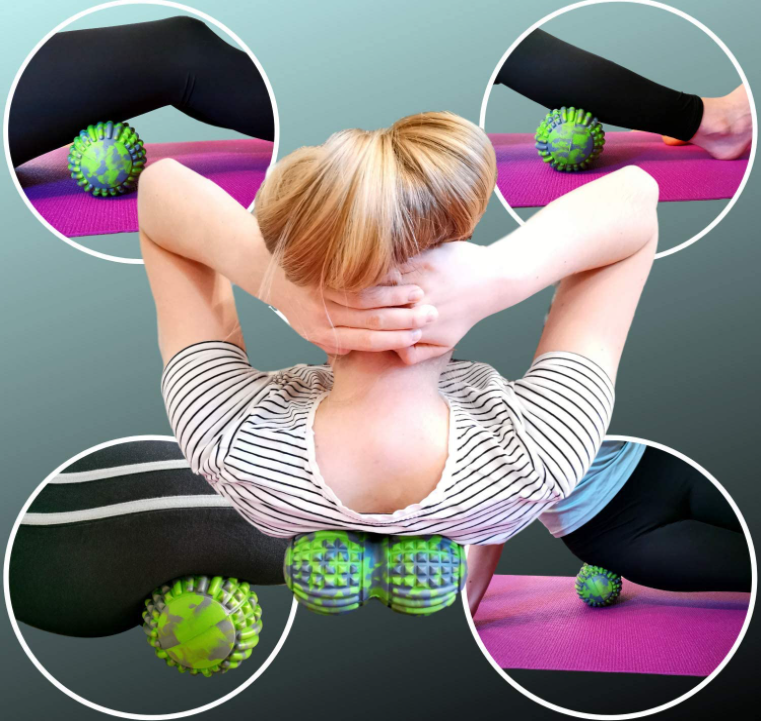 T

his
massage ball
is made of eva foam ,it is a solid back massage ball,compare with above different style of massage balls ,this style of massage ball is bigger ,the single eva foam massage
ball is around 13cm(5 inch) diameter and peanut foam muscle roller ball is 4.35 inch *7.5 inch, use the massage therapy ball after a workout, running, yoga, climbing, hiking, cycling or just
sitting at your computer all day.

Massaging with the single or  peanut ball improves your blood and lymph flow which further promotes the muscle recovery and overall well-being of the body .
So how does the eva 
massage ball  roller
be produced ? below is some video ,hope it can helpful.
This style of massage ball is very similar as style 1 since the size of it also 64mm diameter for single therapy ball and 64mm*128mm for double lacrosse ball ,the only different is the material ,
the style 8 massage ball is made of TPR not
silicon massage ball .
Its surface also not so smooth so if you use hand to touch it ,you will feel it is rough ,but the advantage of this ball is it is cost-effective ,which means it is cheaper compare with silicon balls .
below is some pictures for ref.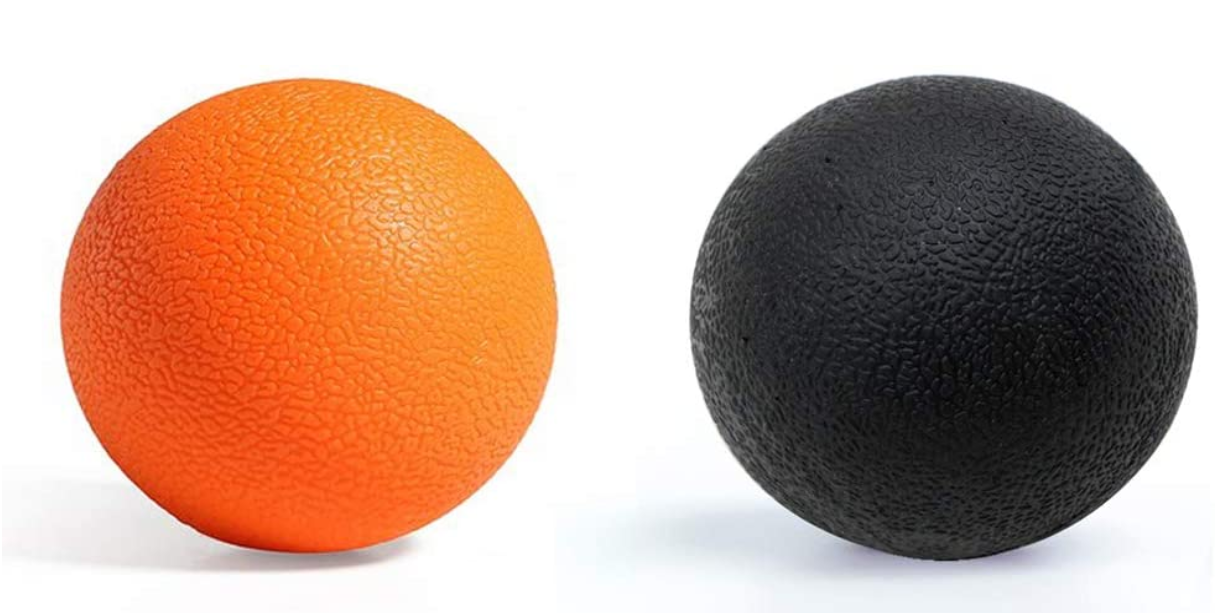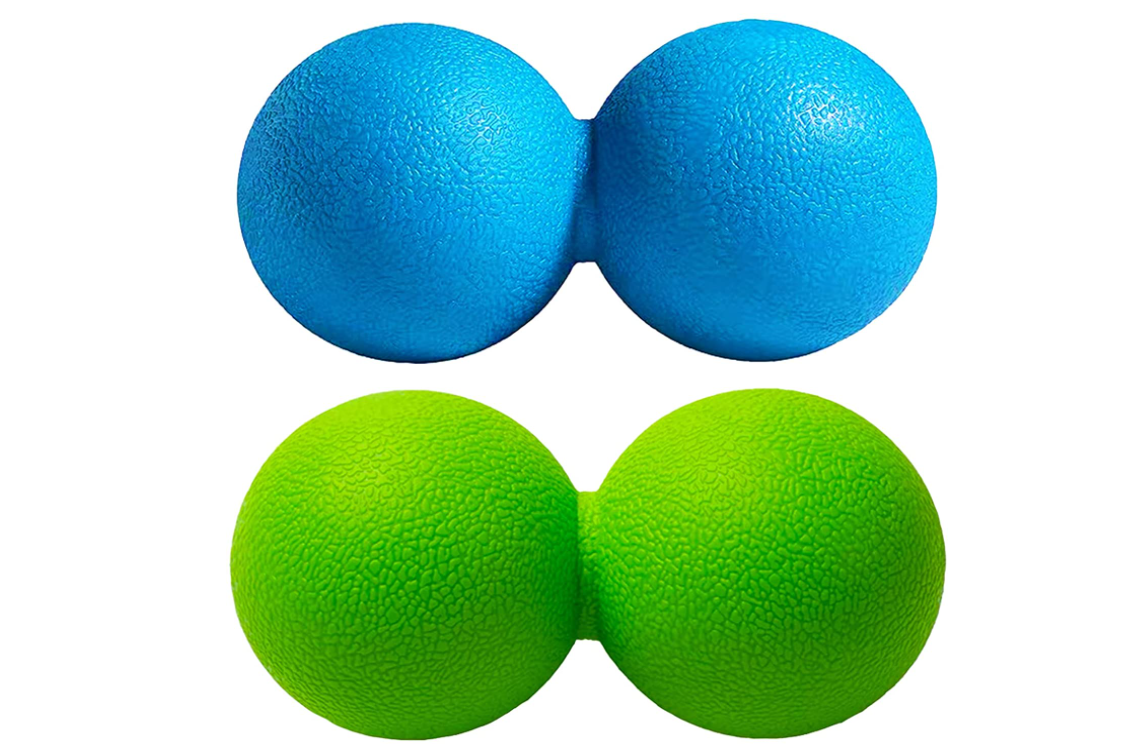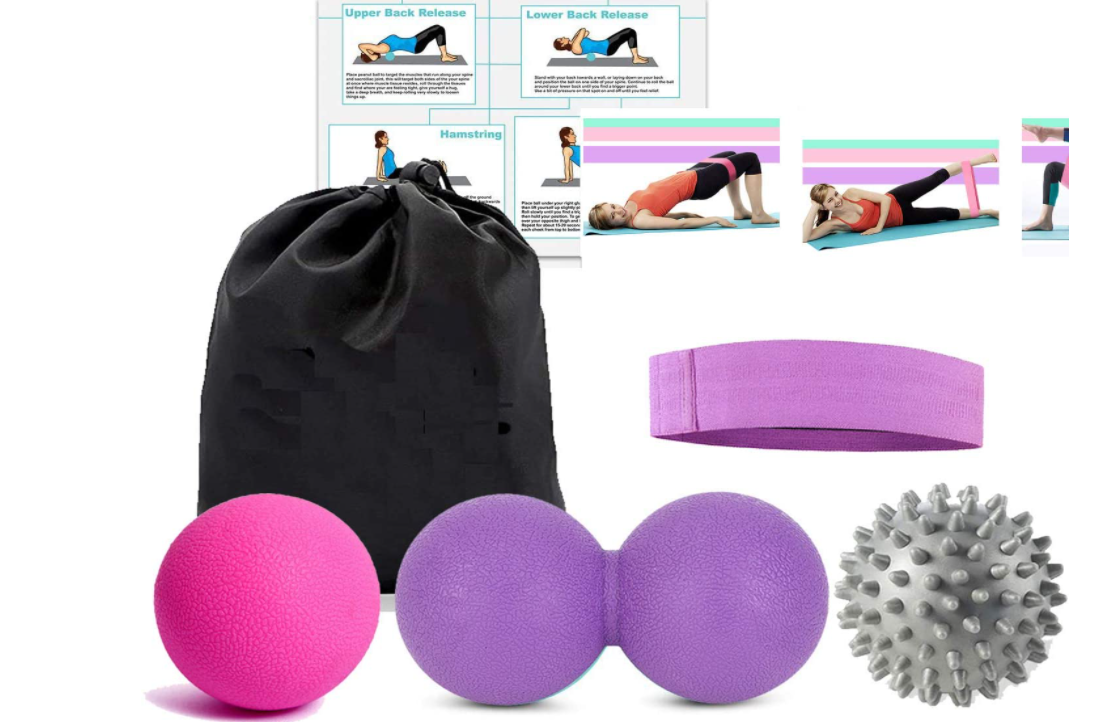 So today ,we introduced 8 different styles of massage balls so which ball we should choose for us and how often should we use the massage ball to do exercise ?
Generally speaking ,if used to massage our neck or waist pack of course the peanut shape ball is the best choice since its shape fit for our neck and waist ,and if to massage our foot ,
spiky ball
is a good choice for adults.

But if for baby ,maybe some soft foam ball or smooth ball will be better ,as for how often to do massage ball exercise ,generally speaking as often as five or six times
per day ,but if you under high pressure ,you can adjust the massage times to meet requirement .
Today we introduced so many styles of massage balls ,so what is the benefits of the balls ?
1 : Massage balls  can help us to increase blood flow and tissue hydration, relieve knots & tightness, alleviate muscle pain, improve athletic performance, recover sore muscles, increase flexibility and
greater range of motion
2 : Good for

Neck, Upper Back, Thoracic Spine, Psoas, Quads and Hamstring Self

Myofascial Release

, Massage and Mobility
3:

Helps to releases sore and tight muscle knots. Perfect fascia massager for myofascial release, trigger point therapy and deep tissue massage throughout the body
4 : Ideal for Acupressure, Plantar Fasciitis, Reflexology fo

r Physio

, Back, Legs & Feet, It helps relieve stress and relax

es muscles,also easy to carry and access at any time and pla

ce.
The massage ball has so many benefits and advantages ,so how should we use the massage balls ? below is a vidoe ,hope it can help .
And if you have anything unclear about massage balls or if you need customized massage balls ,wecome to us ,Happy Fitness ,chinese fitness products can customized the massage balls for you based on your
requirement ,

small test order

also ok .

Our

contact method

is below : 

Mailbox : eva@tigerfitness.net.cn
What's app +86 18521798650
Contact number +86 18521798650
Skype :freegirl198811