About us
Happy Fitness is a china sporting goods/fitness accessories factory
Yoga is loved by many people all around the world such as yoga mat ,yoga wheel,yoga strap as well as yoga balls .
And yoga ball is a necessary and popular items which we like to do yoga exercises/yoga ball exercises .
So which style of yoga balls are popular and what is the normal size of the yoga balls ?

Here we update 10 basic and popular styles these days .

Style 1 : Anti –burst yoga ball 55cm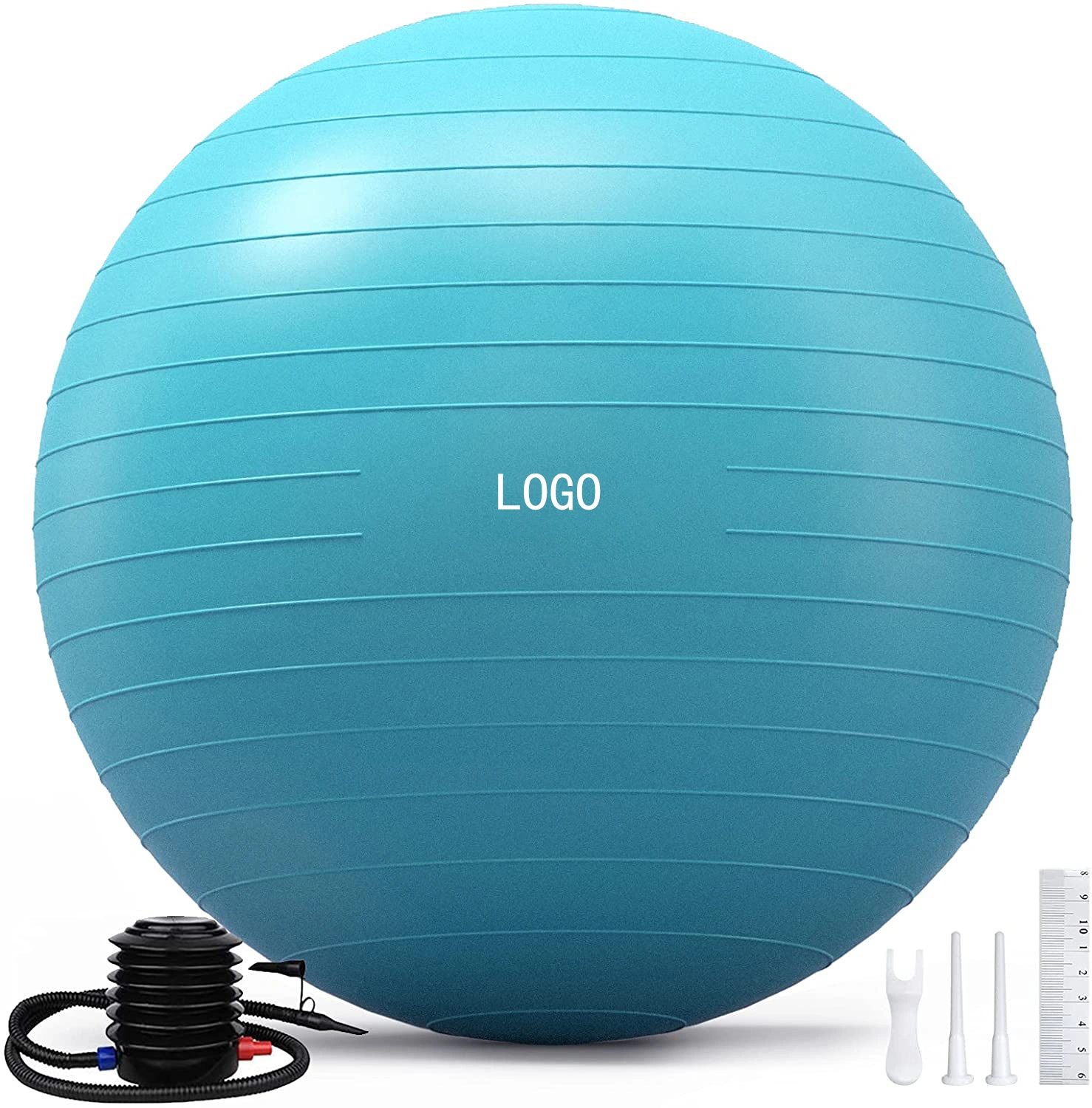 We can see the style 1 yoga ball is full of lines/stripes , this is yoga ball rotating mold lines –the function is anti-slip when we do exercise during the yoga ball ,the normal size of the exercise ball is 45cm/55cm /65cm/75cm and some customer even like 85cm to fit for tall and big people for use .
The material is PVC as for colors ,can be any colors ,as for logo ,we put customized logo sticker inside mold and put raw material into it so logo will be strong and together as a part with the yoga ball ,not easy fall off .

Style 2 : half smooth half spiky yoga ball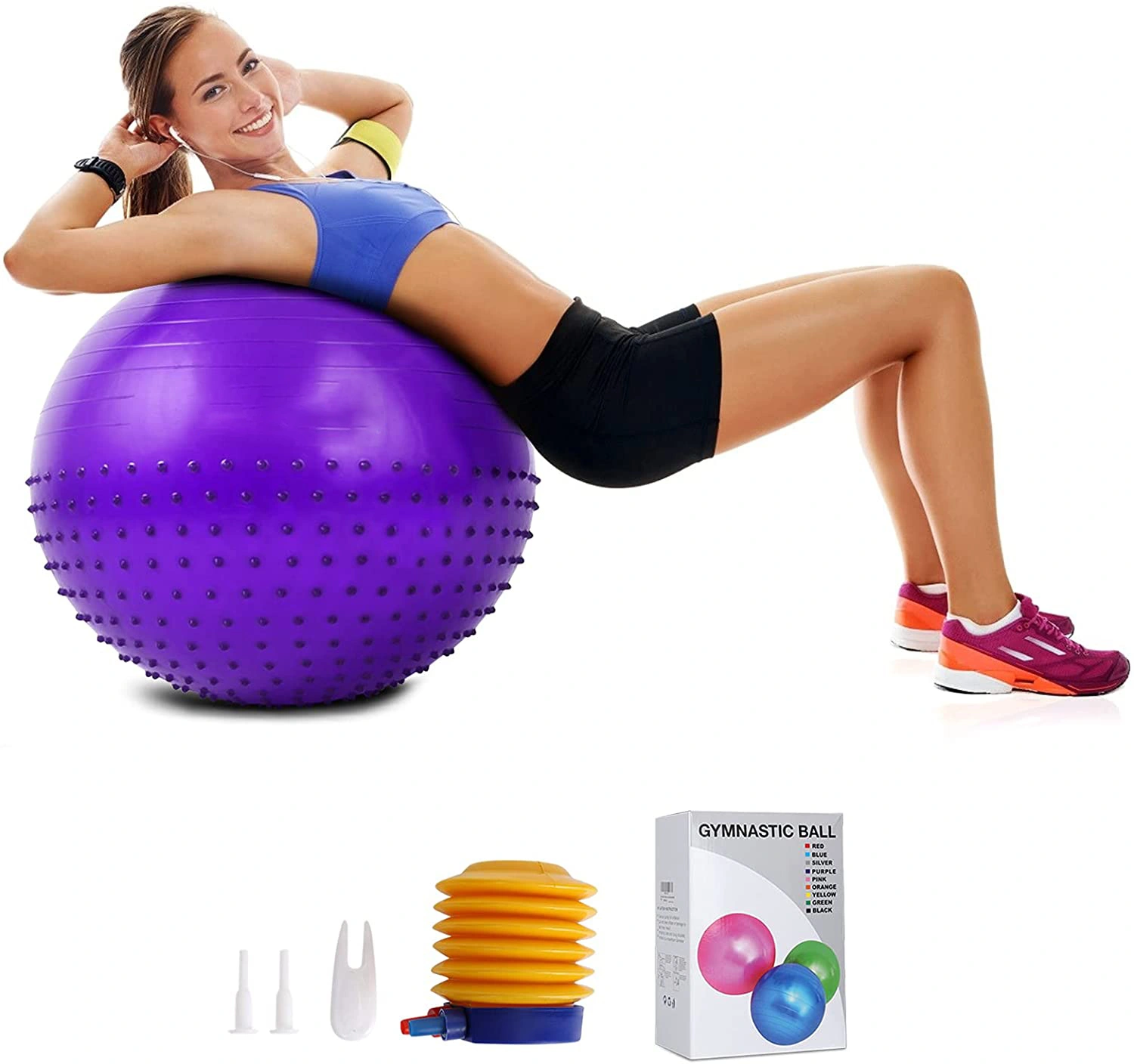 This yoga ball design can meet more requirement from people ,so if yoga ball exercises like to use spiky part /yoga massage ball for exercise then use it ,if prefer smooth part then just turn around so many people also like this special design .

This yoga ball size also from 45cm to 85cm –normal yoga ball size and pvc material inflatable yoga ball and the only special is its shape design.


Style 3 : watermelon shape pvc inflated yoga ball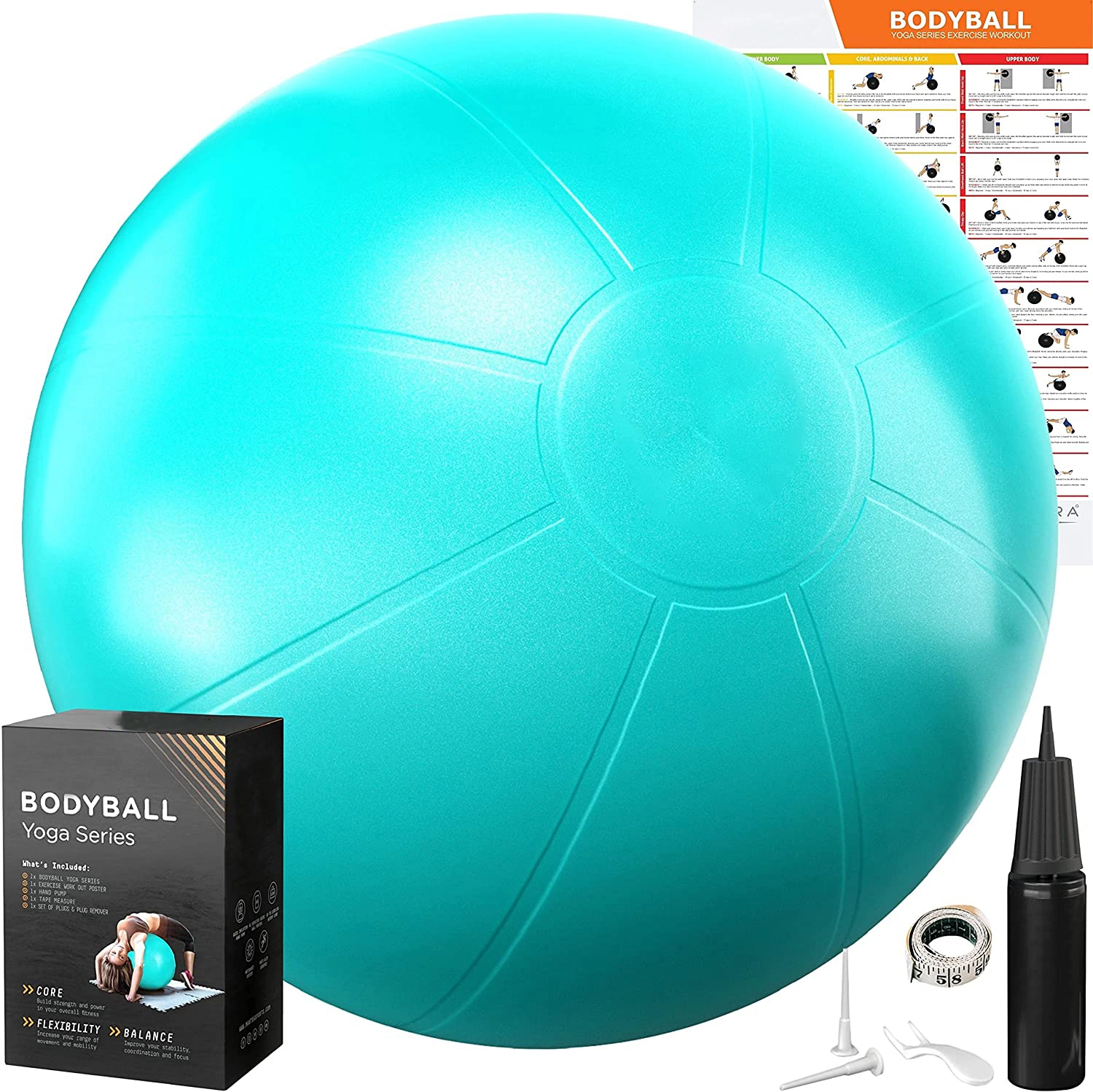 PVC material ,size 65cm yoga ball and can also do 45cm or 55cm even 75cm or 85cm exercise ball as per requirement ,generally speaking 65cm yoga ball is around 1kg and 55cm yoga ball is around 900g ,weight limitation of yoga ball is around 300kg to 400kg and if need weight limitation higher ,so just make the yoga ball heavier then it will be thicker so weight limitation will be better ,but generally speaking 300kg to 400kg weight limitation yoga ball is enough for most people because seldom people will exceed 400kg .

The special of the ball is also it's design ,the watermelon shape which make the balls looks special and beautiful .

Style 4 :yoga ball kit/yoga ball set –whole set with yoga ball base and pump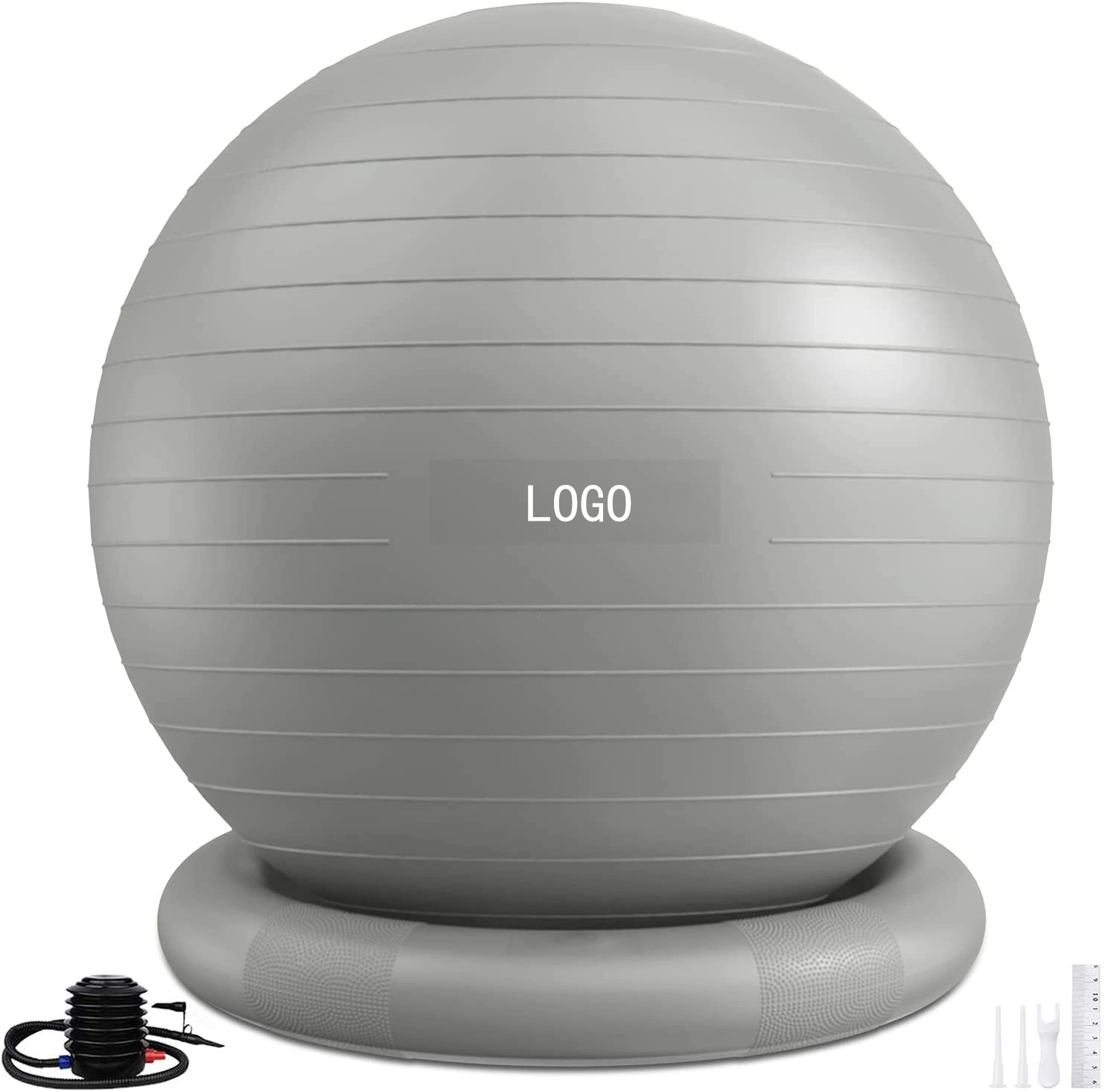 Just as we know if we use a yoga ball do exercise ,after we inflated the yoga ball and put it at home sometimes it will roll here and there and this yoga ball kit add one extra yoga ball base to fix the ball –so if we want the ball not move ,just put the small yoga ball into the ball base ,otherwise remove the ball base ,sometimes we will also add one pair resistance tube to link the ball base to do more yoga ball exercises .

Style 5 : peanut yoga ball /peanut balance ball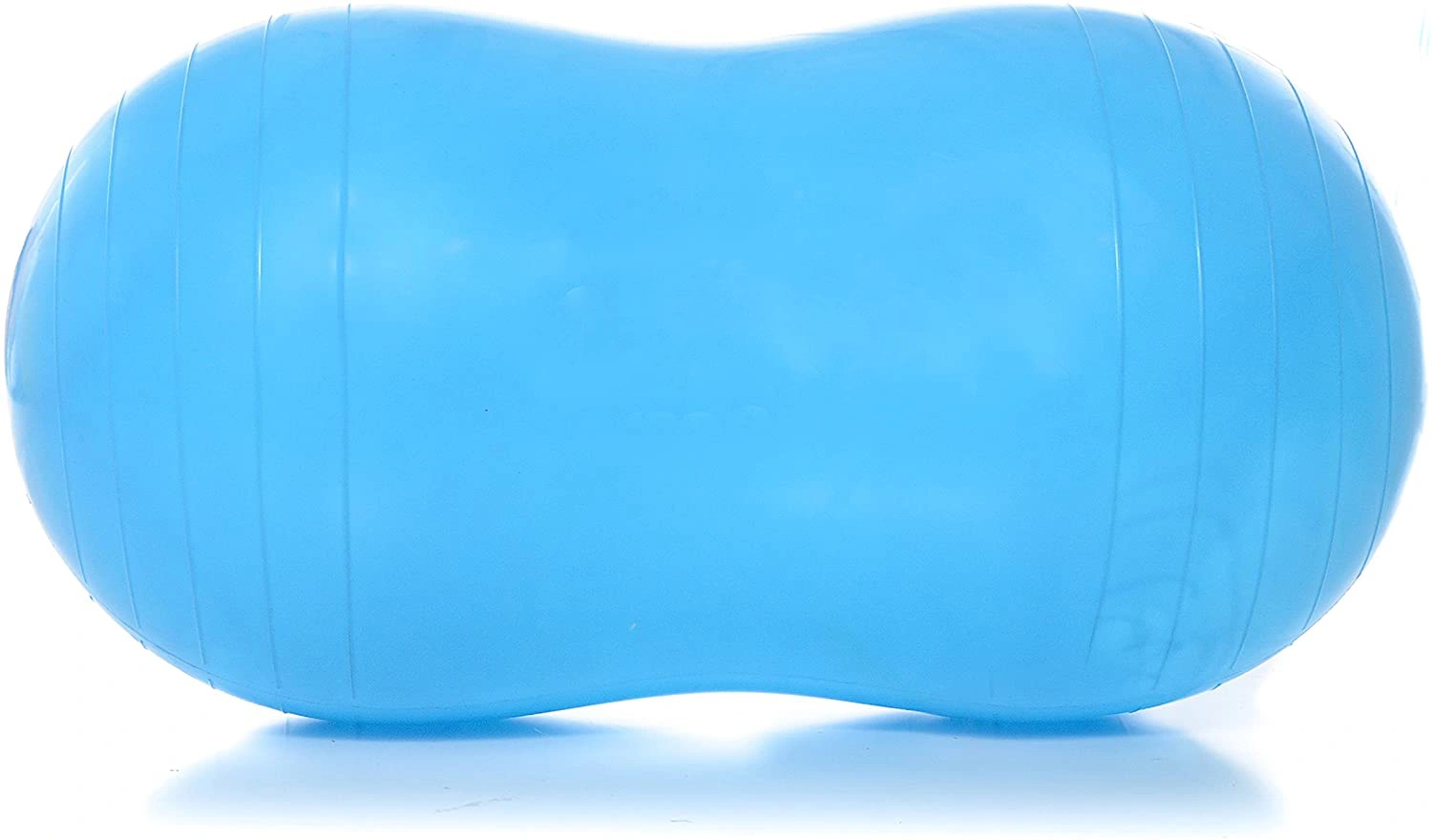 Special design make the massage yoga ball into a peanut shape , weight is around 2.5 pounds /1.2kg and size 80cm*40cm Ball chair offers more stability than traditional balance balls because of the unique cradling shape, which offers more fun and safety for your little one. Ideal for boys and girls ages 5-8.

Style 6 :Color yoga ball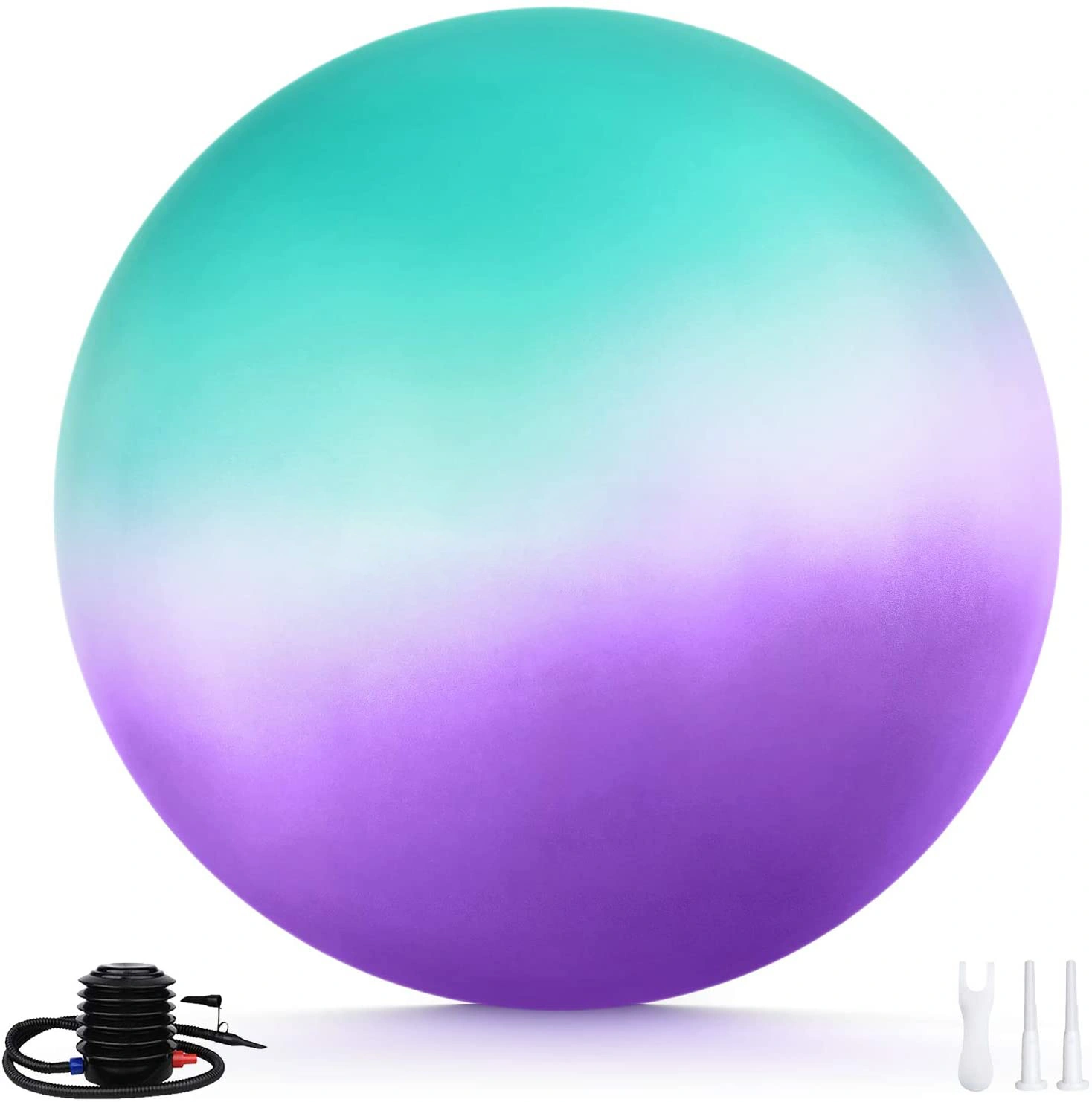 Each colorful yoga ball has a different color mixing style, the unique designed texture makes it stand out ,size is also 45cm to 85cm diameter,material eco-friendly pvc material exercise balls .
Not only great for fitness & yoga, but also a pretty desk ball chair to correct your posture, and you can fit an active break into working day, improve concentration and get calmer, Perfect for decorating your office and living room.

Style 7 : Yoga ball with cover/yoga ball with cover



As we know most yoga ball is PVC material and people do exercise on pvc surface directly and this ball make it changed it add a fabric cover to cover the ball and we can see a handle on the cover so the ball will be easy for carry out and also , he non slip cover provides ultimate safety, and comfort .

As for balance exercise ball also 45cm to 85cm ,all ok to produce.

Style 8 : Mini yoga ball/pvc small yoga ball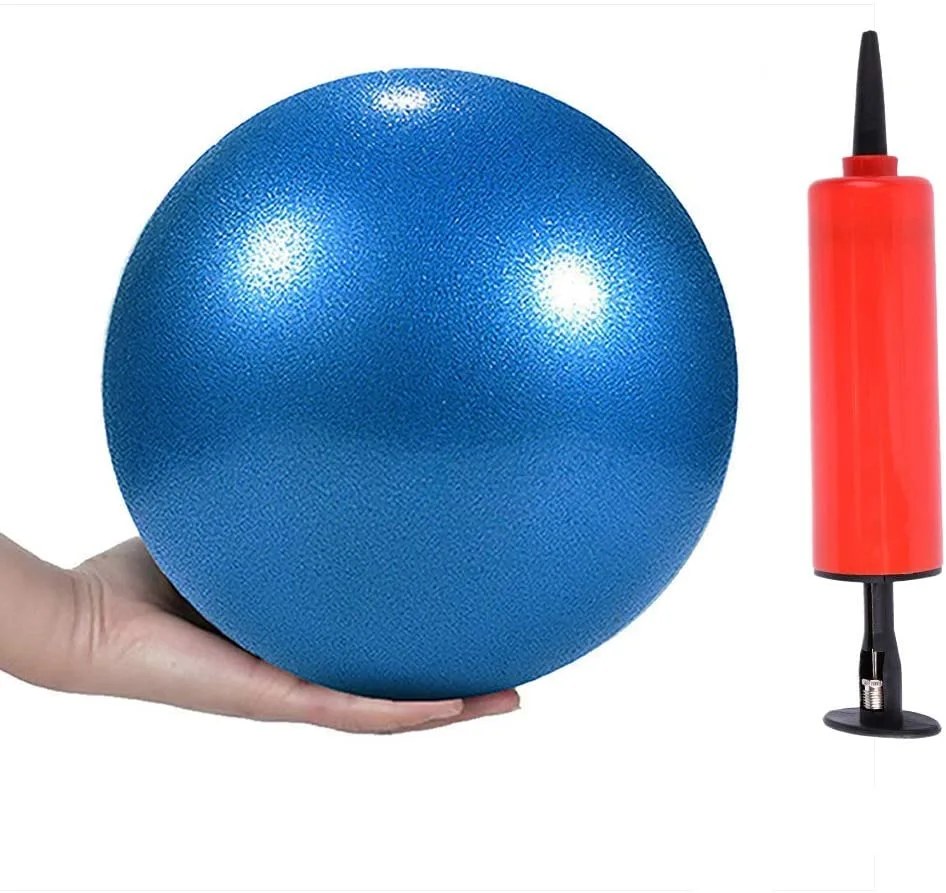 The mini pvc inflated yoga ball we have 8in /9inch/10ch ,size is around 20cm to 28cm ,weight is around 120g to 150g , itness ball is suitable for yoga, pilates, bally,physiotherapy or family/office sports, Not only enhance your posture, body stability, balance, flexibility. Balance ball can also improve endurance and core strength, regulate and shape muscles, and relieve neck and back pain

Style 9 :yoga ball with base/ yoga ball with feet



The feet yoga ball Great for adults at work, children in the classroom, fitness enthusiasts, athletic trainers, and even pregnant women in birthing classes ,so it can also be used as a yoga ball pregnancy ,normal size is 45cm/55cm and also eco-friendly pvc material .
 

PVC material and size 45cm/55cm for 3 to 12 years old kids ,the design is perfect since it has a handle so kids can hold the handle when doing yoga ball exercise .So more conveniently and safe to use .
Below is the video of our factory making yoga balls process ,pls have a look :
Step 1 : Stick the customized logo sticker into the yoga ball mold
Step 2 : Put raw material into the yoga ball mold
Mini yoga ball 6inch to 9 inch one mold –small yoga ball rotating mold and big yoga ball 45cm to 85cm we use the big yoga ball molds .
Step 3 : Close the molds and rotate the material during molds
After raw material into the balls it come into the under half ball mold ,so need close the mold and rotate the material to make raw material is full of the balls' molds
Step 4 : Heat and cold
Firstly heat the yoga balls of high temperature then cold it for shape making .
Step 5 : take out of the ball from yoga ball mold
After heat and cold procedure finished ,workers will take the small soft warm ball out of the ball mold .
Step 6 :Inflate the yoga ball/exercise ball ,do you still remember the yoga ball has 45cm/55cm/65cm/75cm/85/cm it is decided from this step ,so if want the ball 55cm when we inflate to 55cm we will step and use plug to insert on it and if need 75cm also same method ,inflate bigger and the use plug to insert it .
Step 7 :Stock in warehouse for 24 hours – after inflate to 55cm or 75cm ,we need put them keep inflation situation and stock 24 hours for shaping fixed .
Step 8 :After 24 hours –deflate the yoga ball and start to package .
So what size yoga ball should we get?





Frankly speaking it will be based on your height,so if you are less than 5 feet-1.5m ,maybe less than 45cm will be fit you,and if you are more than 5 feet ,around 1.5m to 1.8m ,maybe 55cm or 65cm is a good choice ,but if you are more than 1.8m maybe pls try the 65cm or 75cm yoga ball .





Does a yoga ball help you lose weight ?




If we just sit on yoga balls in office ,it should can not help us loss weight ,will only strength our core since no calories occurred,but if use do yoga ball exercise at home or in gym ,the answer is yes .



And here is Happy Fitness ,a chinese yoga products factory ,if you have interest in fitness items and anything unclear about above description ,pls kindly contact us .

Mailbox :eva@tigerfitness.net.cn
What's app +8618521798650
https://www.chinahappyfitness.com/en/contact.html