About us
Happy Fitness is a china sporting goods/fitness accessories factory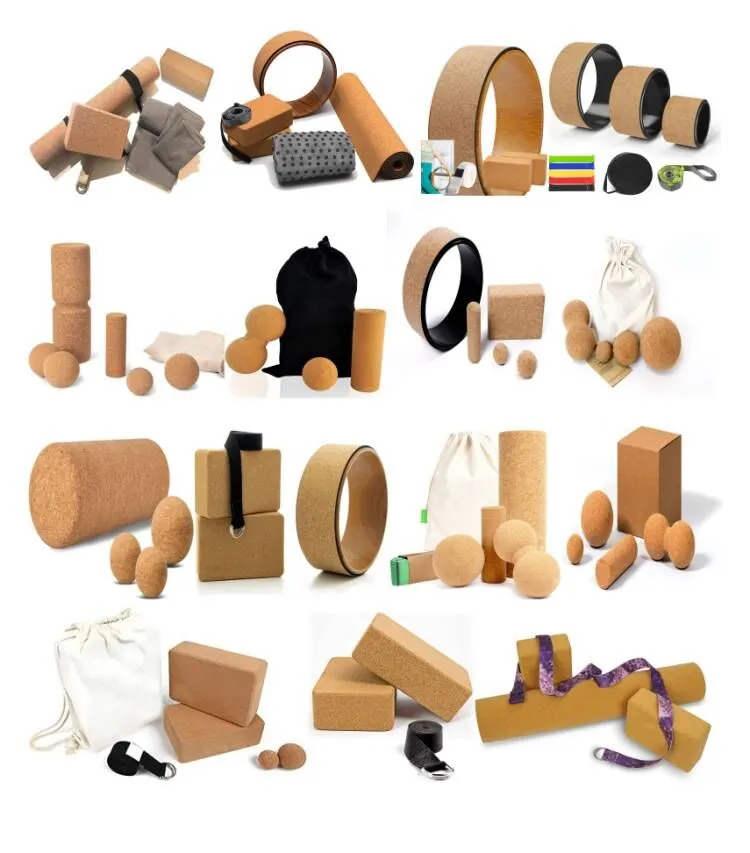 Massage balls

/cork foam roller 
Firstly : cork yoga mats ,cork yoga block and cork massage balls are particularity great for hot yoga as the combination of the
natural wax called Suberin contained within the cork .
Secondly : Its open cell structure gives a superior grip that gets better with moisture and sweat .
Thirdly :cork yoga fitness products' anti-slip function is pretty good during our yoga training and will be avoid us to slip when
doing yoga exercises.
The best way to clean a cork yoga mat is to use cold water on a soft cloth. Gently wipe down the mat with the damp cloth and
then let it air dry before you roll it up and put it away. Be careful not to clean hard to avoid the cork products be damaged .
What size of cork yoga mat /cork yoga block as well as cork massage balls should we choose ?
The standard thickness of a cork yoga mat is 4mm thick and 183cm/173cm*61cm long and wide . If you want extra padding
then go for the ones which come with a thickness of 5mm or 6mm also ok ,as for material if cork +TPE mat will be light to carry ,
if cork +rubber material cork mat will be heavy around 2kg to 3kg ,as for cork yoga block ,regular is 3 inch *6 inch *9 inch or 4
inch *6 inch *9 inch ,cork massage balls diameter normal is 5cm /6cm/8cm/10cm ,as for cork foam roller normal is 10cm*30cm
or 15cm*45cm ,so you can buy as per your personal height or requirement .

And cork yoga mat as well as cork massage balls and cork rollers are more eco-friendly and natual compare with other foam roller
and yoga mats 

And some customers prefer to order cork products separately such as private label cork yoga mat with shoulder strap or private 
label cork yoga block or private label cork massage ball or private label cork foam rollers .

But more and more customers later they prefer to order cork yoga mat set or cork foam roller set ,pls see below picture as a ref.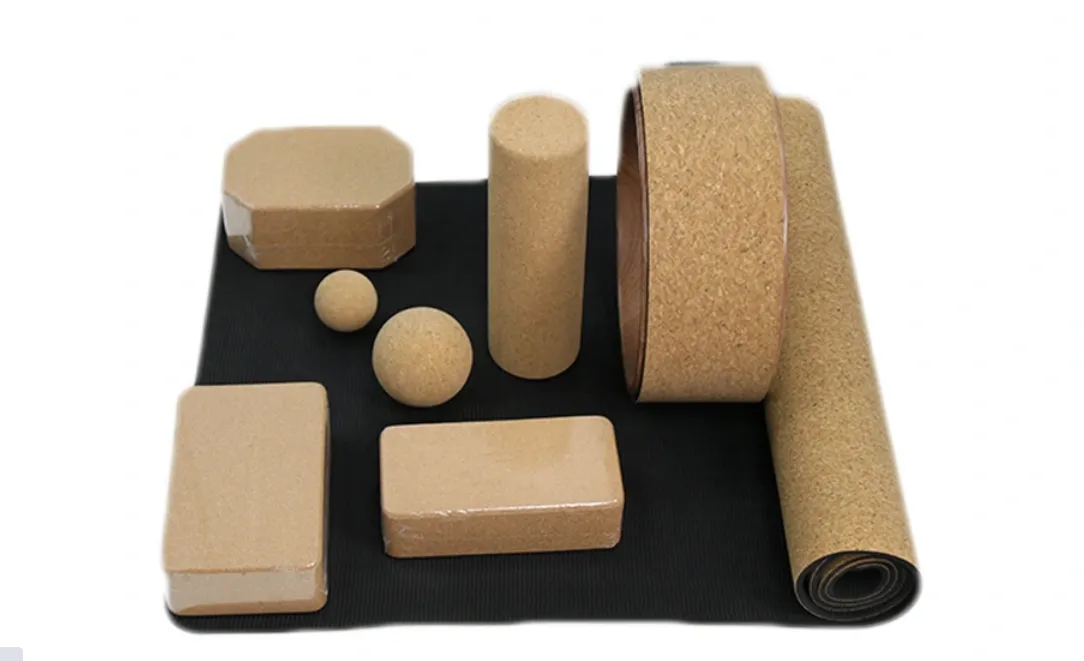 1 x cork yoga mat 
1x cork yoga wheel
3 x cork yoga blocks
2x cork massage balls
1x cork foam roller 

We can see it is a big cork yoga mat set ,and we already sell the big private label cork yoga set in USA and Europe

And some other customers maybe no need so big cork yoga wheel set ,so sometimes ,they order small cork yoga 
set like below .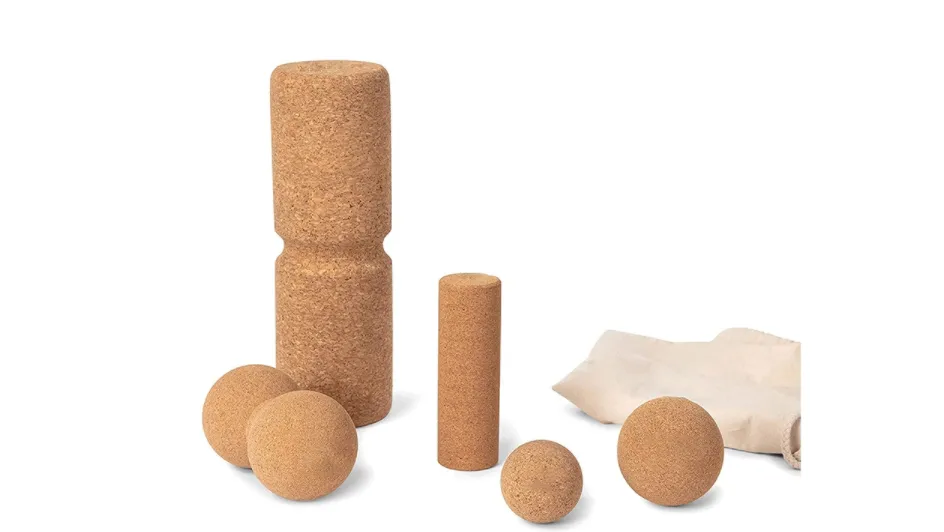 This small cork foam roller set include below items :

1 x cork big foam roller 
1x cork mini foam roller
1x peanut cork roller
1x6cm cork ball
1x10cm cork ball
1xwhite carrybag

The set is also popular in Germany Amazon ,we can did private label cork foam roller set as well as private label cork massage 
ball .