About us
Happy Fitness is a china sporting goods/fitness accessories factory
These days our hands use computer, mobile phone nearly everyday and same action everyday which is really bad for our hands ,so hand grip is a good exercise tool to release our hands .

Today we will introduce one 5 pack hand grip set which is very fit for our daily hand release .

This hand grip include below hand grip exercise tool: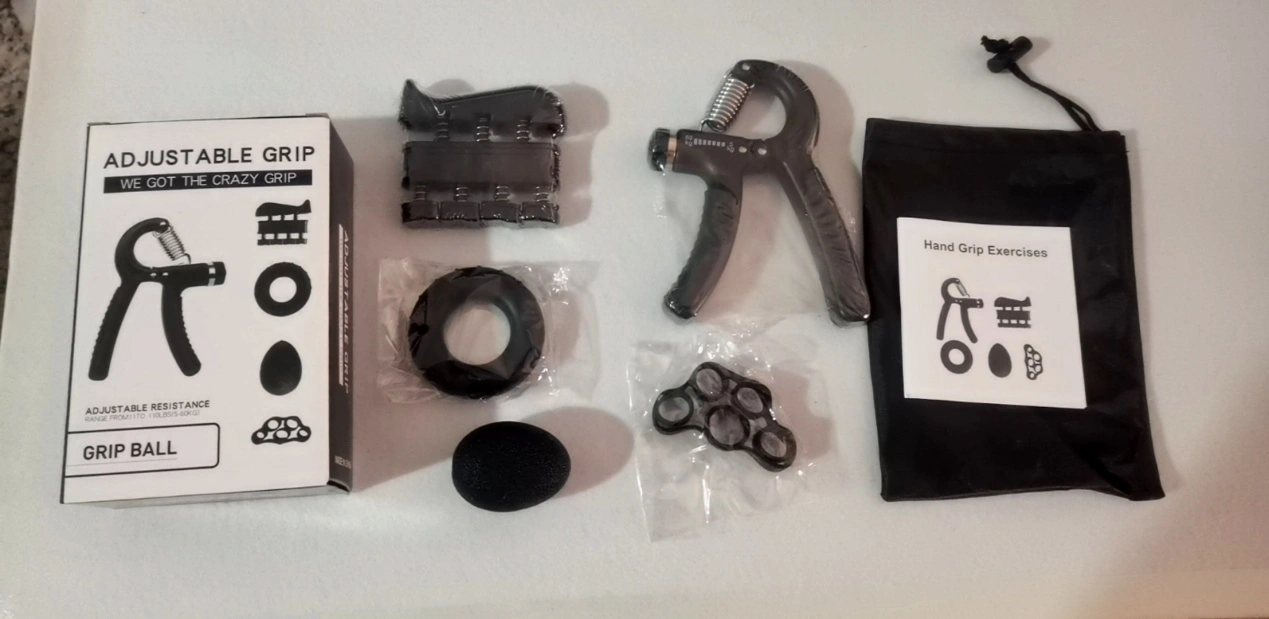 1 x adjustable hand gripper
1 x grip ring
1 x stress release grip ball
1 x finger exerciser
1 x finger stretcher
1 x regular English manual
1 x carrybag
1 x color box

Below is our real products our staff introduction video ,hope it can help you understand the products better :
 
The 5 in 1 hand grip strengthener are popular these days and also have many benefits .
What is the

hand grips benefits

?
hand grip exercise benefits

are a lot ,pls see below details :
Comfortable to use :

The hand grip strengthener 5 in 1 set pack include Adjustable Hand Grip Strengthener, Finger Exerciser, Finger stretcher Resistance Band, Hand Strengthener Grip Ring and Stress Relief Grip Ball, which can help strengthen and relax your hand, fingers, wrist, and the adjustable hand grip(from 22lbs to 132lbs) we can adjust its strength based on our requirement.
Fit for everywhere : the hand gripper set are very light and easy to carry out so no matter where we are ,we can use it and do hand grip exercise everywhere .
Injury recovery : the 5 in 1 hand grip exercise set can help us to reduce our hand pain and also relax our hands stress which is perfect for improving strength,wrist stability or overall forearm power. Perfect for Tennis Players, guitar players,Athlete and Musicians to enhance the flexibility of fingers and wrists.
Below is some link of where can buy the 5 pack hand grip set .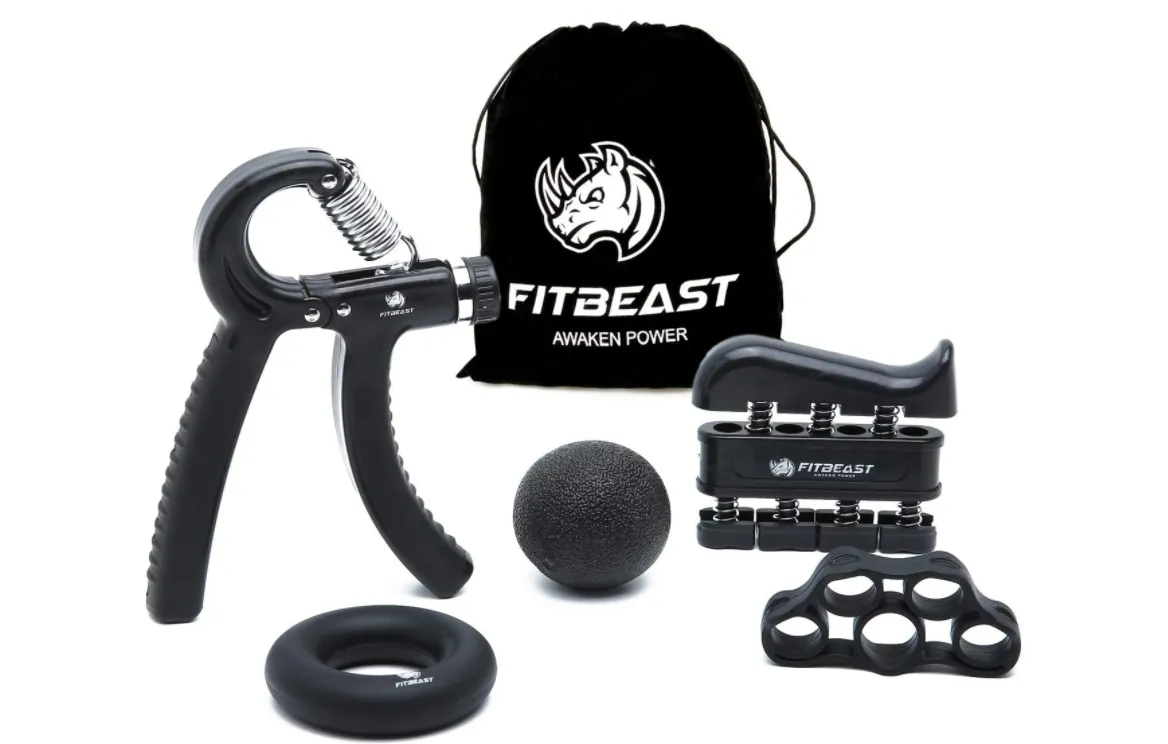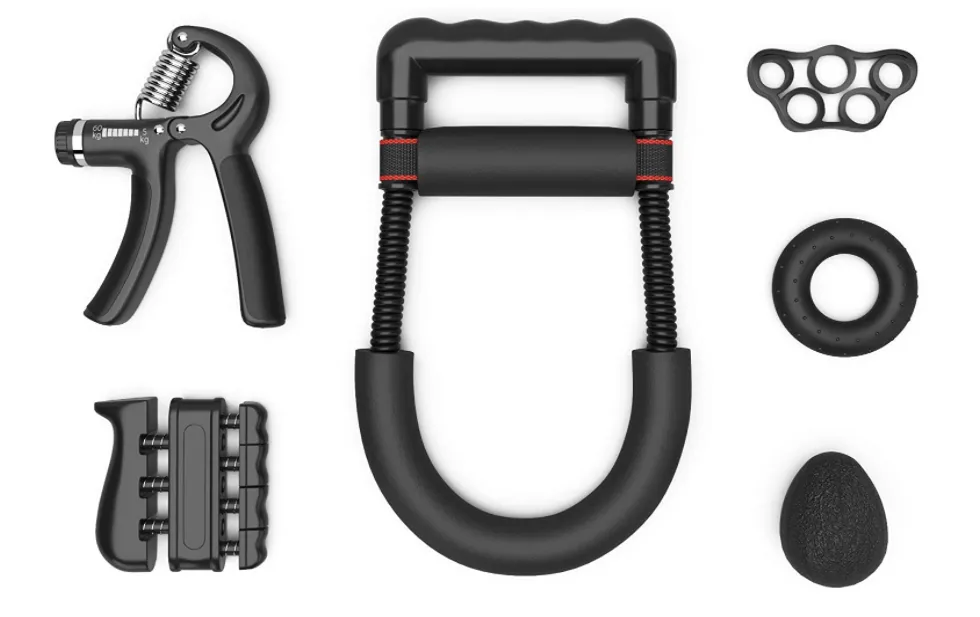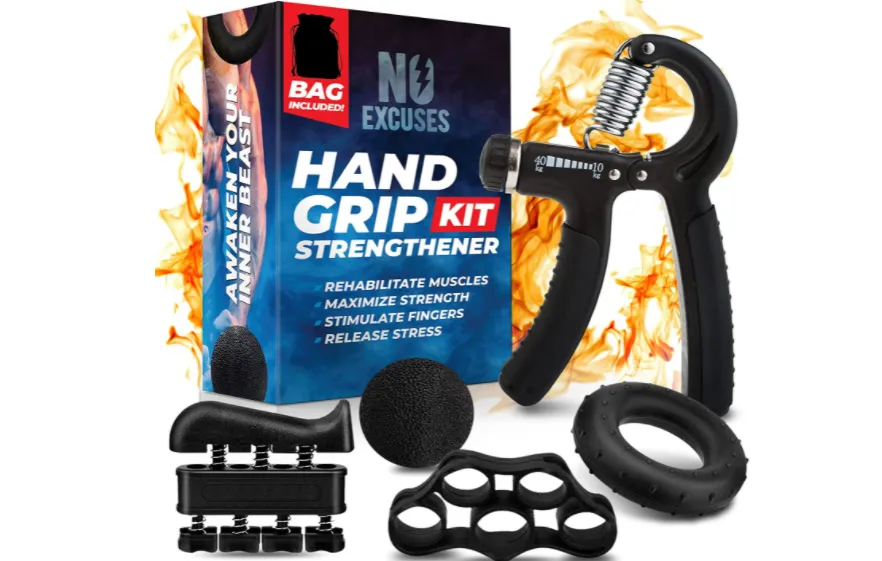 hand grip exerciser strengthener have so many advantages ,so

how to use the hand grippers

?
Pls follow below step :
Pls squeeze and hold until two handles of the hands gripper close with each other for around 10 seconds 15seconds.
Squeeze tight and slowly release over around 15 seconds.
Changed to another hand gripper exercise tool one by one ,every around 15 to 20 seconds.
Every hand gripper exerciser finished ,then have a 20 to 30 seconds rest .
Using different combinations of fingers to do exercise
Repeat 3 to 5 times every day and weeks later ,will see some result
Our manual has many hand grip exercise ,if you have interest ,pls contact me and I will send you electric version .

Besides below video can also take as a ref. of how to use the hand grippers .
https://www.youtube.com/watch?v=F_kWKT9IanU
https://www.youtube.com/watch?v=k1fFDcjL1ec
Happy Fitness is a Chinese hand grips factory and we are specialized in fitness products include yoga mats ,yoga wheel ,foam roller ,hand grip ,massage products etc for 9 years.
What can Happy Fitness do for you ?
Stock hand grip 5 pack set ready to ship you :
Happy Fitness have below four colors hand grip set in our warehouse with stock English manual and we can ship you within 3 working days
Customized the hand grip set for you :
If you need add your brand on the hand grips ,it is ok ,pls just send us your logo artwork and give us 7 to 10 working days we will customized the hand grip and ship you within 2 weeks .
Test order available :
If just need 100 pcs and need 4 colors mix together to test market also ok for us .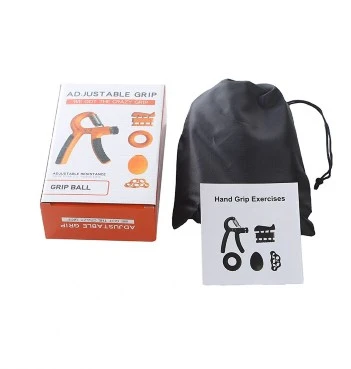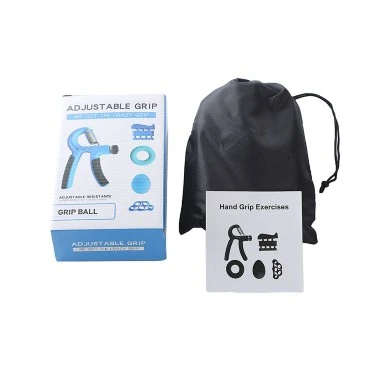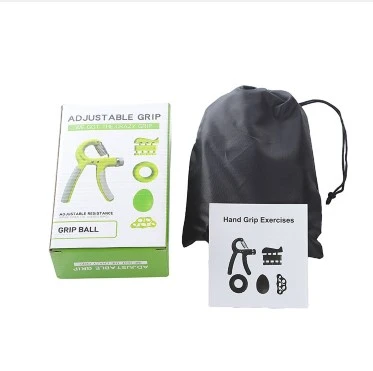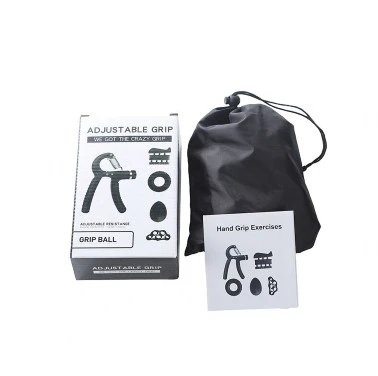 Door to door ship :
If need we arrange shipping is ok ,if customer want pick up from us in china ,also ok .
Does Happy Fitness hand grip set safe to use ?
Pls see below our test report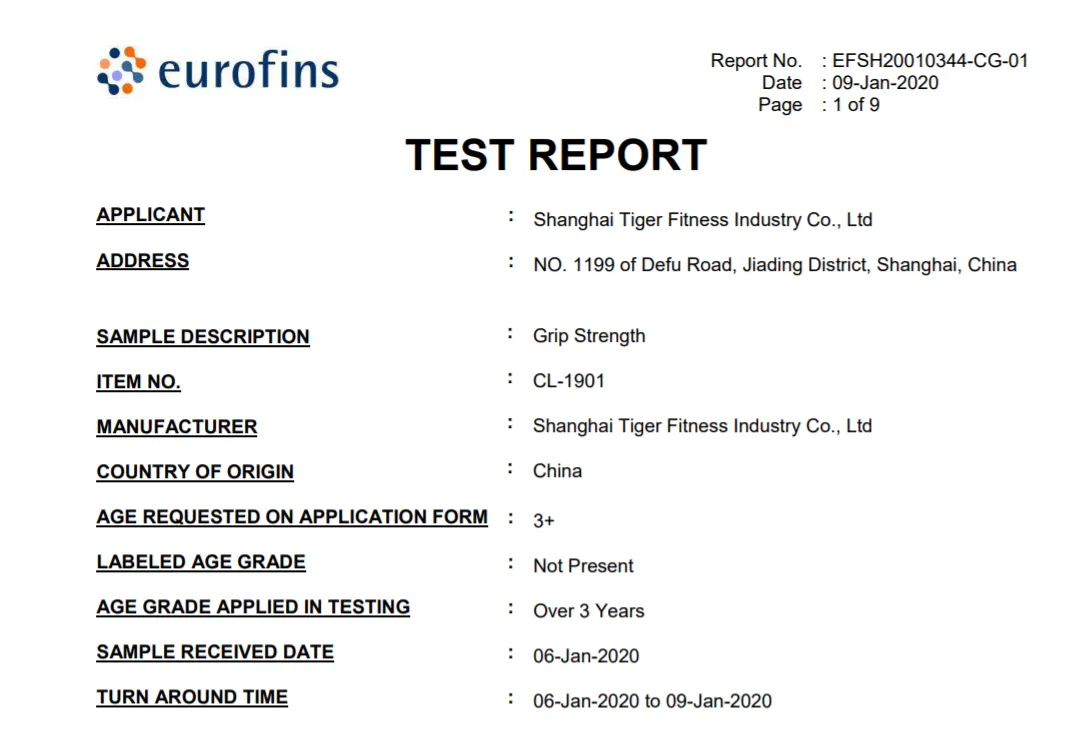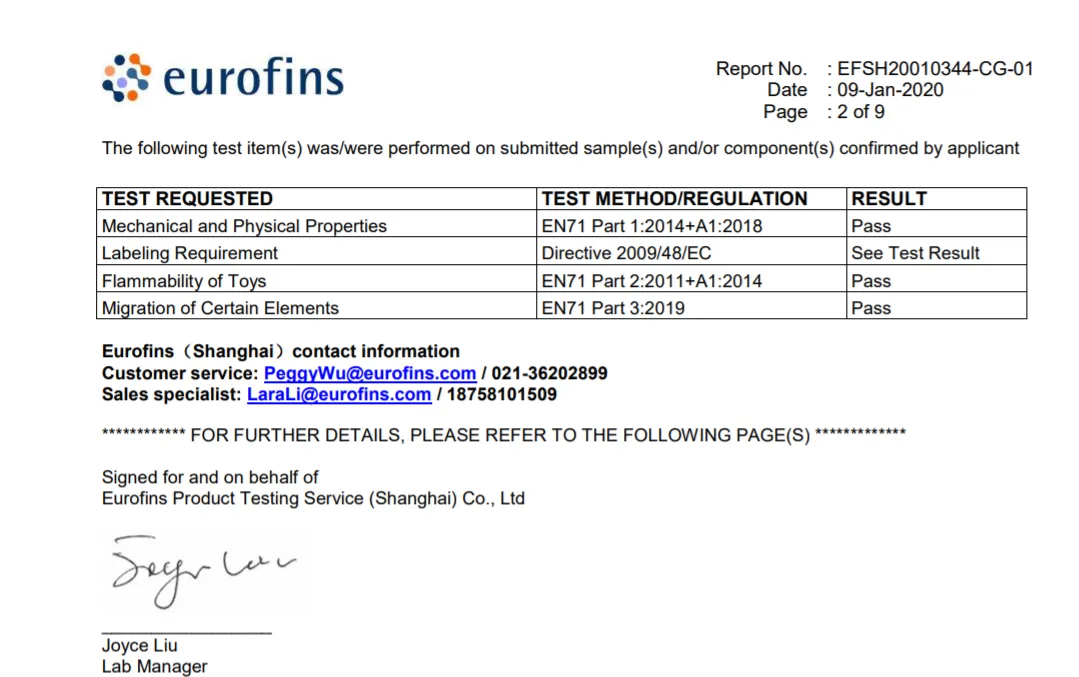 And welcome to contact us to talk more details together ,if you have anything unclear ,pls kindly contact me
Mailbox :eva@tigerfitness.net.cn
What's app +86 18521798650
Contact number : +86 18521798650